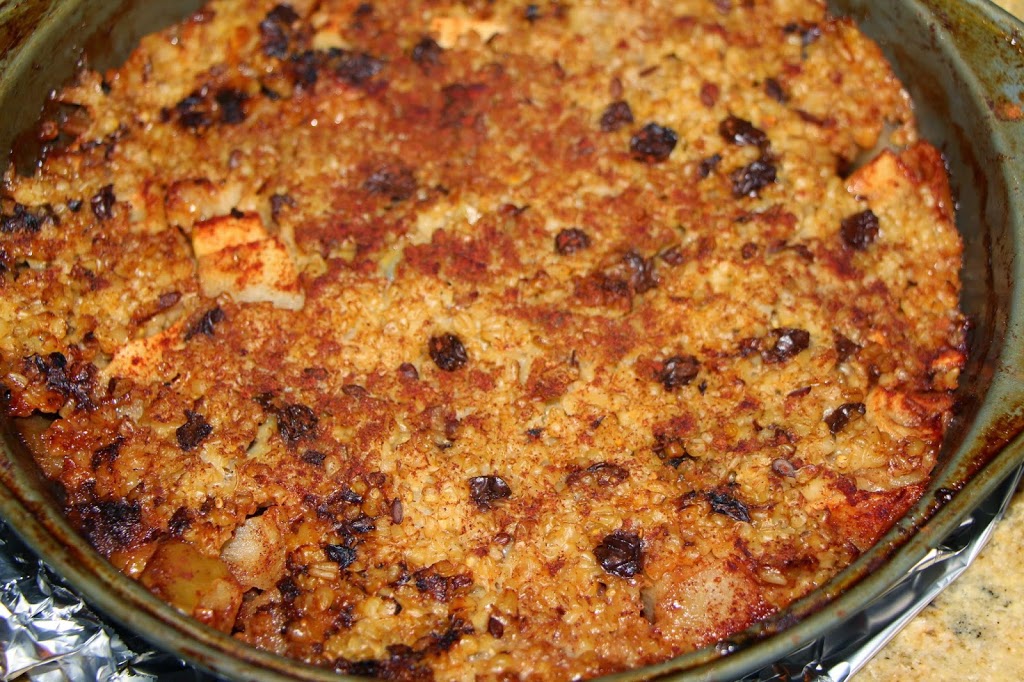 How can you not resist a delicious fruit crisp during the cold winter months?! It has to be my personal favourite breakfast meal and not to mention a delicious snack to keep you full during the afternoon. Here is a gluten free spin on one of my favourite dishes.
Ingredients
1 cup of steel-cut oats (Udi's gluten free oats are delicious)
2 medium sized apples
1 banana
1 pear
2 tbsp of maple syrup
1 tsp of cinnamon
Directions
Cook the gluten free oatmeal as per instructions.
Peel and slice the pears and apples into small chunks. Cut the banana into slices. Place the fruit in a lightly greased baking pan.
 Mix the fruit with the maple syrup and cinnamon.
 Cover the fruit with the oatmeal mixture.
Place in the oven at 350F and cook covered for twenty minutes and uncovered for an additional five minutes.
 Enjoy! What is your favourite gluten free fruit recipe?