Keep Up Printing Skills With Handwriting Made Easy Printed Writing

All kids look forward to the summer break. How can you blame them? No school, less routine and no homework. But it is so important to not stop practicing important skills even though a teacher isn't assigning them. One of those skills is printing, especially with the junior grades. Handwriting Made Easy: Printed Writing allows your child to continue to build upon valuable skills learned at school during the summer months.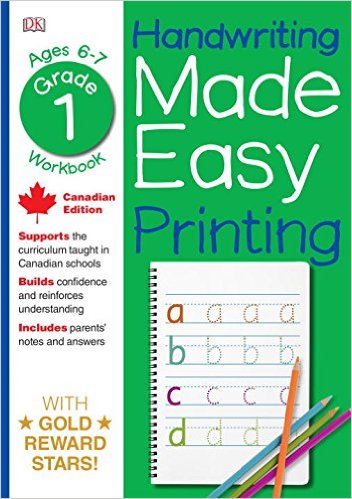 About Handwriting Made Easy Printed Writing
Developed with leading educational experts, this activity book is designed for children ages 6-7 and is full of exercises and activities to strengthen a child's first skills in handwriting and reinforce the skills taught in school or at home.
This book helps kids learn to write in clear, easy-to-read print. Full of activities, exercises, and supportive illustrations that advance throughout the book from learning upper-case and lower-case letters to months and colours and finally to sentences and story writing, this workbook is perfect for kids who are learning to write.
Why We Love It
Keeping up with literacy skills is so important during the summer months. Although our children may want to skip practicing their printing skills and numbers, this is so important to make the transition back to school in the early fall easier for them. You don't want them to forget all of those precious skills they learned in the preschool and primary grades! It will only make September harder for them which in turn is frustrating for us as parents.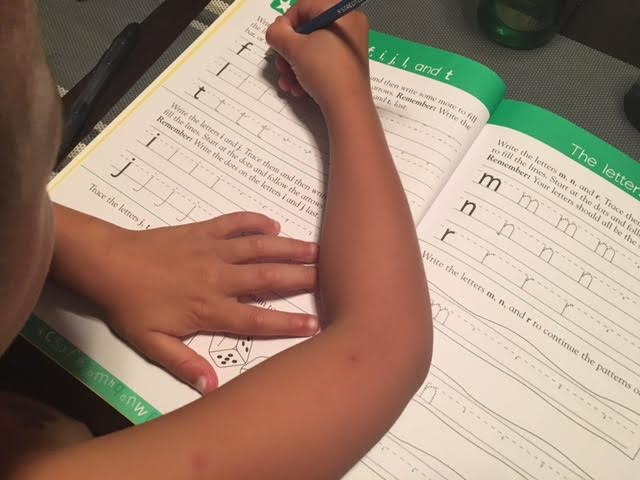 As parents we fell in love with the simple instructions and the activities in Handwriting Made Easy Printing. We only had to give our son minimal instructions and he was able to work alone which helped to boost his confidence. The printing spaces had lots of room on the lines with dashed lines to help guide him on how tall he should be making his letters. He loved the work book and uses it for ten minutes a day and he enjoys every minute, we have never had to push him to do the work – he pulls it out on his own. He is very proud of his work and loves to show it off to family when they visit.
This is the perfect book for the month of August as you get your children back into school mode. You don't need to spend hours each day on it but even five minutes a day will help your child get back into school mode and boost their confidence before heading back to school. You can purchase a copy of this book on Amazon and Chapters.
Rating: 5/5
Disclosure: We received a copy of this book in order to facilitate this review. All opinions expressed are my own.