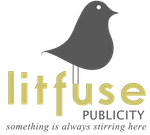 In The Hearts We Mend, planning and Post-It notes are the epitome of Evie's life. But when she meets Jack, her life gets more than a little complicated.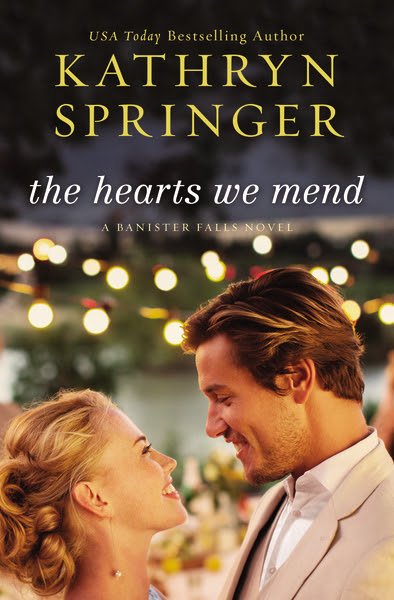 About The Hearts We Mend
Thirteen years ago, Evie's firefighter husband was killed in the line of duty, leaving her to raise their young son, Cody, alone. Now, Cody is marrying the love of his life, and as he packs up his belongings, the house feels as empty as Evie's heart. But for all her planning and mad organizational skills, Evie could never have anticipated the dramatic shift her life is about to make.
Tattooed, rough-around-the-edges Jack raises quite a few eyebrows in the tight-knit community of Banister Falls. Where Evie's life is stream-lined, Jack's approach to living is moment-by-moment. But as Evie gets drawn into Jack's world—a world that isn't as safe or predictable as the one she's worked so hard to create—he challenges her to open her eyes to the problems outside the walls of the church.
Jack doesn't make Evie feel comfortable, but he definitely makes her feel something. Something she hasn't felt since Max passed away—or, maybe ever. Because even though Jack isn't anything like her late husband, he just might be everything she needs.
My Thoughts
This is the second book by author, Kathryn Springer, following Evie and her son Cody. This second book is just as fantastic (if not more!) as the first novel. In this novel, we see Cody marry his highschool sweetheart and pregnant girlfriend,watching this transition from depending on Evie to being his own man. This has a huge array of effects on Evie and she struggles at first with these changes until she meets Jack. Jack challenges her to get out of her comfort zone, to realize her potential and want more. But does she really have the courage to accept his challenge? Can she look beyond tattoos and the outer appearance of Jack to see the person inside? A fantastic novel from start to finish! It leaves you wanting that much more.
You can find more reviews on the Litfuse blog tour page. You can purchase a copy of the book here.
Rating: 5/5
About the Author
Kathryn Springer is a USA Today bestselling author. She grew up in northern Wisconsin, where her parents published a weekly newspaper. As a child she spent many hours sitting at her mother's typewriter, plunking out stories, and credits her parents for instilling in her a love of books — which eventually turned into a desire to tell stories of her own. Kathryn has written nineteen books with close to two million copies sold. She lives with her husband and three children in Marinette, Wisconsin.