Turn Your Living Room into an Escape Room with MacGyver: The Escape Room Game!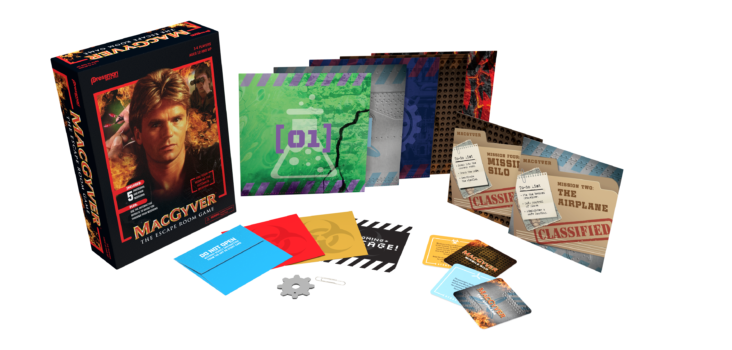 Do you love the thrill and challenge of solving questions under pressure? But maybe you don't have the time or an escape room nearby? Or friends that are difficult to get together? Then MacGyver: The Escape Room game is for you – it is literally an escape room in a box that can be played in the convenience of your living room.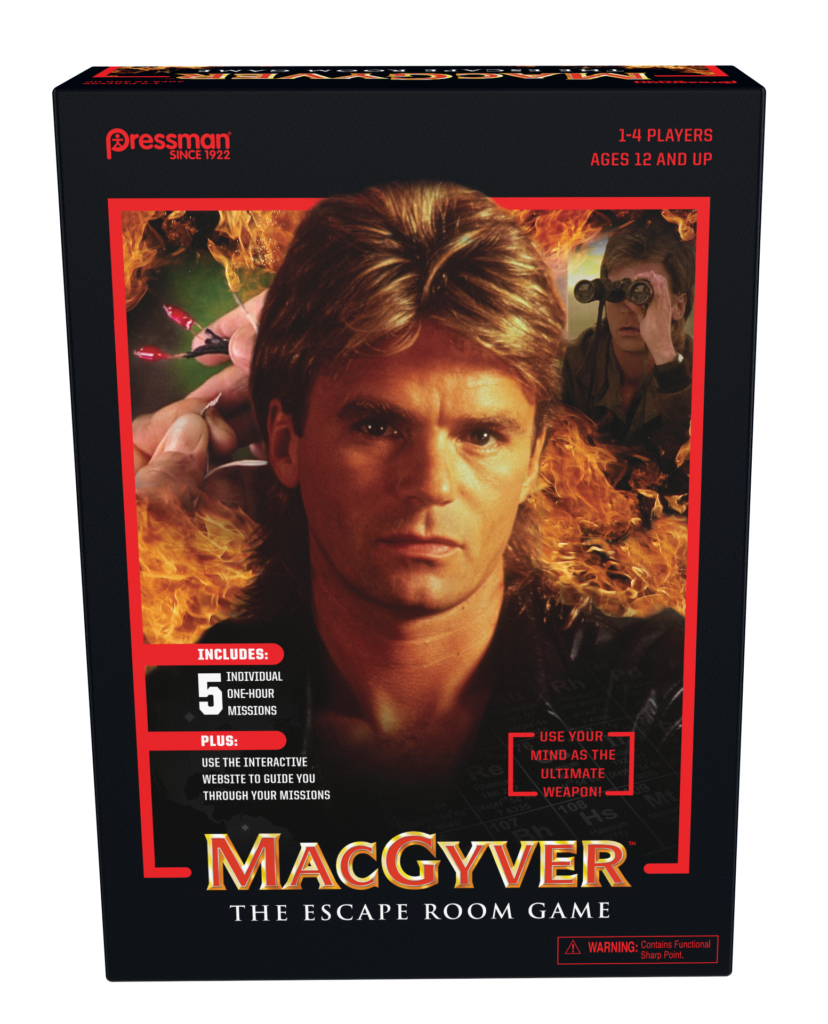 About MacGyver: The Escape Room
The game includes five roughly one hour-long numbered missions that you will need to work through in order to solve the missions. The game connects with an interactive website that assists you in solving clues and guiding you through the mission. The missions have been designed with MacGyver in mind – inspired from the original show! You will need to work in a group of up to four to escape from an underground lab, land an airplane, survive a dangerous factory, flee from a missile solo and outsmart Murdoc in the finale. Whew – no easy task there, right?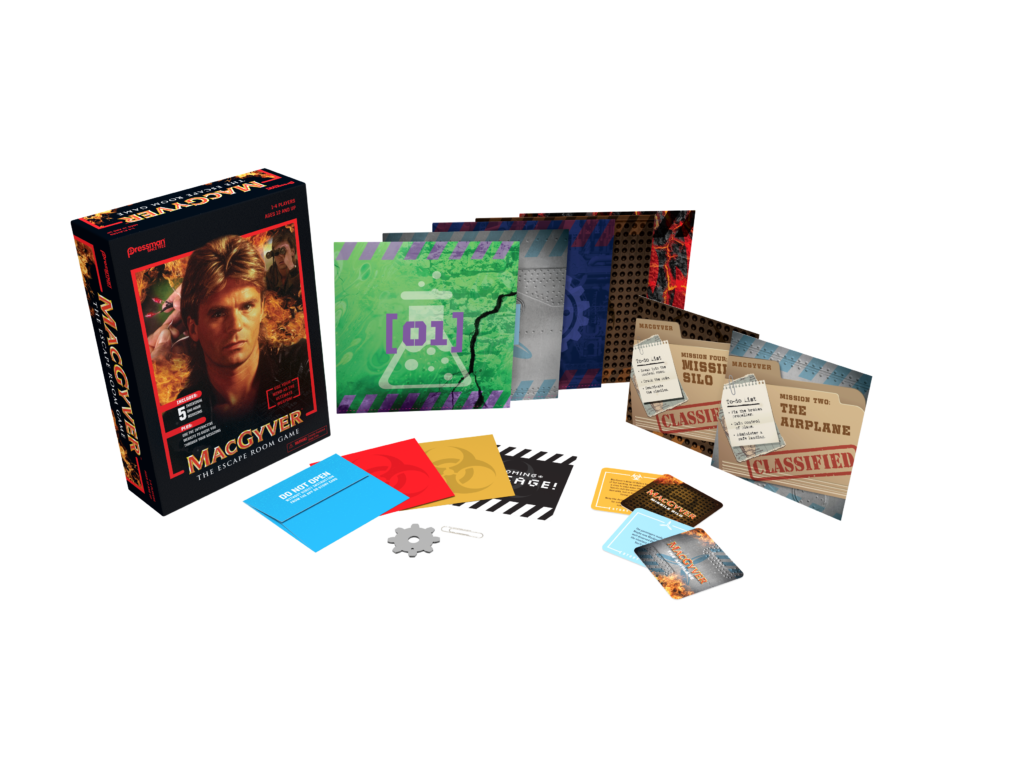 What The Game Contains
Instruction sheet with link to the interactive website
Five mission envelopes that MUST be opened in order and only in a specific order as you uncover and solve each clue (each mission envelope will contain multiple small envelopes that have clues and more to help you solve the mission).
One utility bag for you to fill up as you go along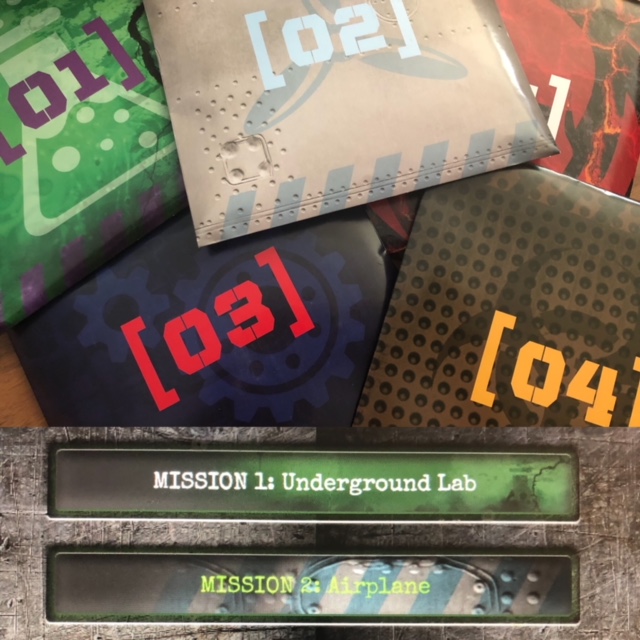 Our Thoughts
Having never been in an Escape Room but always wanting to try it out because of the positive feedback we have heard, we couldn't wait to dive into the game. The instructions were clear and easy to follow, the website is a huge help as it guides you with extra items you may need (paper and pencil, etc..) and when to open the next envelope. You can set up each mission to be completed in a certain amount of time (hard) or no timing (easy), which we set ours to as we didn't want the extra pressure during our first mission although we kept this setting throughout.
Clearly we had to work on our problem solving skills when we got stuck on clue one! Finding the secret code in the lasers to begin the game – when we realized we were looking in the wrong spot – we were looking on the envelope instead of paying attention to the instructions on the computer which would have guided us to the correct spot – we had a good laugh. Once we got into the swing of it, it did get easier but it was still challenging and full of fun and laughter. The clues have just enough challenge to keep you on your toes but not so much so that you get frustrated and want to give up.
It is important to note, that once you have played each mission – it would be difficult to replay them as you would have a hard time re-sealing the envelopes and clues. It's not impossible as it would depend on how you ripped them open – so be careful as you open each one. When you compare the price to visiting an actual escape room and the convenience of being able to play at home, this is by far the better choice.
The game is intended for individuals twelve and over, along with one to four players but we included our seven-year old who had a great time assisting us with the clues, writing things down and entering things into the computer (he is quite tech savvy) so don't let age limit you!
MacGyver: The Escape Room Game is created and distributed by Pressman Toys, who have been helping families have fun since the 1920s! Make sure to follow them on Facebook and Twitter to keep up to date on the newest products, games and more.
Disclosure: I received the above mentioned product in order to facilitate this review. All opinions expressed are my own.