Raise Well Rounded, Independent Children with Helpful Books from Raincoast Books

There are many important life skills that as parents we need to teach our children – from money management to manners to cooking to grooming and the list goes on and on. It can actually be a bit overwhelming at times – this is a huge immense responsibility that we have and where do we start? How do we make some of these topics fun so that kids want to listen and learn. I think that this is the most important part – we don't want to bore them so that they don't listen or act out on purpose. So where do we start? The following three books are excellent ways to start getting your child interested in baking, cooking and being good citizens.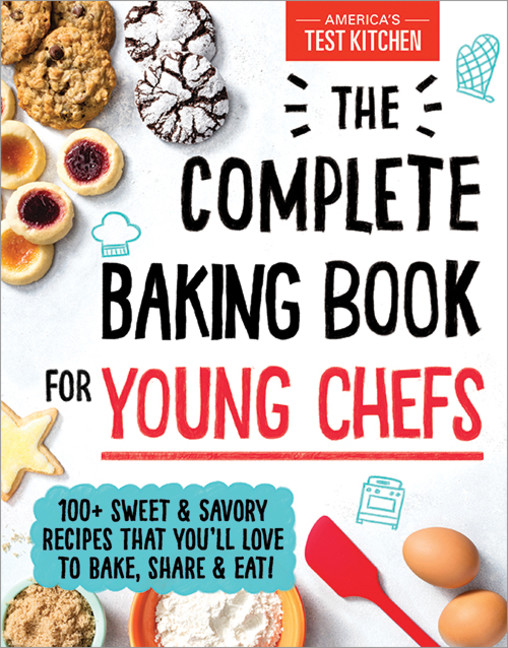 The Complete Baking Book for Young Chefs
The Complete Baking Book for Young Chefs is perfect for kids who want to bake for themselves, their friends, or their family.
In addition to the best, delicious recipes, chapters include how-to information, detailed technique guidance, step-by-step photos, and information on the science behind what makes your baked goods taste so great.
Tested for quality, taste, ease, availability of ingredients, each recipe will be suited perfectly for your emerging young baker. Photos and testimonials from kid test cooks will encourage young chefs that they truly are learning from the best.
This baking book is for the child who enjoys being in the kitchen and wants to continue to grow those skills. You will find recipes for beginners, moderate and more experienced bakers in this book and recipes ranging from muffins to breads to pizza to cookies to bars and desserts (yummy!). Each recipe is extremely easy to follow and clearly outlines the total time it will require to bake the item (very important) to a full list of ingredients and equipment required (nothing worse then having the wrong equipment on hand) and easy to follow step by step instructions. Each recipe includes beautiful large photographs that give you an idea of what the final product will look like along with a few funny notes and tidbits. Each recipe also has a testimonial from a child speaking to the taste of each item (which means the world to kids – they like to know what other kids felt too). I even learned a few new recipes – like an olive oil cake! I had never even heard of this one before and this was one of the first items we had to try, and it was well worth it.
You can purchase a copy of this book on Amazon and Chapters.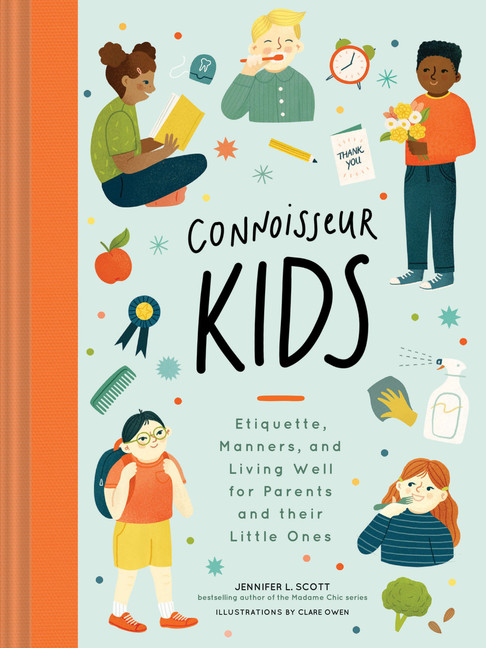 Connoisseur Kids
From Jennifer Scott -author of the New York Times bestselling Madame Chic series and founder of the Daily Connoisseur blog – comes a book on manners and being a good global citizen, Connoisseur Kids.
Parents and younger children work together to read about a wide range of topics including: communication, table manners, tidiness, thinking of others, grooming, and health. Activities, learning games, fill-in-the-blanks, letter-writing exercises, recipes, and some fun songs and rhymes help kids learn concepts and practice good behaviors. This is a timely guide for raising well-mannered, neat, and gracious children for parents, grandparents, and children of reading age.
A connoisseur is an expert judge in a specific field. This book aims to helps kids become experts in the art of living. Something that we can all appreciate and that some adults may need to work on refreshing their skills (I am huge on manners and almost always find it shocking when people forget to say simple things like excuse me, please and thank you). This book can be read together (parents and child), parent reads it alone to bring the ideas forward or if your child is old enough, let them enjoy the book all on their own.
This book has six chapters: Communication, Table Manners, Tidiness, Thinking of Others, Hygiene & Grooming and Health. Communication covers topics such as eye contact, posture and speaking clearly. Table manners covers topics such as setting the table, sitting at the table. Tidiness covers your child's room and shared space. Thinking of Others covers topics such as sportmanship, pets, other people. Hygiene covers popular topics like hair, skin and teeth. Health covers important topics such as eating well, water intake and sweets.
Each topic has a clear explanation about what the topic is and the overall importance. It is written in a way that is easy for children of all ages to understand and relate to. We may have a general idea of why we should do or eat things but sometimes children may not understand this and need a little more guidance. I loved that each topic was then followed up with an activity, assignment, game or even a recipe. It really helps children put into practice what they have just learned (and to be honest most of us learn by doing not just by reading, especially younger children). This is an excellent resource for adults and children to help them learn how to be successful in life.
You can purchase a copy of this book on Amazon and Chapters.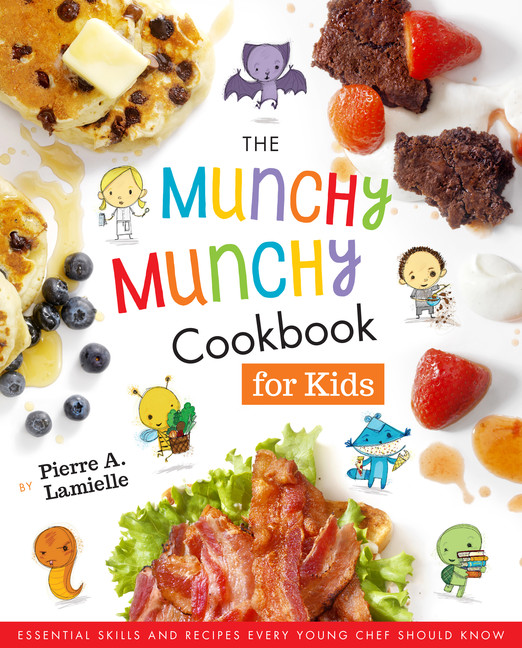 The Munchy Munchy Cookbook for Kids
What makes good food taste good? A team of tastes and flavors of course! And that is what we find in The Munchy Munchy Cookbook for Kids.
Fun illustrations and characters bring the kitchen to life. Join Pierre Lamielle on a kitchen adventure as he introduces you to the Munchy Munchy Gang. They are a team of characters that are here to educate kids on the art of cooking and the range of flavors they will encounter. Learn how to make over 28 different recipes, including ketchup, pancakes, and other kid favorites with simple instructions and illustrations for every step of the way. Pierre's characters make complex cooking theories, like balancing the five tastes, accessible to kids of all ages.
This is a fun book that kids will enjoy reading and putting into practice. The book is hard covered but with a spiral notebook feel on the inside (similar to the recipe books I was familiar with when I was a child). The book starts off with an excellent section on the dangers of the kitchen – from sharp objects to burns to germs. It explains, using a combination of pictures and words, what to watch out for, what can happen and how to handle each situation. We then dive into our characters, Sal, Pepper, Ragu, Ziti, Sage, Rose, Bean (my personal favourite being Ziti – the picky eater!). The recipes themselves are told almost in a comic strip style, which at times I felt it was a bit hard to follow but it suited the style and tone of the book. It is not just a recipe book but a story with fun characters that make it a lot more personal and full of great advice for young children (like keep a bag of the baked breakfast cookies in the freezer for mornings when you sleep in!). This is an adorable, unique book for young readers to learn the basics and grow their skills in the kitchen. This is for young readers and bakers that want to have a little bit of fun in the kitchen.
You can purchase a copy of this book on Amazon and Chapters.
The Giveaway!
Ready to prepare your child to tackle all those important life skills? Raincoast Books is giving away a prize package, that includes the above three books, with a total value of $90. This giveaway is open to residents of Canada (Excluding Quebec), 18 years of age and older. Good luck!
a Rafflecopter giveaway
Disclosure: I received the above mentioned books in order to facilitate this review. All opinions expressed are my own.