This Earl of Mine Book Review
Introducing the Bow Street Bachelors—men who work undercover for London's first official police force—and the women they serve to protect. . .and wed?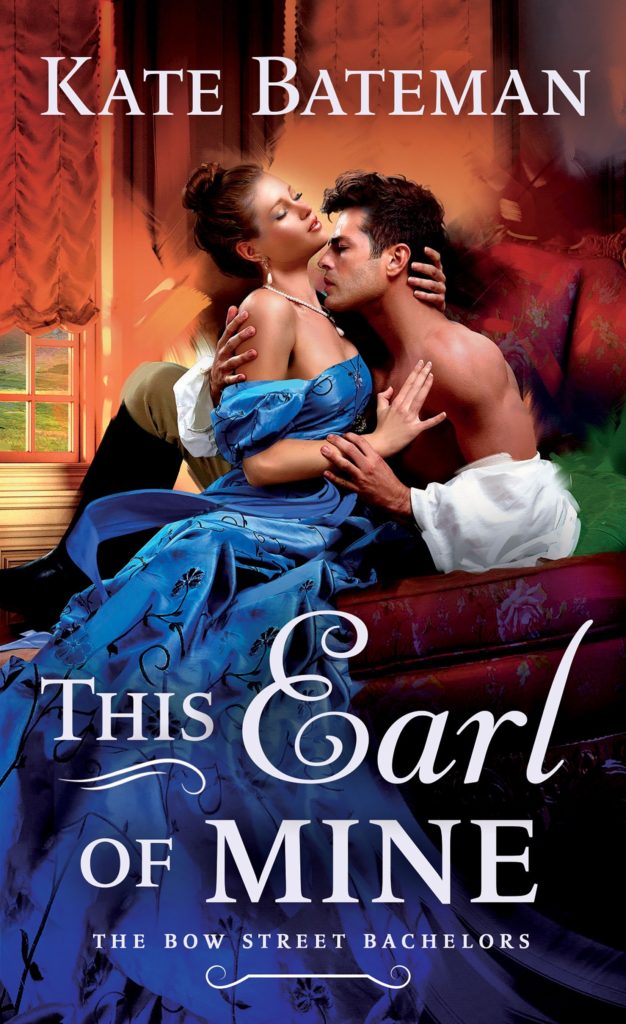 About This Earl of Mine
Shipping heiress Georgiana Caversteed is done with men who covet her purse more than her person. Even worse than the ton's lecherous fortune hunters, however, is the cruel cousin determined to force Georgie into marriage. If only she could find a way to be . . . widowed? Georgie hatches a madcap scheme to wed a condemned criminal before he's set to be executed. All she has to do is find an eligible bachelor in prison to marry her, and she'll be free. What could possibly go wrong?
Benedict William Henry Wylde, scapegrace second son of the late Earl of Morcott and well-known rake, is in Newgate prison undercover, working for Bow Street. Georgie doesn't realize who he is when she marries him—and she most certainly never expects to bump into her very-much-alive, and very handsome, husband of convenience at a society gathering weeks later. Soon Wylde finds himself courting his own wife, hoping to win her heart since he already has her hand. But how can this seductive rogue convince brazen, beautiful Georgie that he wants to be together until actual death do they part?
My Thoughts
I fell in love with Georgie from the start – talk about a young woman who knows what she wants and is not afraid to go after it. She lives in a time where woman are primarily used for their wealth, hold no real value except for what they bring to a marriage in title and name. She is wealthy beyond imagine but not the type of wealth that many of the aristocrats in London look up to – her Father earned his money through shipping. She has inherited his bright mind for business and loves the work, she has even increased their wealth. But she will do anything to ensure this does not come into the hands of a greedy gentleman who will lose her inheritance and silence her bright mind and voice. She even goes so far (and does) marry a man in Newgate prison, one whom she assumes is on his death bed for the safety of marriage and then becoming a widow.
Little did she know that the man she marries is Benedict Wlyde, the second son of the Earl of Morcott. But what was he doing in prison? Despite his reputation he works undercover for Bow Street to bring in extra money to help pay off his Father's debts.
When their paths collide at a society event, will they be drawn together? Will Wylde be able to protect her from society and those who would want to use her only for her wealth? Can she let go and trust enough to see that there are some good people out in the world, that will love her for more than just her money?
I loved every moment of this historical romance and have already re-read it twice. I loved the characters, the plot and the tempo of the story. I kept rooting for these two – I wanted them to learn to trust and to find happiness as they both truly deserved to finally be happy. A definite must read!
You can purchase a copy of this book here.
Rating: 4.5/5
About the Author
Kate Bateman, (also writing as K. C. Bateman), is the #1 bestselling author of historical romances, including her RITA® nominated Renaissance romp, The Devil To Pay, and the novels in the Secrets & Spies series To Steal a Heart, A Raven's Heart, and A Counterfeit Heart. When not writing novels that feature feisty, intelligent heroines and sexy, snarky heroes you want to both strangle and kiss, Kate works as a fine art appraiser and on-screen antiques expert for several popular TV shows in the UK. She splits her time between Illinois and her native England. Follow her on Twitter to learn more.
Disclosure: I received a digital copy of this book in order to facilitate this review. All opinions expressed are my own.