A Wedding At Two Love Lane Book Review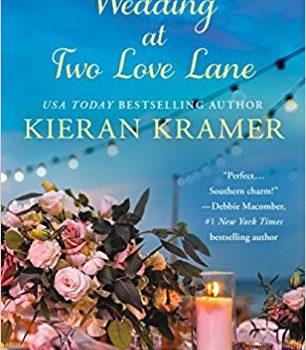 In A Wedding At Two Love Lane, never say never to love!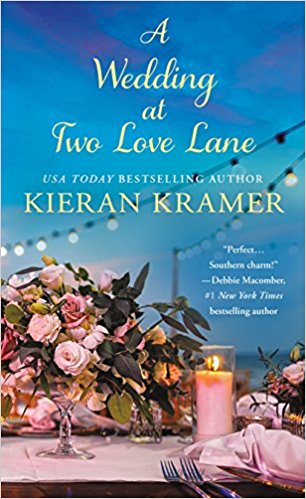 About A Wedding At Two Love Lane
Greer Jones has made a real name for herself at the elegant matchmaking agency Two Love Lane. For a lot of reasons―including a past engagement she broke off―practical tech expert Greer is more interested in the business of love than the experience of it, but she can't help but covet a gorgeous wedding gown that's the prize in an upcoming cocktail-party contest. In a moment of brazen inspiration, Greer asks a handsome Brit she's only just met to accompany her to the party. He agrees―and Greer believes her date is a starving artist. Little does she know the truth.
Ford Smith, as he calls himself, is actually Stanford Elliott Wentworth Smythe, the Eighth Baron of Wickshire. Fresh off a breakup with a money-grubbing siren who deceived him all the way to the altar, Ford has no desire to fall in love―especially with Greer who, like the desired wedding gown, is beautiful but only skin-deep. But soon Ford realizes that there's more to Greer than meets the eye. Her professionalism is matched only by her passion for life and love. . .and, best of all, she has no idea that he's to the manor born. Could it be that true love is priceless after all?
My Thoughts
This novel was by far my most favourite in this series. You have Southern drama, a British baron, the most amazing wedding dress and a whole lot of schemes!
You can't help but love Greer – she is a woman who knows her mind and is not ashamed of it at all. She has been planning the wedding of her dreams her whole life, regardless of the fact that she had no groom. She receives flack for this but she still continues on. In the beginning of the novel, we find that she had refused a marriage proposal from her long time boyfriend, which personally I find amazing. She knew in her heart marriage to him was not right and instead of going along with the flow, she trusted her heart and ended the relationship (this is important to the plot later on!). Greer does not quite fit in with the other Southern belles and I love her character for her uniqueness, her loyalty to her friends and her desire to find true love.
She meets Ford, a handsome artist with a background that he is not quite willing to reveal. He allows everyone to believe that he is a starving artist and a very talented artist. From the moment he meets Greer he is drawn to her. He originally wants to just paint her but realizes (very slowly I might add) that there is something special about her.
Their feelings and beginnings of a relationship play out in the background of a crazy contest to win the wedding dress of Greer's dreams. The pair come together in a staged engagement in order for Greer to win the dress but instead of winning the dress, they learn many valuable lessons along the way including forgiveness, healing and hope for the future.
This was an amazing novel from start to finish that had me laughing, shaking my head and keeping my fingers crossed for the best!
You can purchase a copy of this book on Amazon.
Rating: 5/5
About the Author
USA Today bestselling author Kieran Kramer is a former journalist and English teacher who lives in the Lowcountry of South Carolina with her family. She's a game show veteran, karaoke enthusiast, and general adventurer.
Disclosure: I received a digital copy of this book in order to facilitate this review. All opinions expressed are my own.