Reinforce important math skills with this fun new game from Goliath which has kids adding and subtracting on their mission to get the s'mores.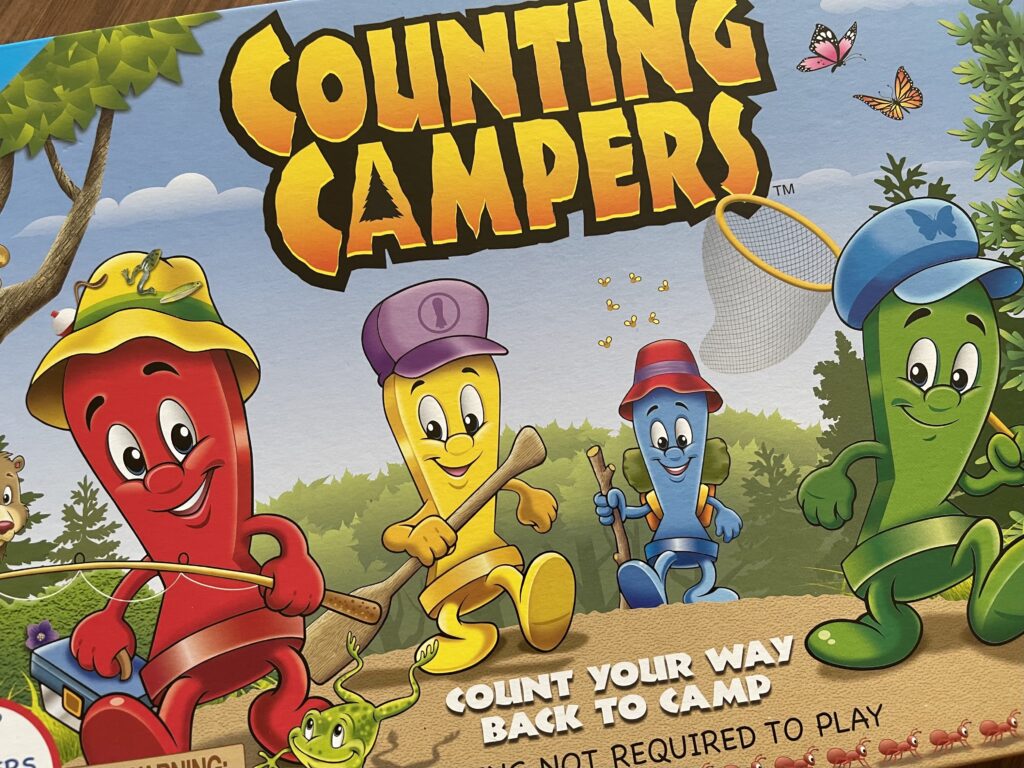 About Counting Campers
Counting Campers is a fun counting game for your little camper. Players move their pawn forward or backward on the board along their individual hiking trail by drawing a 'plus' or 'minus' card, thus allowing little ones to practice counting and to develop fine motor skills. Follow the path through the muddy swamp, across the fishing pond, over the old bridge, and more, to get back to the campsite. The first camper back to camp wins the game!
Each game includes:
folding board game
four coloured camper pawns
playing cards
instructions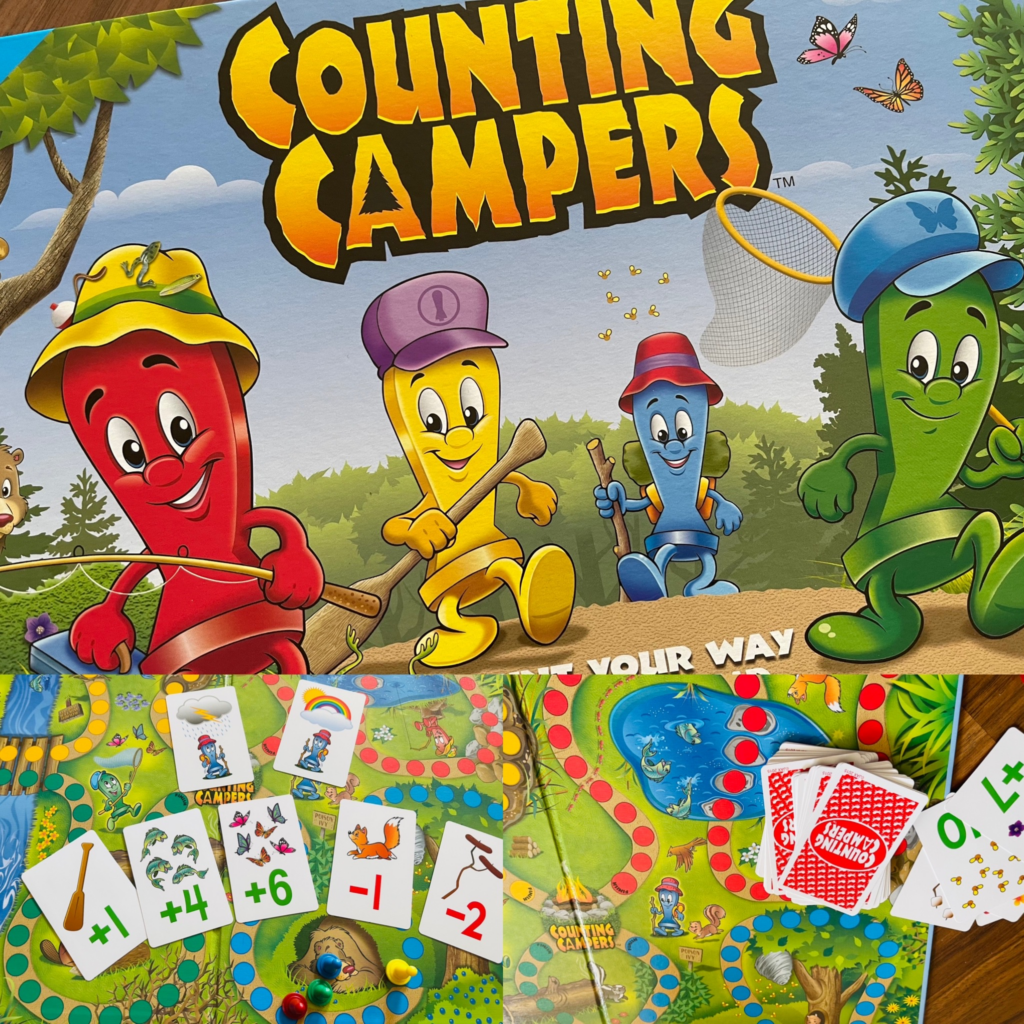 Our Thoughts
We fell in love with this adorable, bright and fun game that all members of our family enjoyed, regardless of their age. Each player takes a turn choosing a card and they will have to move their player forward or backwards on their colour markers depending on the card drawn. To add a little bit of variety, there are also "happy" and "sad" camper cards that cause you to lose a turn or take an extra turn.
As a parent, I loved how this game encouraged simple addition and subtraction for little ones, they weren't simply sliding down a ladder, they had to think about how many spots forwards or backwards they had to move. I actually liked the fact that there were no dice, instead just the cards to help guide the movement across the board.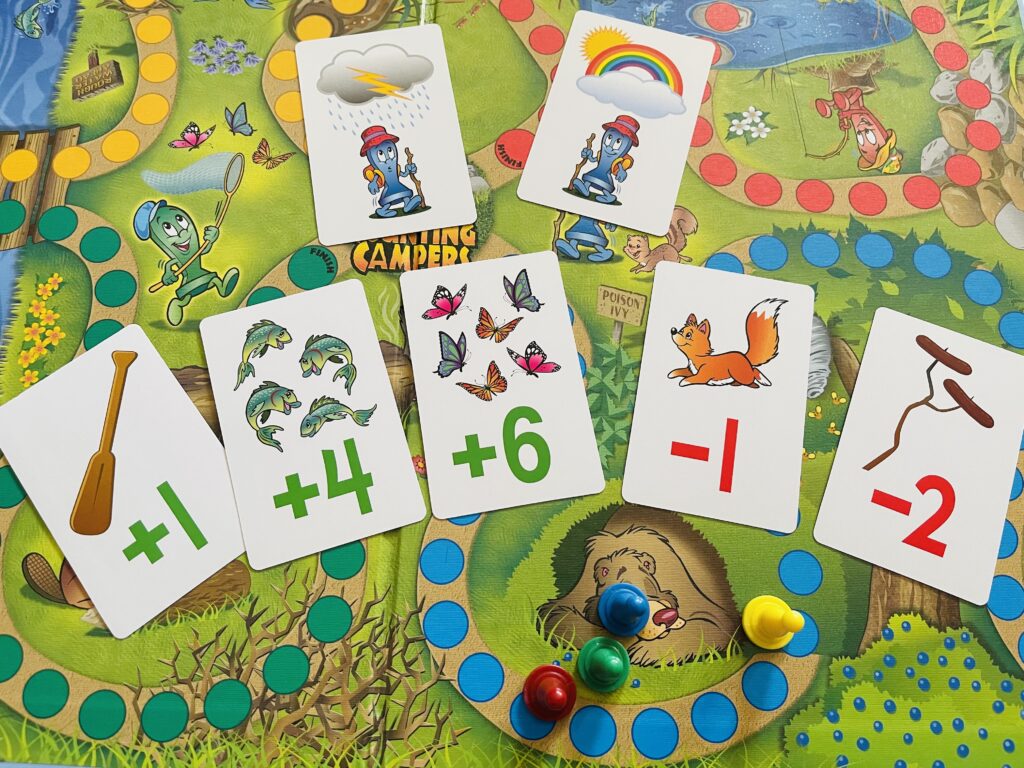 While this game is perfect for ages 4 to 9, we all had fun playing this game (right up to the adults). It was competitive but fun game to play all together (although you have to watch the moves of the little ones trying to steal extra spots!). The board, card and pieces are durable, which is a bonus with younger children that can be rough on their items. Counting Campers will make a great addition to family game night for the whole family.
You can purchase this game at Walmart and Amazon.
Make sure to follow Goliath on Facebook and Twitter to keep up to date with the newest games and products.
Disclosure: I received the above mentioned product in order to facilitate this review. All opinions expressed are my own.