A West Coast Summer Book Review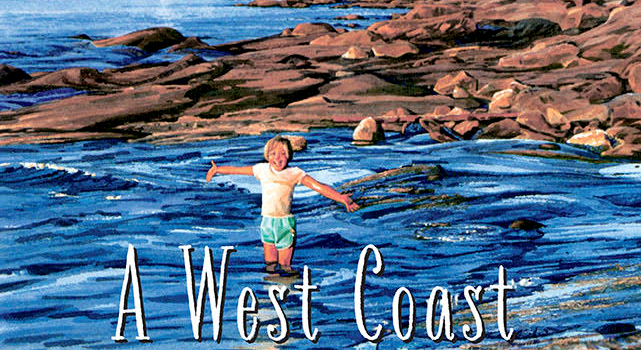 "To the sea, to the sea, who or what waits here for me?" – A West Coast Summer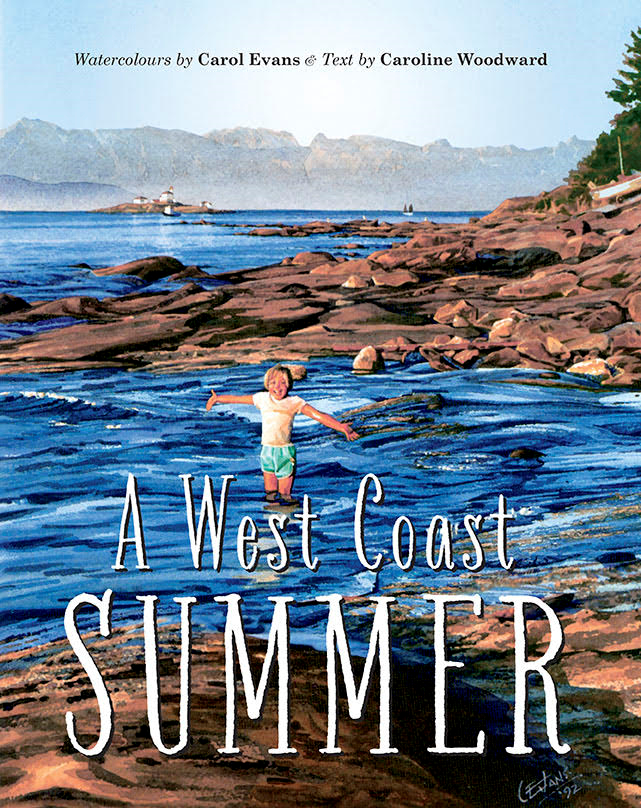 About A West Coast Summer
Pairing fourteen of Carol Evans's wonderful watercolours with a lilting rhyming story by Caroline Woodward, A West Coast Summer tells a story of a timeless, idyllic season where "Sea salt in the air floats everywhere / and cedars smell so sweet beside the shore."
Children race bikes along sand flats, search under logs and in tide pools for tiny creatures, jig at the dock for herring, dance at a totem raising ceremony, pick berries, make memories and leave footprints in the sand.
Evans's illustrations capture the jubilation of children exploring the seashore, inspiring young readers to take their own journey to the sea to discover who or what waits for them in the Pacific Northwest―and learn that the best memories are those shared with family and friends.
Our Thoughts
A West Coast Summer is a visually stunning story of all that is perfect about summer. Spending the days exploring, fishing, dancing, making memories and more with family and friends.
First I have to take a moment to acknowledge the illustrations – these are water colours and they are so beautifully painted with attention to details, that a few times I had to look closer as I thought they were a photograph. I do water colours in my spare time (although I have found with my second child and both in soccer, my own time is out the window) and I found myself running my hands along the pages admiring the beauty. They really help to bring the story to life, you can feel the excitement, salt water in the air and the excitement and joy pop out of the pages.
The Pacific Northwest is a special community that embraces their culture and environment. The story acknowledges every angle of their way of life and makes you want to plan your next vacation for your family out there. I want my children to be children and enjoy the things that I loved as a child –  fishing, exploring and just being a kid (which can be hard to do in our urban area in the middle of Canada). The story and illustrations help you to imagine and feel the excitement of the children as they go fishing, jump in the water, hiking, dance with friends and so much more. You can picture yourself and your children there enjoying each and every moment.
A West Coast Summer will be the perfect gift for a young child and addition to your home library as you celebrate these last few days of summer in reflection.
You can purchase a copy of this book on Amazon.
Rating: 5/5
About the Illustrator
Carol Evans's work has achieved international acclaim as part of many group exhibitions and private collections worldwide. Her art has been published in West Coast: Homeland of Mist (SummerWild Productions, 1992), Releasing the Light (Raincoast Books, 1997), and the bestselling The Shores We Call Home (Harbour Publishing, 2010). She lives on Saltspring Island, BC, with husband Bryn King.
About the Author
Caroline Woodward is the author of multiple children's books. She has also written books for books, including Light Years: Memoir of a Modern Lighthouse Keeper. She lives and works as a light keeper near Tofino, BC with husband Jeff George.
Disclosure: I received a copy of this book in order to facilitate this review. All opinions expressed are my own.