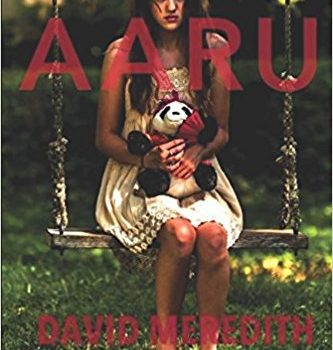 "…Death and the stillness of death are the only things certain and common to all in this future…" -Friedrich Nietzsche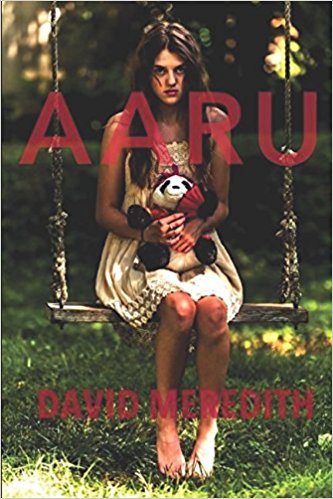 About Aaru
Rose is dying. Her body is wasted and skeletal. She is too sick and weak to move. Every day is an agony and her only hope is that death will find her swiftly before the pain grows too great to bear. She is sixteen years old. Rose has made peace with her fate, but her younger sister, Koren, certainly has not. Though all hope appears lost Koren convinces Rose to make one final attempt at saving her life after a mysterious man in a white lab coat approaches their family about an unorthodox and experimental procedure. A copy of Rose's radiant mind is uploaded to a massive super computer called Aaru – a virtual paradise where the great and the righteous might live forever in an Arcadian world free from pain, illness, and death. Elysian Industries is set to begin offering the service to those who can afford it and hires Koren to be their spokes-model. Within a matter of weeks, the sisters' faces are nationally ubiquitous, but they soon discover that neither celebrity nor immortality is as utopian as they think. Not everyone is pleased with the idea of life everlasting for sale. What unfolds is a whirlwind of controversy, sabotage, obsession, and danger. Rose and Koren must struggle to find meaning in their chaotic new lives and at the same time hold true to each other as Aaru challenges all they ever knew about life, love, and death and everything they thought they really believed.
My Thoughts
Death is one of the hardest things to deal with in life. The fear of the unknown, the fear for our loved ones and the pain of missing them can be overwhelming and crushing.
In this novel, the pain of losing a child and a sister is at the forefront. Rose is a young girl, her life was full of happiness and promise until she was diagnosed with cancer. Her health quickly declines and we watch as she goes from bitterness to acceptance of her fate – she just wants the pain to end. Like so many people can relate to, her family has the hardest time accepting her fate. They want her to keep pushing through, to keep fighting and to try just one more treatment. Koren, her younger sister, can not imagine a life without her sister, her protector and the one she always goes to.
Then enters a man who promises a way out – a way to save Rose and to keep their hope and connection alive. At the time no one could understand or even appreciate the technology that he is referring to. It isn't until after Rose's death that they fully understand what the man had offered them. The technology uploads a full copy of the person's mind – in essence the parts of us that make us who we are not our outer shells – into a virtual world where there is no pain, suffering and they can turn it into whatever they want.
This novel was intense, heart breaking, hopeful and challenges what we feel about death and life after death. The novel was well written and powerful, many times I found myself in tears over the unfairness and the powerful emotions that flew off the pages. As the story evolves, you are full of hope and fear especially as the technology is brought to the public.
Aaru is a well written novel that draws you in and challenges how you feel about death, love and life – a definite must read!
You can purchase a copy of this book on Amazon.
Rating: 4.5/5
About the Author
David Meredith is a writer and educator originally from Knoxville, Tennessee. He received both a Bachelor of Arts and a Master of Arts from East Tennessee State University, in Johnson City, Tennessee. He received his Doctorate in Educational Leadership (Ed.D.) from Trevecca Nazarene University in Nashville, Tennessee. On and off, he spent nearly a decade, from 1999-2010 teaching English in Northern Japan, but currently lives with his wife and three children in the Nashville Area where he continues to write and teach English.
Disclosure: I received a digital copy of this book in order to facilitate this review. All opinions expressed are my own.