An Appalachian Summer Book Review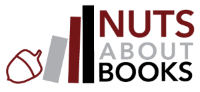 Bestselling author Ann H. Gabhart invites you into the hills of Eastern Kentucky to discover what happens when one young woman steps away from the restrictive past into a beautiful, wide-open future.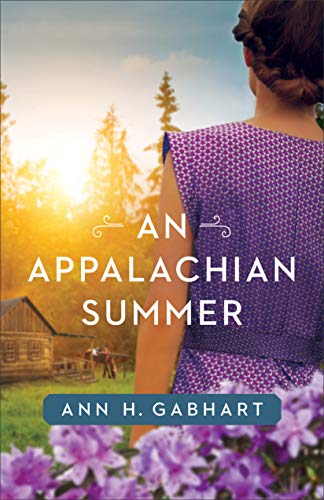 About An Appalachian Summer
In 1933 Louisville, Kentucky, even the ongoing economic depression cannot keep Piper Danson's parents from insisting on a debut party. After all, their fortune came through the market crash intact, and they have picked out the perfect suitor for their daughter. Braxton Crandall can give her the kind of life that she is used to. The only problem? This is not the man, or the life, that she really wants.
When Piper receives the opportunity to volunteer as a horseback Frontier Nursing courier in the Appalachian Mountains for the summer, she jumps at the chance to be something other than a dutiful daughter or a kept wife in a loveless marriage. The work is taxing, the scenery jaw-droppingly gorgeous, and the people she meets along the way open up a whole new world to her. The longer she stays, the more an advantageous marriage slips further from her grasp. But something much more precious–true love–is drawing ever closer.
My Thoughts
I fell in love with the characters, the setting and the plot of this amazing novel. Piper is a young woman determined to find her own way in life, despite her parents attempting to push her into the life that society deems that she should live.
Piper was born into a privileged lifestyle and she comes of age in the backdrop of the Great Depression. Her father has arranged a marriage for her with a suitor that could give her the life that he feels she deserves – a life of wealth and never wanting for anything. But she is so conflicted inside with many different emotions, the man that she has loved her whole life appears to have abandoned her, she feels a need inside of her to do more, to be more than just a wife and Mother. She jumps on the opportunity to volunteer as a Nursing courier in the Appalachian Mountains for the summer before making a final decision on her future. It is in this moment that she takes hold of her destiny.
Piper learns about a whole new world in the mountains, she learns her own strength, her own skills and what she really wants and needs in her life. She finds the strength inside her to chase her dreams (and her heart) regardless of what her parents feel and what society expects from her. She learns she has the strength to help others, as she witnesses the miracles of child birth, caring for others and the animals around her.
An Appalachian Summer is an excellent novel from start to finish. It is full of hope, faith, love and following your dreams. You will love every moment of reading this novel.
You can purchase a copy of this book on Amazon.
Rating: 5/5
About the Author
Ann H. Gabhart is the bestselling author of several Shaker novels–The Refuge, The Outsider, The Believer, The Seeker, The Blessed, and The Gifted–as well as other historical novels, including Angel Sister, These Healing Hills, River to Redemption, and An Appalachian Summer. She and her husband live on a farm a mile from where she was born in rural Kentucky. Ann enjoys discovering the everyday wonders of nature while hiking in her farm's fields and woods with her grandchildren and her dogs, Frankie and Marley.
Disclosure: I received a copy of this book in order to facilitate this review. All opinions expressed are my own.