Capturing Family Memories to Last a Lifetime on Canvas Print with BestCanvas.ca

I love capturing moments with my camera. My family can always count on Mom to be there with her big camera capturing moments on the soccer field, at school and just playing around. Time flies by so fast that it these special moments that we capture on film that will always last. We can still look back at photos and remember the history to each one, whether it was just before something silly happened or an accident happened.
Every once in a while you capture an image that you know needs to be printed out. It may be full of emotion or action or even that perfect family photo (and living with three boys, trust me, getting that perfect family photo feels impossible at times!). You want to be to look at that image every day but maybe you are not sure what format would be the best? Canvas prints have been a popular choice for a long time but finding the best company to work with in Canada can be difficult.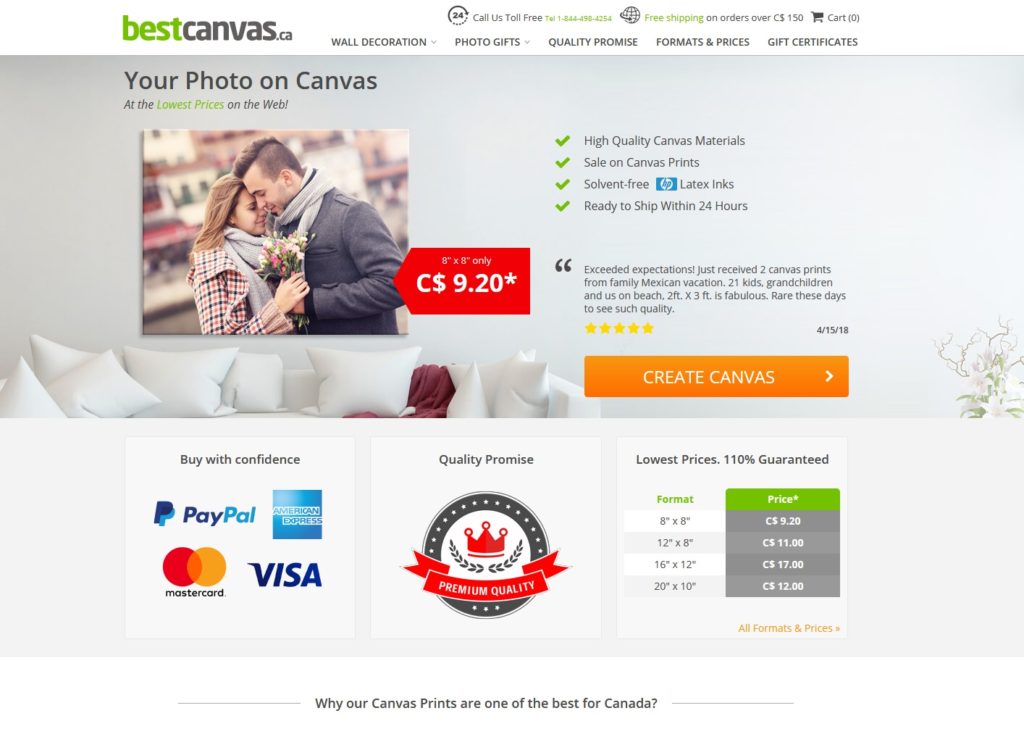 Bestcanvas.ca creates high quality photo products from canvas to acrylic to aluminum all in their own factory. Canvas prints are manually stretched on the framework using a specially certified canvas that is resistant to UV damage to keep your image looking as new as the day you purchased it.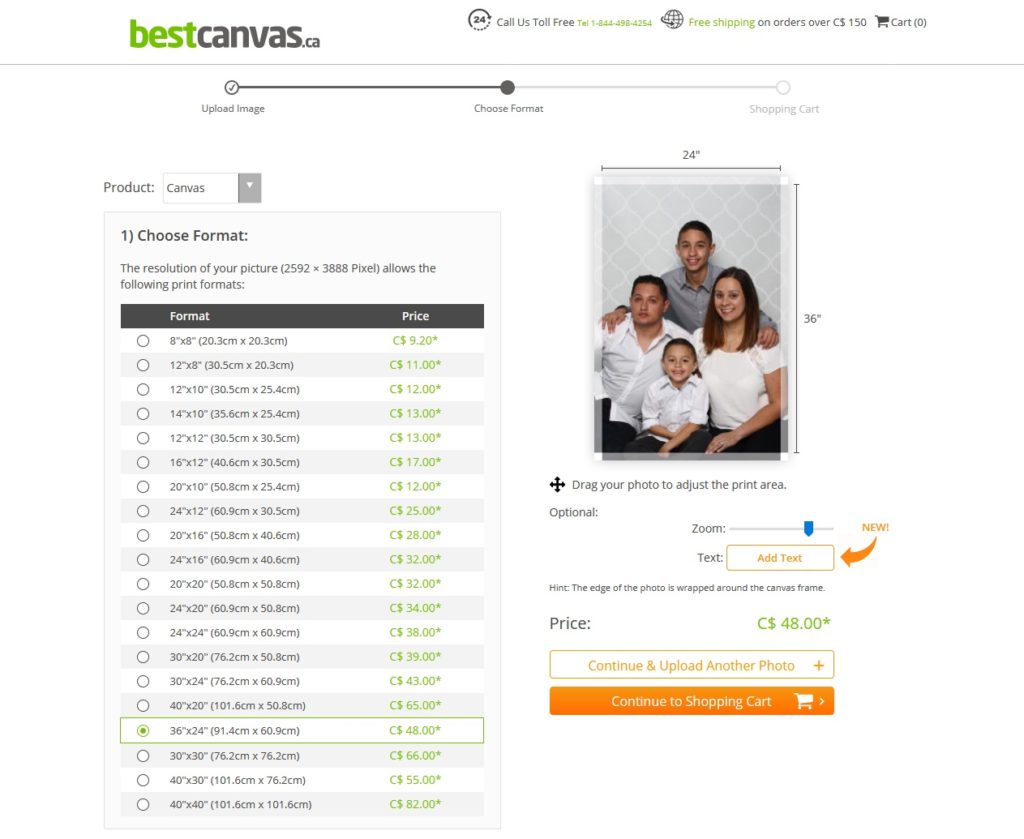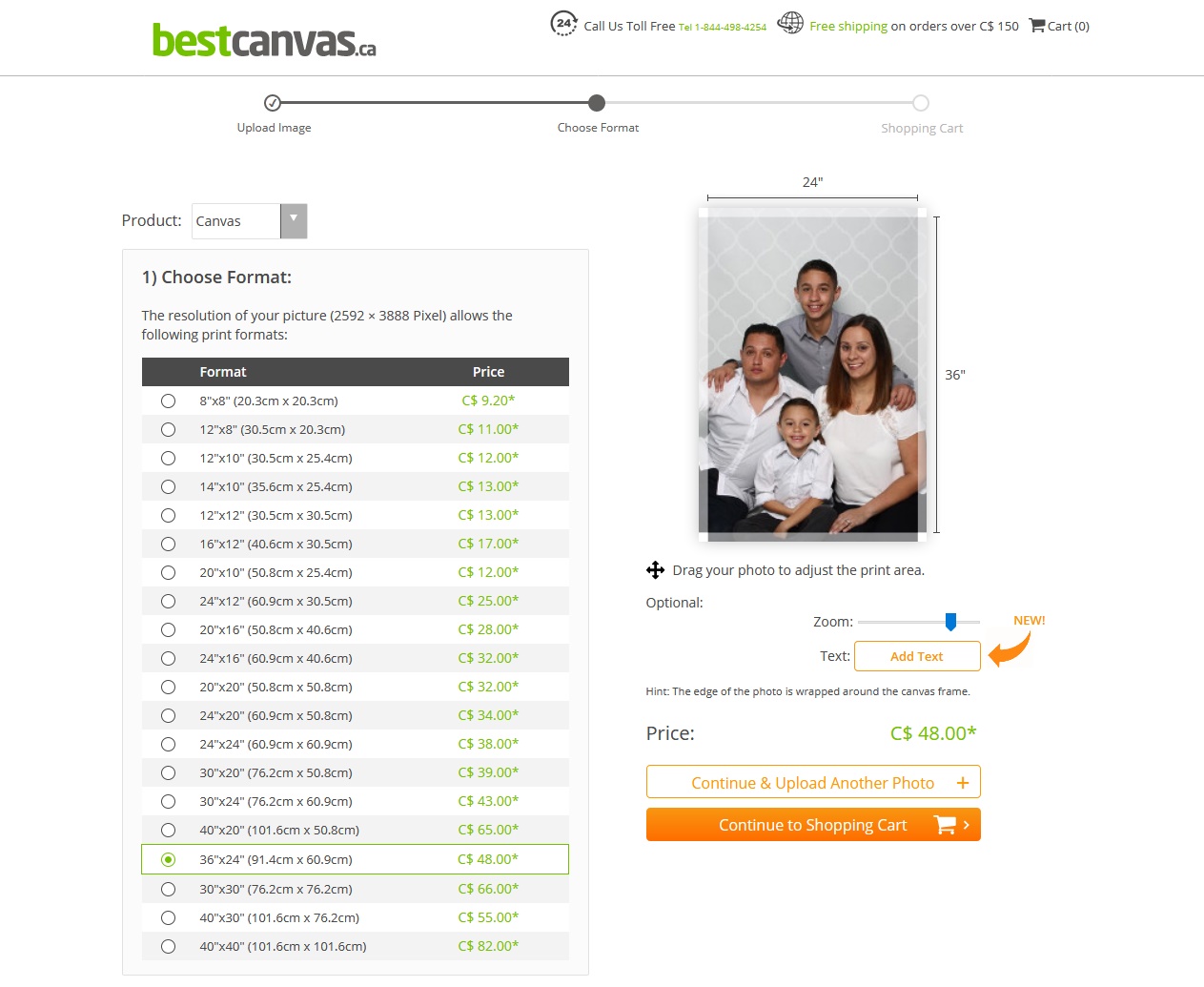 Purchasing your canvas print from Bestcanvas.ca is simple, quick and effortless. This was one of the best parts about the website – it was easy to navigate and choose my options. I completed my purchase in less than five minutes! Simply head to their website, upload the image you want in canvas print, choose your size and add in any other addition options you may want and head to checkout. That was it – promise!
The turn around time to receive my canvas print was just as impressive. We received our canvas in just under a week. It was well wrapped and shipped carefully to prevent any damage of the canvas.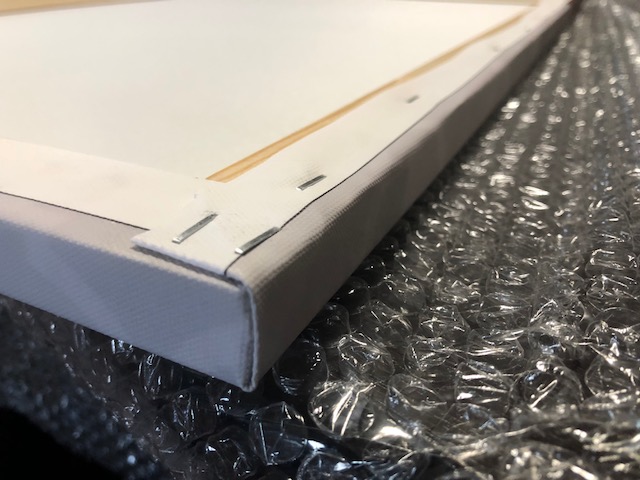 I personally love checking the quality of the printing – I love my photos so I like to see how it was printed, if it is clear and the image is crisp (although a lot of this has to do with the photo you upload so make sure you use a good photo). I was really impressed with the texture and quality as well as the frame. It was lightweight but printed on great quality paper making it easy to carry and hang. The image extended over the sides which is so important as I didn't order mine with a frame.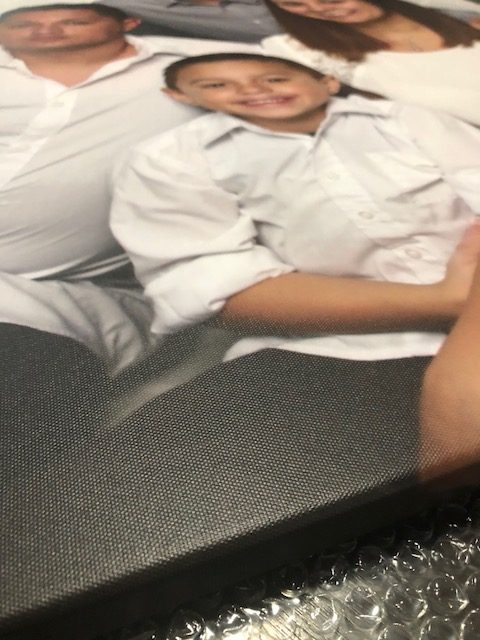 The canvas itself was easy to put up on the walls and came with its own equipment (added to my order at the time of ordering). I couldn't wait to get it up on our walls, I had the perfect spot picked out in our dining room that was just waiting for a new print. My kids loved looking at our family portrait once it was up and we have received multiple compliments from visitors on the quality.
The Giveaway!
My Canadian readers can now enter to win their own BestCanvas.ca print! Enter via the Rafflecopter form below to win a 36″x24″ print.
Don't want to wait to win one? Head over now to BestCanvas.ca and use the WORKINGMOMMYJOURNAL to receive 10% off your order today.
I can't wait to get started on our next canvas project which will be a collage of the boys soccer photos from this year for the entry way in our basement. The possibilities are endless with the variety of sizes and styles Bestcanvas.ca offers. Head over now to check out their website and make sure to follow them on Facebook and Twitter to keep up to date with the latest news and offers.
Disclosure: I received the above mentioned product in order to facilitate this review. All opinions expressed are my own.