Colorless Audiobook Review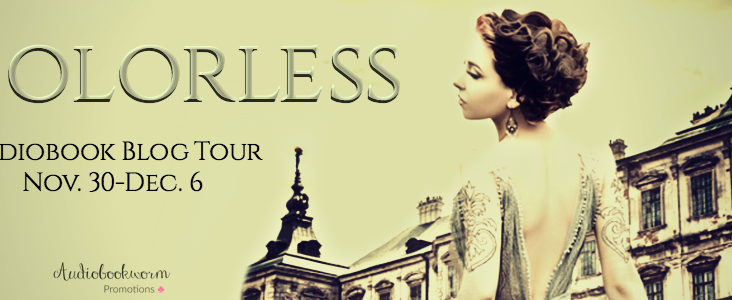 In Domengrad, there are rules all must live by: Fear the Gods. Worship the Magicians. Forsake the Iconoclasts.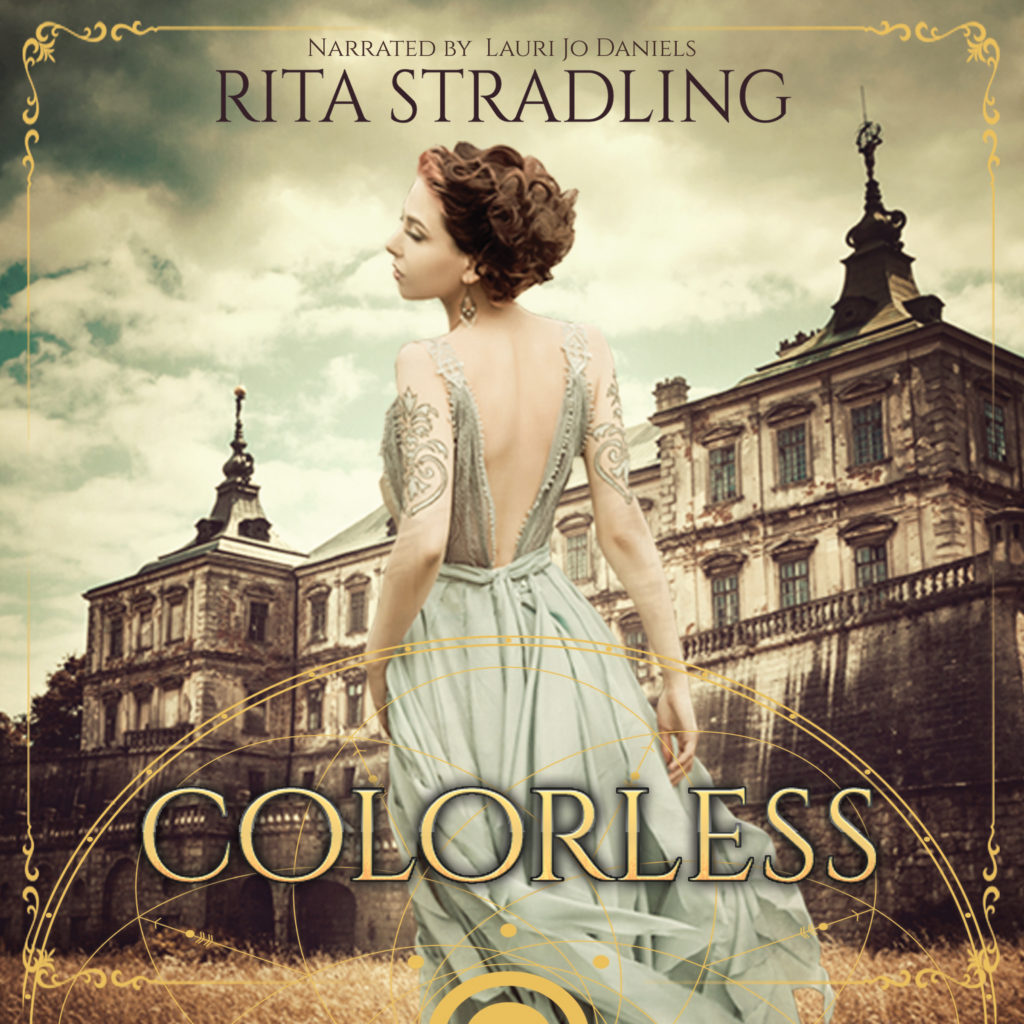 About Colorless
To Annabelle Klein, the rules laid down by the Magicians are the mere ramblings of stuffy old men. As far as she's concerned, the historic Iconoclasts, heretics who nearly destroyed the Magicians so long ago, are nothing but myth. She has much more important matters to worry about.
Heiress to a manor mortgaged down to its candlesticks and betrothed to her loathsome cousin, sixteen-year-old Annabelle doubts the gods could forsake her more.
Then Annabelle is informed of her parents' sudden and simultaneous deaths, and all of the pigment drips out of her skin and hair, leaving her colourless. Within moments, Annabelle is invisible and forgotten by all who know her.
Living like a wraith in her own home, Annabelle discovers that to regain her color she must solve the mystery behind her parents' murders and her strange transformation.
Meanwhile, hundreds of the Magicians' monks, with their all-black eyes and conjoined minds, have usurped control of Annabelle's family manor. An Iconoclast is rumored to be about—a person who they claim goes unseen, unheard, and lost to memory, yet is the greatest threat to all of Domengrad. For the first time in a hundred years, the monks plan to unleash the dire wolves of old.
Their only target: Annabelle.
My Thoughts
In this novel we are transported to a fantasy world of magic, religion and myths. The audiobook opens with a little bit of background information and the death of our main character, Annabelle's parents. Their death marks a huge turning point in her young life, a parent passing away is awful enough for a young child but in her case it becomes even worse. Annabelle begins to lose all of her colour – it literally drips off of her. To top it off anything she touches loses its own colour – her furniture, paintings – everything she holds dear. Slowly everyone forgets her and it is almost like she has never existed. What I found amazing was that animals could still recognize her presence and a few special people who want to help her.
The monks in this story are maddening and creepy. They make you feel angry and wish they would just leave Annabelle alone. She is fighting for her life against the monks and you want to be able to defend her every step of the way. You are constantly on the edge of your seat the whole book waiting to see what happens next for her.
I listened to the audiobook of this novel and I really enjoyed the narration of the characters. It was easy to identify by voice alone who was speaking and the narration really helped to bring the characters alive. The monks voices especially! They leave you with this yucky feeling and that you want to lash out at them on Annabelle's behalf.
This was a fantastic audiobook although the beginning left me a bit confused as I tried to follow the history, I would have loved to have known a bit more about the history and religious beliefs in the beginning but it doesn't affect your understanding of the novel throughout.
You can purchase a copy of this audiobook on Audible and Amazon.
Rating: 4/5

About the Author
Rita Stradling is the author of Ensnared, Making Bad Choices, The Deception Dance series, the Dakota Kekoa series and The Fourteen Day Soul Detox Novella Serial. She has a BA in Art History and a particular love for modern and medieval art.
Rita lives with her husband and son in Northern California.
She has an insatiable novel addiction and mostly reads young adult and adult: romance, paranormal, urban fantasy and high fantasy.
About the Narrator
Lauri Jo Daniels has had her nose in a book since before she started kindergarten and has been reading stories out loud to anyone who would listen ever since. Her mom has always said that from the moment she was born she has never shut her mouth, so it just makes sense that she would make a living with her voice.
It was this love of reading that inspired her to major in English Lit and later to become a Young Adult Librarian and it was this career that introduced her to the wonder of audiobooks. She began dreaming of narrating them one day herself. Today that dream has become reality.
​Lauri Jo has a very versatile sound and a knack for character voices, both skills that truly bring a story to life. Those skills and her passion for storytelling have made her dream a reality.
When she's not busy trying to organize the chaos of 2 teenagers and 6 animals at home, Lauri is producing material from The Huffington Post, Slate, and Playboy for SpokenLayer's news podcast, SpokenEdition, voicing Alexa flash briefings for Biden's Briefing, and narrating news and short stories for Medium Members while working on her next audiobook masterpiece.
Book Trailer
The Giveaway!
Colorless Giveaway: $20 Amazon Gift Card or Colorless Swag

Disclosure: I received a copy of this audiobook in order to facilitate this review. All opinions expressed are my own.