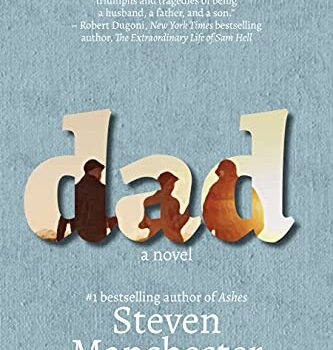 Dad: A Novel chronicles the sacred legacy of fatherhood following three generations of Dads.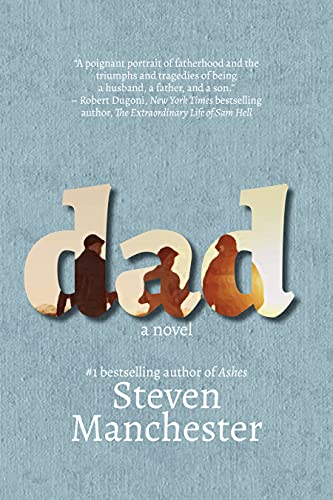 About Dad: A Novel
Three generations of dads, playing traditional roles in each other's lives, arrive simultaneously at significant crossroads. The decisions they make and the actions they take will directly – and eternally – affect each other.
After a life of hard work and raising children, Robert is enjoying his well-deserved retirement when he discovers that he has an illness he might not be able to beat. At 19, Jonah is sprinting across the threshold of adulthood when he learns, stunningly, that he's going to become a father. And Oliver – Robert's son and Jonah's dad – has entered middle age and is paying its demanding price. While reconciling the time and effort it has taken him to reach an unfulfilling career and an even less satisfying marriage, he realizes that it's imperative that he keep it all together for the two men who mean everything to him.
When different perspectives lead to misunderstandings that remain unspoken – sometimes for years – it takes great strength and even more love to travel beyond the resentment.
My Thoughts
When I first started to read this novel, I am not sure what I expected but by the mid-point in this novel, I could not put it down and found myself in tears. I lost myself in Robert, Oliver and Jonah's stories – finding a bit (or a lot) of my own stories in there.
Robert reminds me very much of my own Grandfather – the protector and the provider. Always present on the sidelines but not quite in the thick of things. He is firm in his beliefs and is a strict disciplinary figure, he loves his child but shows his love in a different way. While the extremes of this type of discipline at that time can be argued with, his beliefs on family, hard work and sacrifice are to be applauded. Especially as he works so hard to pass these on to his own son, Ollie. Like so many of us, Ollie uses his own childhood experiences to guide his own journey in fatherhood and adulthood. He disciplines his son in a new way, encouraging him to show feelings and provides for his son so that life isn't so hard. Does this backfire on him? Maybe, maybe not. Jonah is a young man on the brink of becoming an adult and trying to find his own way in the world. What appears on the outside as him being lazy, is perhaps him trying to understand his own place in a world that is constantly changing.
It is a sudden illness and the realization that time is not limitless, that each of the men in this story are able to open up about their experiences, their memories, ask for forgiveness and to understand where each individual is coming from in order to move forward. Our childhood experiences may guide our adult actions and the relationships we have, but it is important to understand and appreciate that our parents did (and do) everything they can for us and in the moment, truly do believe that what they are doing is for the best. While each generation strives to get better at parenting and raising responsible, bright, moral young adults – we will make mistakes, our children will find faults in our actions and perhaps we will even find understanding in the actions of our parents as we learn more about them, their history and their childhood.
This is a very touching book, I found myself crying several times through the last quarter of the novel. The relationship that we have with our Father (and father figures) is so important and equally important for us to understand, to forgive and to be patient. Time is not endless (and given all that has happened in the last two years this should hit home) and it is so important to say I love you, to talk about what has hurt us and to forgive and move forward. Dad: A Novel is a must read story that you will not put down.
You can purchase a copy of this book on Amazon.
Rating: 5/5
About the Author
Steven Manchester is the author of the #1 bestsellers Twelve Months, The Rockin' Chair, Pressed Pennies, and Gooseberry Island, the national bestseller Ashes, and the novels Goodnight, Brian and The Changing Season. His work has appeared on NBC's Today Show, CBS's The Early Show, CNN's American Morning, and BET's Nightly News. 
Disclosure: I received a digital copy of this book in order to facilitate this review. All opinions expressed are my own.