Dark Retreat Audiobook Review

In Dark Retreat, three months after life as she knows it was decimated, Megan Wolford has only one goal: protect her daughter, Caitlin, at any cost.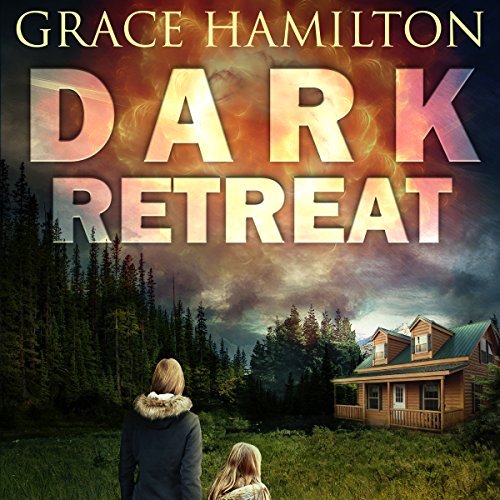 About Dark Retreat
Three months after life as she knows it was decimated, Megan Wolford has only one goal: protect her daughter, Caitlin, at any cost. When a mysterious illness strikes Caitlin down, Megan is forced to forage for medical supplies at a remote lodge. The last thing she wants is help from her fellow survivors when so many in her life have let her down – but soon she'll find herself with no other option.
Ex-Navy SEAL Wyatt Morris is doing everything he can to hold his family together after the tragic death of his prepper Dad. So when Megan enters their lands, he is mistrustful at first, despite feeling drawn to her. He won't turn away an ill child though – no matter how deadly the world has become. But the arrival of another stranger named Kyle soon gives them all a new reason to be suspicious.
Wyatt knows he'll have to forge alliances in order to keep his family safe, but trusting the wrong person could be a deadly mistake. When Megan and Wyatt discover her daughter's illness may be linked to Kyle's arrival, it sets off a race to discover the truth before it's too late to save Caitlin – and the rest of the Morris clan. Can they work together for survival…and something more?
My Thoughts
Dark Retreat is based in a post apocalyptic world where you can trust no one.
Megan is a strong, fierce woman who would do anything to ensure that her daughter and her survive in this world that makes it difficult for anyone to survive. I loved how strong her character was, she is a single Mom with a young sick child and her focus at all times is her child and their survival. She has so many skills that ensure their survival (tracking, hunting, etc..) and I really enjoyed that these shined out throughout the book. Her current survival mission? Find medication for her very ill daughter. Which sounds easy in theory but is proving to be quite difficult. It is in the hunt for this medication that she stumbles upon the cottage of Wyatt.
Wyatt and his family have built the ultimate survival home. It actually left me in awe listening to how much thought and preparation went into their home. If there was any home that Megan could find then this was her best chance. She struggles with accepting their help due to her independent streak – could she really trust them? Why would complete strangers want to help her? They also struggle with the same thoughts, would helping her come back to haunt them? Thrown in is a twist that doesn't become apparent until the end of the novel.
This was an exciting novel from start to finish. We have this post apocalyptic world which has turned people against each other, a young Mother trying to help her daughter and throw in an evil stranger tracking her daughter and we have an excellent plot! The story is well-played out and the narration was well done and suited the novel. I liked that it wasn't heavy on the apocalypse and death but more on hope and trust.
You can purchase a copy of this book on Audible.
Rating: 4/5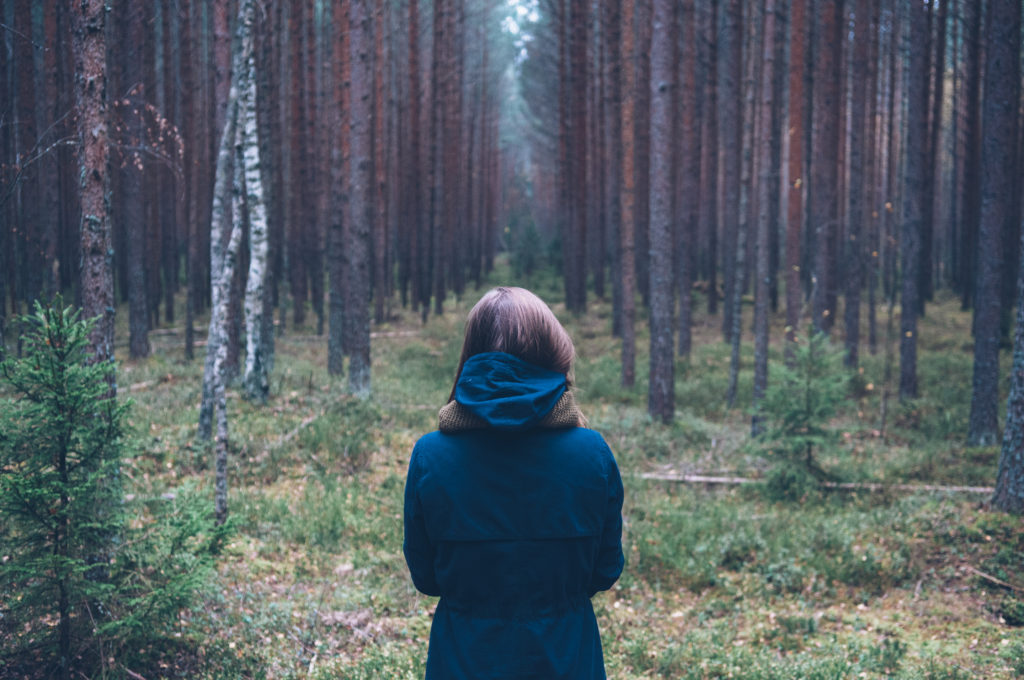 About the Author
Grace Hamilton is the prepper pen-name for a bad-ass, survivalist momma-bear of four kids, and wife to a wonderful husband. After being stuck in a mountain cabin for six days following a flash flood, she decided she never wanted to feel so powerless or have to send her kids to bed hungry again. Now she lives the prepper lifestyle and knows that if SHTF or TEOTWAWKI happens, she'll be ready to help protect and provide for her family.
Combine this survivalist mentality with a vivid imagination (as well as a slightly unhealthy day dreaming habit) and you get a prepper fiction author. Grace spends her days thinking about the worst possible survival situations that a person could be thrown into, then throwing her characters into these nightmares while trying to figure out "What SHOULD you do in this situation?"
It's her wish that through her characters, you will get to experience what life will be like and essentially learn from their mistakes and experiences.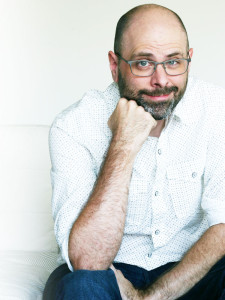 About the Narrator
Andrew is an actor and voiceover artist based in Los Angeles, California. He is a versatile, articulate, and technically clean narrator with a strong background in improvisation and comedy.
In audiobook narration, he is an Audible-Approved producer with thousands of 5-star performance reviews by Audible listeners. I work closely with independent authors and publishers to bring their books and characters to life.
Here's what listeners have to say:
"The narration of this audiobook was EXCELLENT. It was clear right from the beginning that this narrator is a professional. I'm not sure what else to say about it because, quite frankly, it could not have been any better. The narrator was able to draw me into the story right away and allowed me to follow along without ever having to wonder if I had missed anything."
"The narrator makes the story even better! He's excellent and I'll be searching for, and keeping an eye out for other books he narrates."
"The narration of Andrew Tell is excellent, his performance is spot on and I felt I was listening to more of an Audio Drama at times. His voice and words are crystal clear (even when using various accents for the various characters) and it was a joy to listen to."
Disclosure: I received a copy of this book in order to facilitate this review. All opinions expressed are my own.