Feel Confident and Safe with MYNT Tracker

I am an anxious person by nature. I double (and sometimes triple check) to make sure my stove is off. I re-check locked doors and even get my kids to double-check with me for a second pair of eyes (I really hope that they don't grow up and follow in my steps with anxiety). I will put my keys in my purse only to be checking ten minutes later if they are still there.
When I can't find something in the place that I thought it was in, I go into full-out panic mode. My anxiety kicks in and I begin to have an attack – face goes red, sweating and being sharp with those that are around me. It is truly not a pretty sight! Most of my anxiety is over my keys, my phone and my wallet.
I know I am not alone in these habits. So many others also become anxious at the thought of losing their phone, keys and anything of value. As a society we are constantly on the go so we know that this is a reality – it is easy to misplace or leave something behind. We have so many things that we are multitasking that our brains tend to go into over drive.
What if there was a device that could safely track your valuable items and help give you that piece of mind that you need to function day-to-day?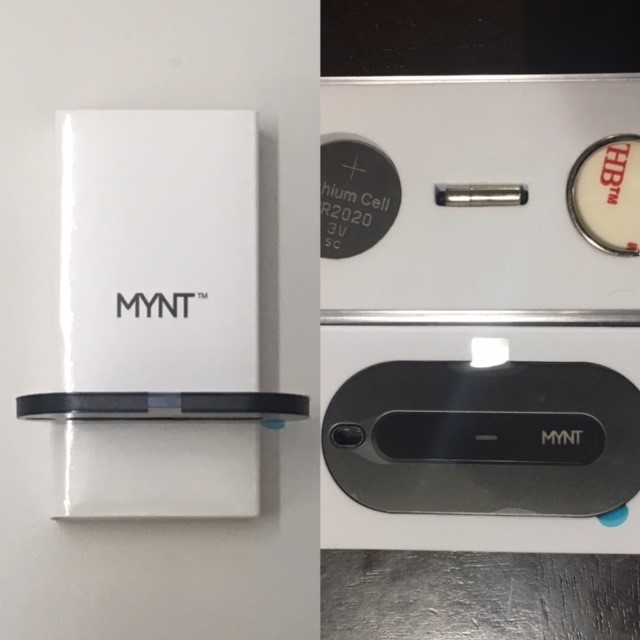 The MYNT tracker is a sleek technology designed to attach or even be embedded into valuable items to track their location. It has the shape of a typical USB but much smaller design – it is 2 inches in length, 1 inch wide and an incredible 1/8 inch thick. It definitely packs a lot of power in such a small design! The tracker has a stainless steel shell allowing it to hold up against a lot of wear and tear including being water-resistant.
The tracker uses Bluetooth to connect to an app on your phone to monitor and let you know when the item that the MYNT tracker is attached to has become too far away. The app is easy to download from the Google or Apple store. Once the app is downloaded you would pair the device to your app and you are ready to be worry free! The app has three great features that includes: separation phone alert, separation location and distance indicator.
Common uses include:
smart phone
keys
wallet
car
purse
backpacks
your child's clothes (this would be a huge bonus if going to an amusement park or location that is overly packed full of people)
The uses are really unlimited and you are in charge with what you feel is important to you and what you want to track. The tracker also has a remote control function allowing you to use it for camera, smart phone and more.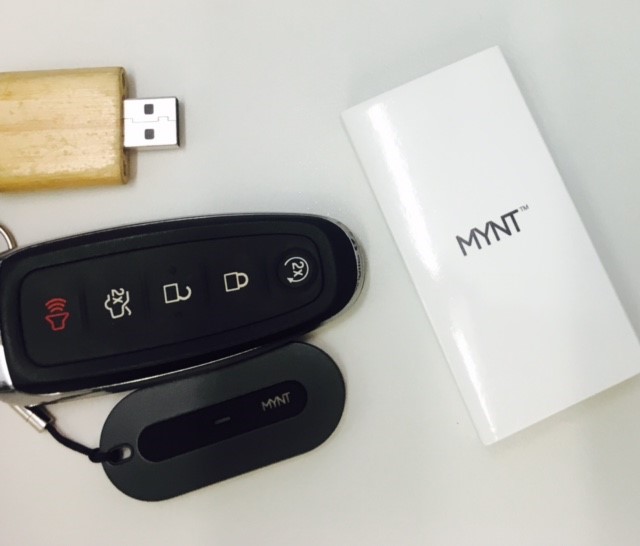 The tracker was very easy to set up, I literally took it out of its packaging, downloaded the app (a quick and painless and hit the MYNT button on the tracker. It began to pair immediately and took me through a couple of steps to let me know how to use the app and tracker. It gives a peace of mind knowing that at any given time I can check my app and see that my keys are nearby.
The MYNT tracker is available for purchase on Amazon and Amazon Canada.
Disclosure: I received the above mentioned product in order to facilitate this review. All opinions expressed are my own.