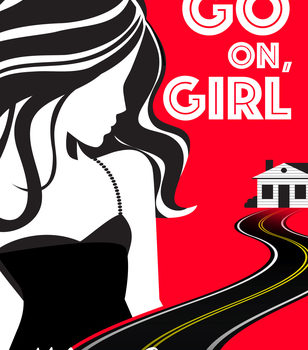 Executive, wife, and mother of an outgoing first-grader, Sydney Clayton crushes her day-to-day obligations at work but flounders in the cutthroat world of parental politics in Go On, Girl.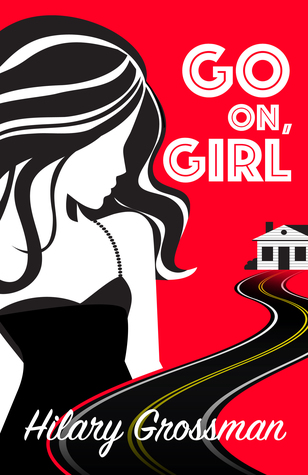 About Go On, Girl
Executive, wife, and mother of an outgoing first-grader, Sydney Clayton crushes her day-to-day obligations at work but flounders in the cutthroat world of parental politics.
She manages to avoid the local drama until she's faced with an ultimatum: join the Forest River PTA or risk her daughter becoming a social outcast. Sydney reluctantly becomes treasurer, and takes the recently vacated position of the president's sidekick. If protecting the children's freedom of speech, one best friend ban at a time, isn't complicated enough, Sydney and her husband receive an unexpected offer for their house they don't think they can refuse.
Embroiled in the deception and manipulation rife among the elementary school moms, Sydney struggles. Should she sell the home she worked so hard to build in a town where betrayal runs rampant? Or should she stay put to avoid the fallout from uprooting her child? As Sydney focuses on what is best for her daughter, and let's go of her judgments, she finds friendship can develop in very unexpected ways.
Warm, witty, and wise, Go On, Girl dramatizes the dilemmas of life in the suburbs and the bonds shared by women. Perfect for fans of Class Mom and I Don't Know How She Does It.
My Thoughts
I wasn't sure what to expect from this book but I was hooked in the first chapter. I loved the humour, down to earth characters and the drama that while seems extreme is actually spot on. It felt like I was watching a version of my own years on the PTA but a richer version.
I still remember when I was on my first maternity leave with my second son (I had my first son in my second year at University so no break for me!), I was so excited to be getting some downtime from working full-time, studying part-time and owning a part-time business. Apparently though, this meant to some of the other moms at our very small school that this meant I could take on more responsibilities with the school – especially as some of the Moms of the older kids weren't getting along with the principal and felt that they had done enough. I gave into a PTA meeting and left as the President. Yes – I caved to the pressure but I could never imagine the drama that would begin! The cliques, the not sharing information, the attitudes and the list goes on and on. I need a drink now just thinking of it!
As I read Sydney's story and her interactions, I found myself laughing out loud as I had lived some of that. You think why do we do this? Why do we let ourselves get suckered in and deal with the drama? For our kids! I just wanted to contribute to a positive community for my children and spend some extra time with them – what a kick in the butt that became.
While it can come with the drama, it also had its positives like Sydney found out. You realize that you are more alike then you realize, that some of those women become the best of friends and support you through anything and we learn a lot about people and how they behave and interact with others. I wouldn't change it for a minute.
This is an amazing novel that you will not want to put down – you will laugh, cry and relate to so many moments in Sydney's life. She becomes your best friend and you don't want the story to end! I would love to see a second installment in her story as she leaves off with a major change in her and her family's life.
You can purchase a copy of this book on Amazon.
Rating: 5/5
About the Author
By day, Hilary Grossman works in the booze biz. By night she hangs out with her "characters." She has an unhealthy addiction to denim and high heel shoes. She's been known to walk into walls and fall up stairs. She only eats spicy foods and is obsessed with her cat, Lucy. She loves to find humor in everyday life. She likens life to a game of dodge ball – she tries to keep many balls in the air before they smack her in the face. She lives on the beach in Long Island.
Disclosure: I received a digital copy of this book in order to facilitate this review. All opinions expressed are my own.