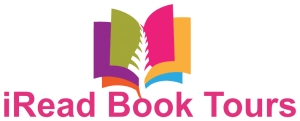 Grace Among Thieves is the nail-biting third book in the Grace Michelle Mystery historical series. If you like bright-but-beset heroines, breathtaking twists and turns, and the glamor of a lost age, then you'll adore Kari Bovée's riveting tale.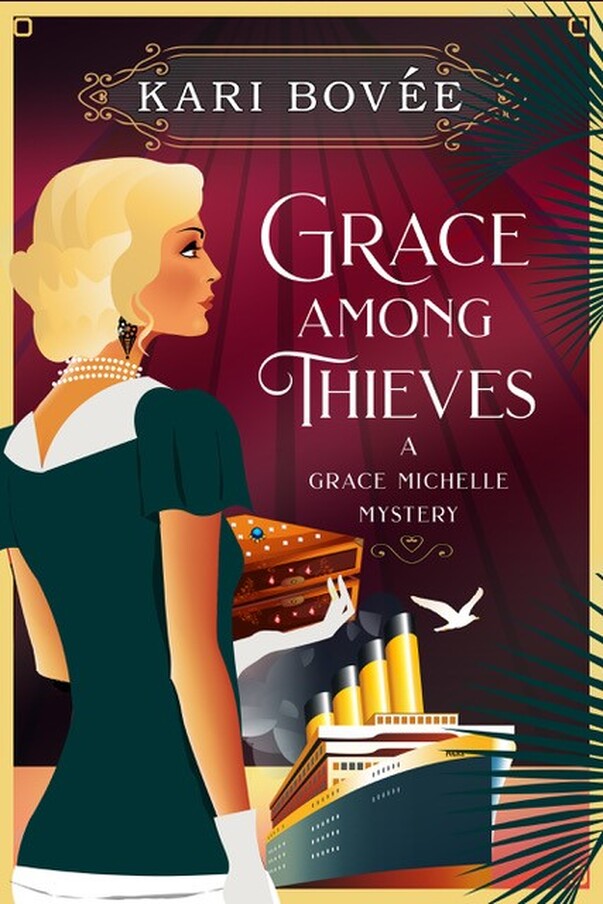 About Grace Among Thieves
A priceless heirloom worth its weight in lives. Can she crack the case before she becomes a killer's trophy?
Hollywood, 1924. Grace Michelle's professional star has risen. Now a successful costumier for a major studio, the ambitious woman has just about everything she wants. But when the father she thought was dead reaches out to reconnect, the talented designer doesn't know what to think… especially after his new wife is kidnapped.
Discovering her dad is mixed up with a stolen Russian artifact, Grace puts her sleuthing skills to work to rescue the abducted lady. But with a famous actress murdered in connection with the missing valuable and a man she put away stalking her for revenge, the frazzled amateur detective fears getting to the bottom of this crime will leave her six feet under.
Can she hunt down the treasure before it bankrupts the lives of everyone she loves?
Grace Among Thieves is the nail-biting third book in the Grace Michelle Mystery historical series. If you like bright-but-beset heroines, breathtaking twists and turns, and the glamor of a lost age, then you'll adore Kari Bovée's riveting tale.
My Thoughts
There is so much to love about this historical mystery that I could not put down. I love our characters, the unique plot and their development.
Grace is an amazing young woman who comes from a difficult background – losing her parents at a young age, becoming homeless and finding a way on their own on the streets. She is strong, calm and fiercely protective of her loved ones and those who are in her care. She is also empathetic and kind – she is the pillar in the storm in this book. She also has an ability to solve crimes and think fast on her feet. She not only helped solve her own sister's murder, she now finds herself in the middle of another murder mystery. This time the stakes are even higher, when her Father (whom she longed believed dead) returns to look for her help. The mystery keeps evolving as the story unfolds and definitely keeps you on the edge of your seat.
I loved the plot and the twists in this story. You were never too sure what to expect next and that is my favourite part of a story. Solving the crimes and the mystery behind the valuable, historical item hits very close to home for Grace in this story but she keeps her cool about her through every step of the novel. There were a few times that my heart was sore for her character as she dealt with many emotions that having her Father back in the picture would resurface. But throughout all of this, her character was focused and some of that may have had to do with the calming, spiritual presence of her sister (yes – her sister who was murdered is still very much a part of this story). The ending was definitely not what I expected but made the story.
Grace Among Thieves is a fast paced, suspenseful novel that will have you on the edge of your seat as you dive into Grace's Hollywood world.
You can purchase a copy of this book on Amazon.
Rating: 5/5
About the Author
When she's not on a horse riding along the beautiful cottonwood-laden acequias of Corrales, New Mexico; or basking on white sand beaches under the Big Island Hawaiian sun, Kari Bovée is escaping into the past—scheming murder and mayhem for her characters both real and imagined in her historical mystery novels.
Kari Bovée writes the award-winning Annie Oakley mystery series and the Grace Michelle mystery series. In 2020, she was honored with First Place in category for the Chanticleer International Clue Awards for her book Folly at the Fair. In 2019 she was awarded the NM/AZ Book Awards Hillerman Award for her novel Girl with a Gun. The novel also received First Place in the 2019 NM/AZ Book Awards in the Mystery/Crime category, and won First in Category in the International Chanticleer Murder & Mayhem Awards. It was also a finalist in the 2019 Next Generation Indie Awards. Her novel Grace in the Wings won First in Category for the 2019 International Chanticleer Chatelaine Awards. Peccadillo at the Palace won Grand Prize in the 2019 Goethe Awards, and was a finalist in the 2019 Best Book Awards Historical Fiction category.
Kari Bovée has worked as a technical writer for a Fortune 500 Company, has written non-fiction for magazines and newsletters, and has worked in the education field as a teacher and educational consultant.
You can connect with her on her website, Twitter and Facebook.
The Giveaway!
Enter to win a $35 PayPal gift card, autographed copy of GRACE AMONG THIEVES, and gift basket containing mouse pad, mug, and tote bag courtesy of the author of the Grace Michelle Mysteries! Enter here.
Disclosure: I received a digital copy of this book in order to facilitate this review. All opinions expressed are my own.