Merry Mary by Ashley Farley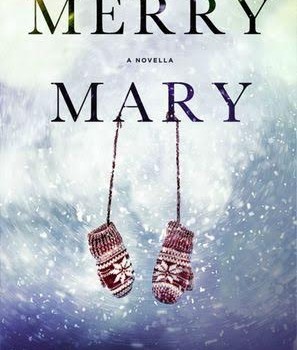 A longing for a child coupled with loneliness is at the heart of this Christmas miracle story, Merry Mary by Ashley Farley.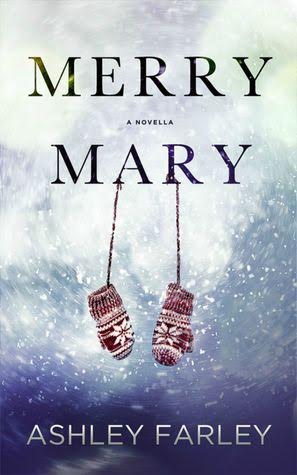 About Merry Mary
A young woman stumbles longing for a child stumbles upon a Christmas miracle.
Investigative journalist, Scottie Darden, is photographing the homeless for her Lost Souls series when she makes a discovery that could change her life forever. Under a makeshift tent in subzero termperatures, she finds a dead woman's body and her infant child still alive. Without her cellphone to call for help, Scottie makes a split second decision to take the baby home. Her initial instincts are to provide the baby with food, shelter and warmth until her family can be located.
But as her fondness for the baby grows, she finds herself facing a life on the run or worse, time in prison.
My Thoughts
This novel was touching in so many ways. I felt connected to Scottie in so many ways, having struggled myself with infertility as well as loss from miscarriages. It has changed how I relate to others, pregnancy and even myself. It leaves you feeling lonely and angry. You lash at people you don't want or mean to. You hope so badly for good news, to only be repeatedly let down. I can only begin to imagine the thoughts that went through Scottie's mind as she took that child home. The protectiveness, the love and even the heartbreaking anguish.
She is mentally stable but some might think of her actions as opposite to this. She is just a woman who has suffered more than she should have and wanted to protect and love the child that by some miracle, she was able to rescue just in time. If she had not been there, this child would have had no chance of survival. It is as if the child is a gift of life and hope in Scottie's time of despair.
This gift, Mary, teaches Scottie so much. She learns to trust, she believes in her own strength and courage and she learns to let go. So much happens to Scottie in this novel, some good and some bad, but all so heartbreaking real. Mary is more then just a child, she is a symbol of hope, strength and life. Merry Mary will leave you smiling and crying, and each page is worth every moment.
You can purchase a copy of the book on Amazon, Barnes and Noble, iBooks and Kobo.
Rating: 5/5
About the Author
Ashley Farley is a wife and mother of two college-aged children. She grew up in the salty marshes of South Carolina, but now lives in Richmond, Virginia, a city she loves for its history and traditions.
After her brother died in 1999 of an accidental overdose, she turned to writing as a way of releasing her pent-up emotions. She wrote SAVING BEN in honor of Neal, the boy she worshipped, the man she could not save. SAVING BEN is not a memoir, but a story about the special bond between siblings.
HER SISTER'S SHOES—June 24, 2015—is a women's novel that proves the healing power of family.
Look for MERRY MARY this holiday season, a heartwarming story of the powerful connection between a caring soul and an innocent child in need.
You can connect with her online, Facebook and Facebook.
The Giveaway!
Ashley is giving away a $50 giftcard choice of Amazon, Barnes & Noble or Paypal (international). My readers can enter via the Rafflecopter form below.
Disclosure: I recieved a digital copy of this book in order to facilitate this review. All opinions expressed are my own.