Miraculous Tales of Ladybug and Cat Noir: It's Ladybug!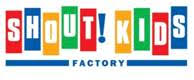 The most Miraculous adventures of Ladybug and Cat Noir continue in It's Ladybug! Paris' favorite crime-fighting duo return in a new volume of the action-adventure comedy that will have you on the edge of your seat.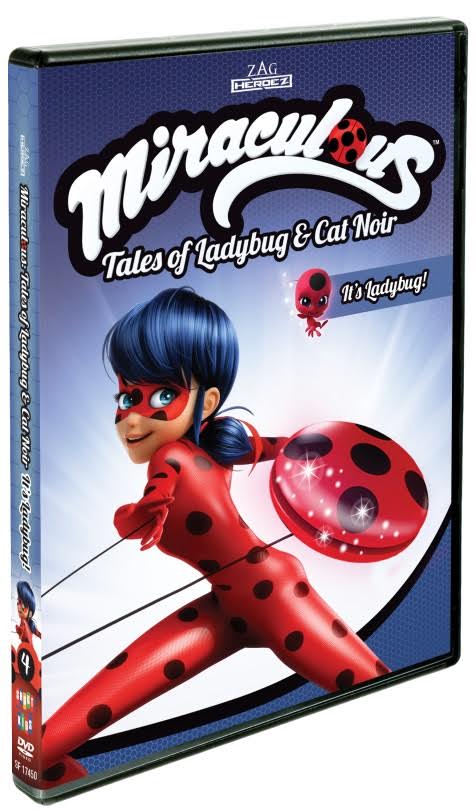 About Miraculous Tales of Ladybug and Cat Noir: It's Ladybug!
The action-packed CGI animated TV series Miraculous™: Tales of Ladybug & Cat Noir: It's Ladybug! will be available on DVD April 11, 2017, from Shout! Kids, in collaboration with ZAG. This release includes six amazing episodes on DVD and a Ladybug paper doll, while supplies last.
When Paris is threatened by super villains, two amazing heroes are our only hope: Ladybug and Cat Noir. With the help of their magical kwamis, this incredible duo team up to outwit the forces of evil but their biggest challenge might be getting through school. In their normal lives, Marinette and Adrien are just a pair of young students, but in reality, this terrific twosome must juggle schoolwork, friends, family and growing up in a world where every day is a high-flying adventure!
Episodes included in this DVD are:
Princess Fragrance
Gamer
Reflekta
The Puppeteer
Antibug
Volpina
We are huge Ladybug and Cat Noir fans in our house! We love their sense of adventure and humour, all while providing children with a strong, intelligent female superhero. The graphics are amazing and geared to the appropriate age group. We loved that these two are normal kids with school work, pressures from school, friends and family but also lead this exciting second life as superheroes. You can find a review of the Canadian release of Miraculous: Tales of Ladybug and Cat Noir here and Be Miraculous here.
The Giveaway!
My Canadian and American readers can now enter to win their own DVD copy of It's Ladybug! from Shout!Kids and Working Mommy Journal via the Rafflecopter form below. Good luck!
Disclosure: I received a copy of this DVD in order to facilitate this review. All opinions expressed are my own.