Moxie's Problem Book Review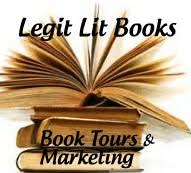 Enjoy this coming of age story, Moxie's Problem by Hank Quense set in a parallel universe of Camelot.
Title: Moxie's Problem (Book #1)
Book Description:
Do you enjoy atypical coming of age stories? Well Moxie's Problem is just for you!
Moxie is an obnoxious princess who has never been outside of her father's castle. Until now. The real world is quite different then she expects and she struggles to come to grips with this reality. Her story takes place in the backdrop of Camelot but it is a Camelot from a parallel universe.
My Thoughts
This book was definitely not what I was expecting. I had thought the story would set around Moxie mainly with other minor stories woven in. The novel is narrated from the views of a knight and Merlin. The novel goes back and forth between these characters. I found this made the story a bit chaotic at times as I tried to follow it. There were so many great ideas in the parallel universe but it made it hard to follow at times.
The plot line is very good and unique but it was overwhelming with so many different characters, view points and ideas (from soccer to battles and Merlin). It almost felt like each of these characters could have had their own novel to themselves so that way Moxie could shine in this story. I think there is so much more to Moxie and I would have loved to have seen that come out in this novel. We only had small glimpses of this throughout the novel. It would have been really interesting to see her character develop fuller throughout the novel.
While an interesting read and I loved the idea, I found the novel overwhelming at times and would have loved to see the focus on Moxie. I would like to see how his next novel with Moxie plays out as I feel there is so much more to her then we see.
Rating: 3/5
About the Author:
Hank Quense writes humorous and satiric sci fi and fantasy stories. He also writes about fiction writing and self-publishing. He has published 14 books and 50 short stories along with a few dozen articles. He often lectures on fiction writing and publishing and has a series of guides covering the basics on each subject. He is currently working on a series of two humorous novels that take place in the Camelot era. 
 He and his wife, Pat, usually vacation in another galaxy or parallel universe. They also time travel occasionally when Hank is searching for new story ideas.
Visit Hank's websites: http://hank-quense.com/wp and http://strangeworldsonline.com/wp
Disclosure: I received a digital copy of this book in order to facilitate this review. All opinions expressed are my own.