Opposite Things by Anna Kovecses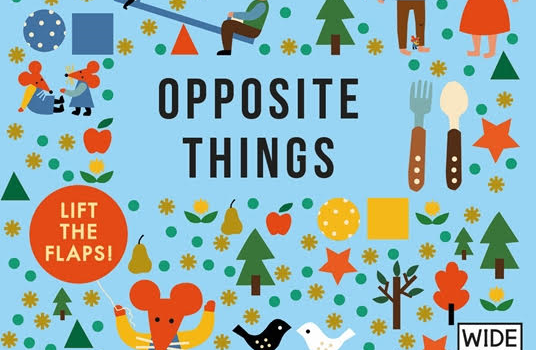 It is time to learn all about opposites with your favourite character, Little Mouse!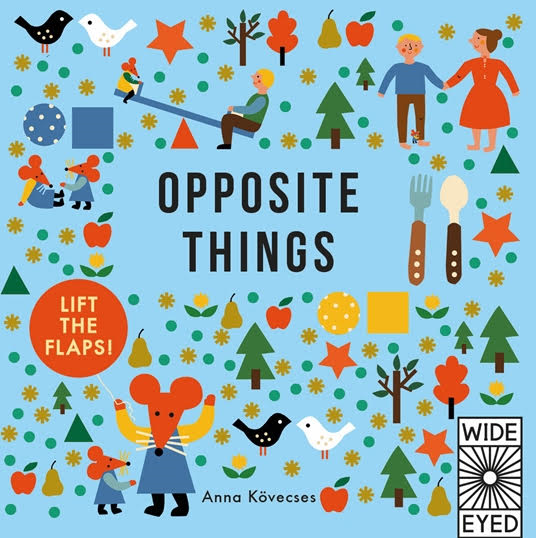 About Opposite Things
Learn your opposites with Little Mouse! This cute board book features a large lift-flap on every page, making learning about opposites easy and fun! With stylish retro-modern illustrations this is the perfect introduction to opposites for young children.
Our Thoughts
Little Mouse is back and this time we are being taught all about opposites. This is an area, in my own experience with my children, that I found the hardest to help my child learn about. We could talk about it and go over things like big vs small but when it came time for recall later, they had a tougher time with this subject.
This hardcover book (which is a must for young hands!), helps address this topic through imagery, repetitive words and fun. We learn about the opposite of wet, inside, happy and so much more as Little Mouse explores these areas. Children will have fun lifting the flap that accompanies each page which also helps them if they get stuck on a word.
The illustrations are bright, bold but simple. They have a geometric type feel to them that will help young children identify the objects (sun, house, mouth and so on) and helps to engage them in the story.
The book is geared to children aged two to five. It is part of a series of books about Little Mouse that includes Counting Things and One Thousand Things. This book (and the Little Mouse collection) would make a beautiful gift for a young child, baby shower or a special addition into your child's home library.
You can purchase a copy of this book on Amazon.
About the Author
Young, dynamic illustrator ANNA KOVECSES's work marries contemporary minimalism with an appealing retro-modern illustration style. Born in Hungary, she lives and works in Cyprus.
Disclosure: I received a copy of this book in order to facilitate this review. All opinions expressed are my own.