Port of No Return by Michelle Saftich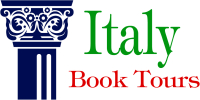 We enter into the lives of Italians during the Second World War and witness their daily struggle in Port of No Return.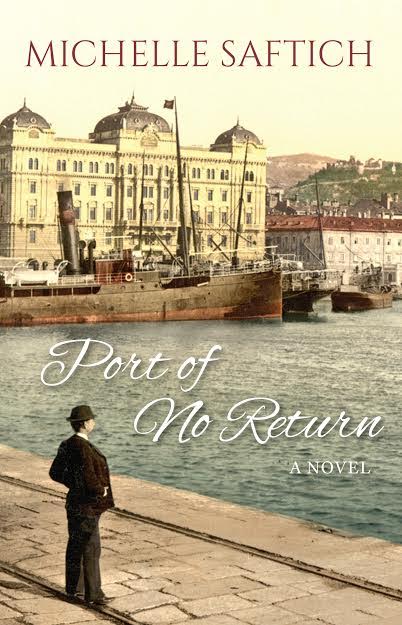 About Port of No Return
Contessa and Ettore Saforo awake to a normal day in war-stricken, occupied Italy. By the end of the day, their house is in ruins and they must seek shelter and protection wherever they can. But the turbulent politics of 1944 refuses to let them be.
As Tito and his Yugoslav Army threaten their German-held town of Fiume, Ettore finds himself running for his life, knowing that neither side is forgiving of those who have assisted the enemy. His wife and children must also flee the meagre life their town can offer, searching for a better life as displaced persons.
Ettore and Contessa's battle to find each other, and the struggle of their family and friends to rebuild their lives in the aftermath of a devastating war, provide a rich and varied account of Italian migration to Australia after World War II.
What can you do when you have nowhere left to call home? Port of No Return considers this question and more in a novel that is full of action, pain and laughter — a journey you will want to see through to the very end.
My Thoughts
What an incredible, heart breaking story Port of No Return tells. You cry, you smile and you sit in disbelief at the personal strength and perseverance these individuals had. I can't even begin to imagine all that they witnessed and all that they had to go through in order to just survive.
Our two main characters, Contessa and Ettore, have a good life in Italy. This is quickly torn apart when the war reaches their village and destroys all that they have worked for. They find shelter with friends but are quickly torn apart by allegiances. This causes the family to separate and leads them down a dangerous path. One that with every turn of the page brought new fears and trials, that as a reader leaves you on the edge of your seat. Life is a constant struggle for them. You find yourself crying, praying, hoping and smiling with them.
Port of No Return was like opening an intimate journal, a struggle for family, for love, for rebuilding their lives and the immense strength each of these individuals had. At the end, this could very well be so many people's life that we are reading. These citizens were displaced from their homes and forced to wait out immigration in camps, never knowing where or when they would find a home. It gives a sense of new respect and admiration for the generations that came before us and all that they struggled with to give their children freedom and a new life. I have since re-read this book several times, as well as borrowing it to a co-worker who also fell in love with the story.
You can purchase a copy of the book on Amazon, Barnes & Noble and Chapters.
Rating: 5/5
About the Author
Michelle Saftich is a first-time author who resides in Brisbane, Australia.  She holds a Bachelor of Business/Communications Degree, majoring in journalism, from the Queensland University of Technology (QUT).
For the past 20 years, she has worked in communications, including print journalism, sub-editing, communications management and media relations. She is married with two children.
The Giveaway!
My readers now have the chance to win their own copy of Port of No Return, enter via the Rafflecopter form below. Good luck.
Author Interview
What inspired the book?
My father was just a baby when his family had their house bombed and they lost everything during World War II. Their experiences in Italy's Fiume and as displaced people in Europe inspired my writings about this time period and part of the world.
How did you do research for your book?
I interviewed my father and his family's friends as well as reading online news articles, research papers, World War II refugee accounts and websites dedicated to Fiume and its history including those of Italian museums.
Your book is set in Fiume, Italy. Have you ever been there?
My family visited when I was a child of nine years. The city is now known as Rijeka, Croatia.
How long have you been writing?
I have wanted to be a writer since the age of six. I have always written stories and manuscripts in my free time. Working as a journalist, sub-editor and in public and media relations, I have come to learn many different writing styles. My debut novel took two years to research and write.
What is your next project?
I am writing a sequel to Port of No Return. I want to explore how the Italian family adapts to Australian culture after migration.
If you're a mom writer, how do you balance your time?
During most of the writing of Port of No Return, I was working two days a week as a sub-editor and raising two young, school-aged boys. So three days a week, I would do housework for one hour each morning then write until school pickup time, a total of 15 hours a week.
Favourite childhood holiday spot?
I have wonderful memories of beachside holidays on the Gold Coast, Queensland, Australia. In particular, we stayed at a holiday apartment fronting the ocean at Burleigh Heads. I still recall when I was twelve years old, making my father carry a heavy typewriter up to the holiday apartment, so I could write on the balcony, while gazing at the sea.
Disclosure: I received a copy of this book in order to facilitate this review. All opinions expressed are my own.