PJ Masks Debuts on Disney Junior!
The popular preschool superhero series PJ Masks is set to premiere Sunday with back-to-back new episodes this Sunday, February 7 at 11:05 a.m. ET/PT on Disney Junior Canada!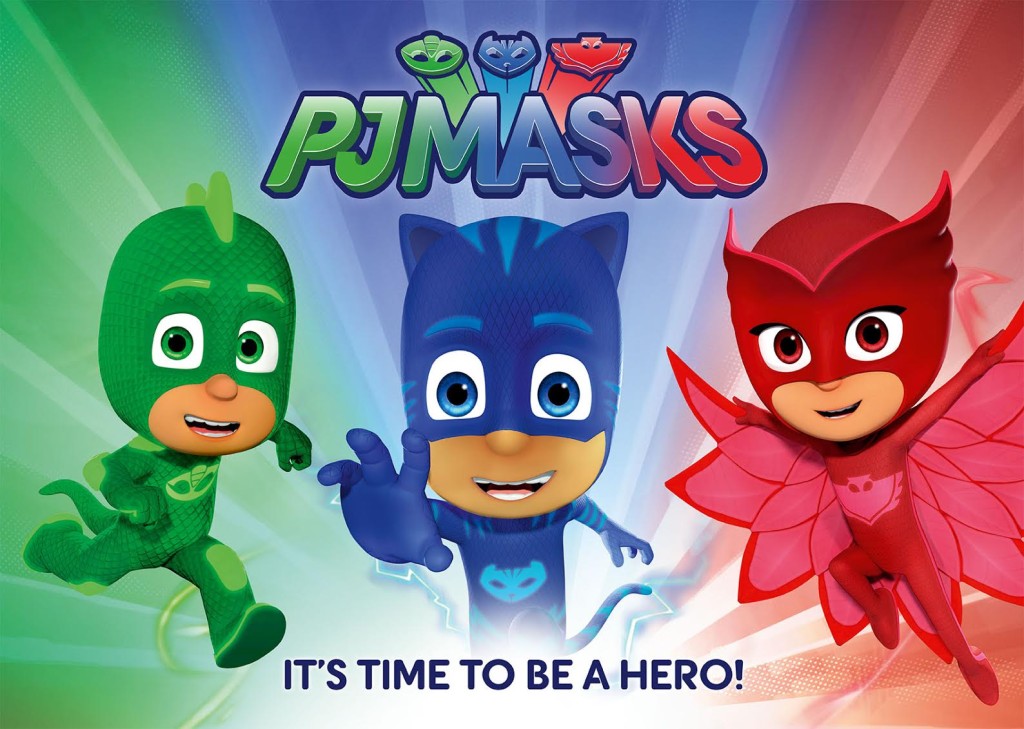 About PJ Masks
Based on French author Romuald Racioppo's imaginative picture book series "Les Pyjamasques," the new television series follows the thrilling night-time adventures of three 6-year-old friends, Connor, Amaya and Greg. These three friends transform into their dynamic superhero alter egos, Catboy, Owlette and Gekko, all when they put on their pyjamas at night and activate their animal amulets (every child's dream, right?!). Together, they embark on action-packed capers, solving mysteries and learning valuable lessons along the way.
PJ Masks is produced by eOne and Frog Box, in collaboration with the award-winning French animation studio TeamTO, and with Disney Junior in the U.S. and France 5.
You can learn more about PJ Masks on the Disney Junior Website.
PJ Masks Trailer
About Disney Junior
Disney Junior Canada (if you are not yet familiar with them!) is available in English to subscribers across Canada. Disney Junior brings the emotional connection generations of consumers have to Disney storytelling and Disney characters (HUGE Disney fan right here!), both classic and contemporary, to life on the screen and offers audiences magical, musical and heartfelt stories that incorporate learning and development themes designed for kids aged 2-7. For more information, please visit www.disneyjunior.ca and corusent.com.