Sharks and Other Deadly Ocean Creatures #DKWildLife
Get ready to dive right into a world of deadly ocean creatures in DK Canada's Sharks and Other Deadly Ocean Creatures!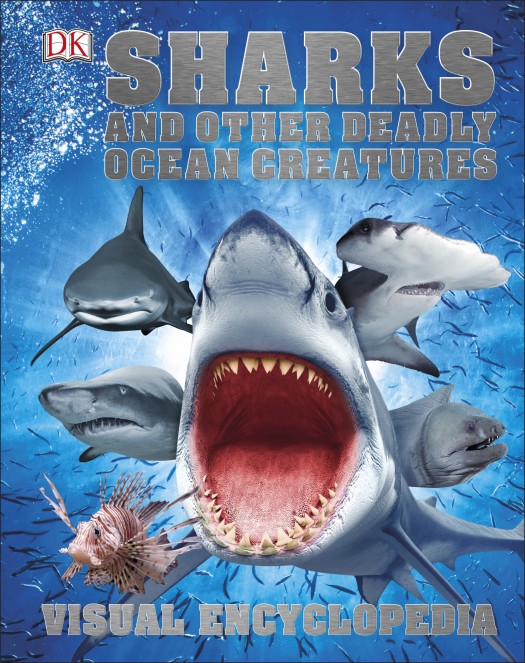 About Sharks and Other Deadly Ocean Creatures
Brought to life with cutting-edge CGI technology, more than 200 sharks and fierce fish are featured in highly visual profiles in this encyclopedia. From great white sharks to barracudas, children can explore the world's most dangerous waters with age-appropriate texts and photographs. Compare different ocean habitats, body sizes, tails, and more in the eight chapters that cover the different classifications of sharks, including bullhead sharks, ground sharks, and carpet sharks.
Find out why tiger sharksare called tiger sharks, discover how long frilled sharks' pregnancies last, and see why a hammerhead shark's head is shaped the way that it is. Learn which sharks live in salt water, which sharks live in fresh water, and which sharks can live in both!
Read amazing shark facts about anatomy, behavior, and habitats, and find key information at a glance with data boxes, facts, and figures laid out in DK's signature style.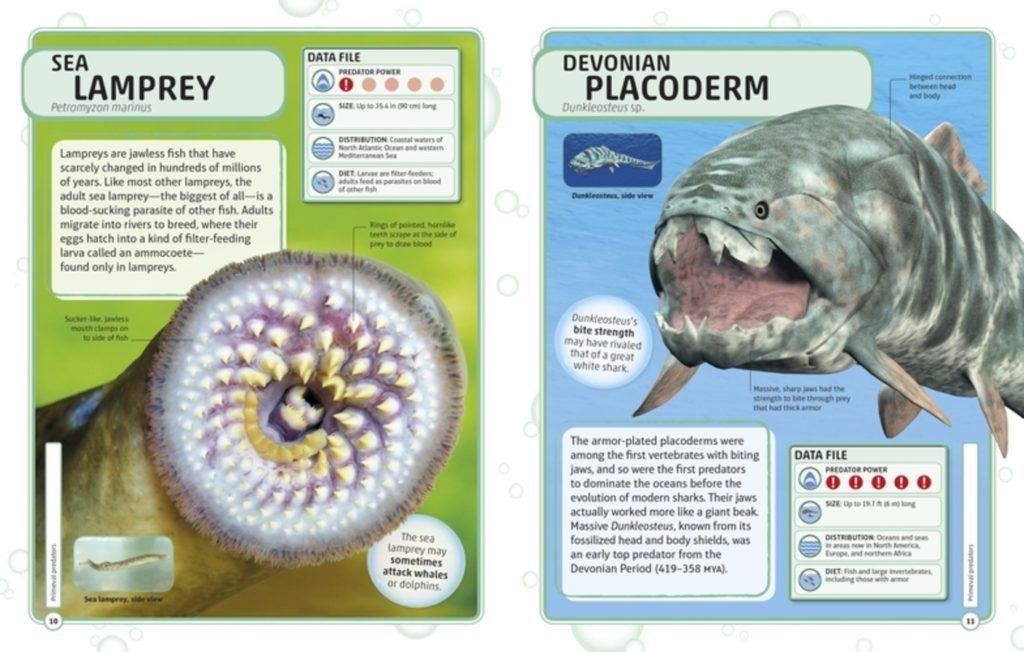 Our Thoughts
This is the perfect introduction for young children into the world of ocean creatures! It is hard covered and letter sized. It was one of the first books we opened up to start to read when we received them!
The pictures are large – some are even full size – which really grabs your child's attention and gets them excited to learn. This is so important for young readers as you really want to get them excited about learning and not lost in the words.
The book is divided up into coloured sections based on primeval predators, mud-rooting monsters, devils of the dark and killers between the tides. Fantastic groupings right? Our boys LOVED that! You learned everything from the famous Megalodon to the Vampire Squid to the Blind Shark. Each shark has about a paragraph dedicated to it as well as a quick data file that contains information such as predator power, size, diet and distribution.
This was a great book full of interesting information and facts that is well suited for all ages.
You can purchase a copy of this book on DK Canada.
Rating: 5/5
Disclosure: I received a copy of this book in order to facilitate this review. All opinions expressed are my own.