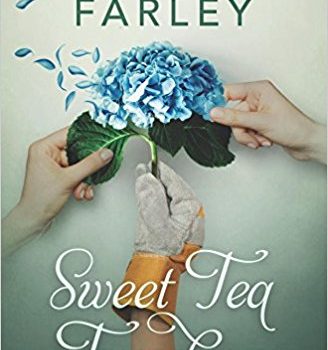 Three best friends met every Tuesday for twenty-six years. And then they stopped.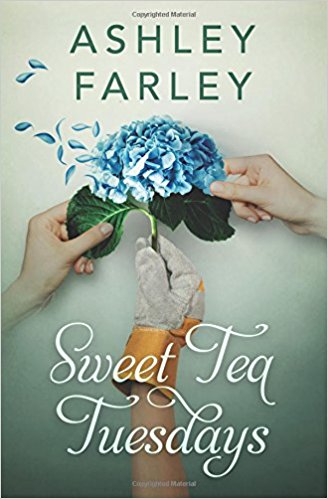 About Sweet Tea Tuesdays
Three best friends met every Tuesday for twenty-six years. And then they stopped. From the author of the bestselling Sweeney Sisters Series comes a novel of friendship, family, and hope. When new next-door neighbors Georgia, Midge, and Lula first assembled on Georgia's porch in Charleston for sweet tea, they couldn't have known their gathering was the beginning of a treasured tradition. For twenty-six years they have met on Tuesdays at four o'clock, watching the seasons change and their children grow up, supporting each other in good times and in bad. With their ambitions as different as their personalities, these best friends anticipate many more years of tea time. And then, one Tuesday, Georgia shares news that brings their long-standing social hour to an abrupt halt. And that's only the beginning as unraveling secrets threaten to alter their friendship forever.
My Thoughts
Wow – another incredible, incredible story from Ashley Farley. She had me laughing, crying and heart sore throughout this novel that I just couldn't stop reading (how could you want to miss a day in the lives of Georgia, Midge and Lula?!).
These three ladies were the best of friends but life has a way of pulling people apart slowly. As their life goals change, their special tea time is changed and this brings their friendship to a breaking point. Their friendship begins to spiral and you really begin to wonder if they can recover from this. As it spirals out of control, we are introduced to more to their past and we begin to uncover secrets from their present. Like any normal friends, they fight, they love, they forgive and sometimes they hold grudges!
It is at one shocking point where the three women are forced to wake up. This life changing event affects not just them but the people around them. This life event is a reminder to all of us to always be in the present, to forgive and to love.
Sweet Tea Tuesdays is an emotional, honest, loving story of the lives of three normal women that we can all relate to. It is a special reminder to live our lives to the fullest, to be honest, to give to others and to be happy in all that we do. It is a truly special book that you will always cherish.
You can purchase a copy of this book on Amazon.
Rating: 5/5
About the Author
Ashley Farley is the author of the bestselling series, the Sweeney Sisters Series. Ashley writes books about women for women. Her characters are mothers, daughters, sisters, and wives facing real-life issues. Her goal is to keep you turning the pages until the wee hours of the morning. If her story stays with you long after you've read the last word, then she's done her job. After her brother died in 1999 of an accidental overdose, she turned to writing as a way of releasing her pent-up emotions. She wrote SAVING BEN in honor of Neal, the boy she worshipped, the man she could not save. Ashley is a wife and mother of two college-aged children. She grew up in the salty marshes of South Carolina, but now lives in Richmond, Virginia, a city she loves for its history and traditions. Ashley loves to hear from her readers. Feel free to visit her on Facebook at https://www.facebook.com/ashleywfarley or twitter.com/ashleywfarley. Visit her website at http://www.ashleyfarley.net
Disclosure: I received a digital copy of this book in order to facilitate this review. All opinions expressed are my own.