The Day She Died Book Review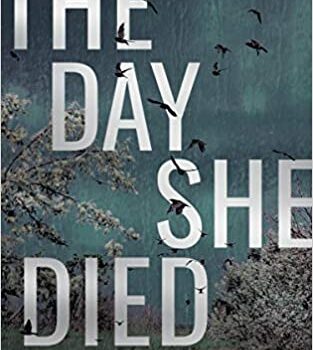 In The Day She Died, after a traumatic head injury, Eve questions every memory and motive in this mind-bending psychological thriller.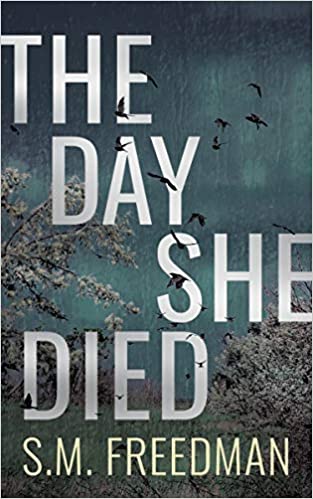 About The Day She Died
Eve Gold's birthdays are killers, and her twenty-seventh proves to be no different. But for the up-and-coming Vancouver artist, facing death isn't the real shock — it's what comes after.
Recovering from a near-fatal accident, Eve is determined to return to the life she's always wanted: a successful artistic career, marriage to the man who once broke her heart, and another chance at motherhood. But brain damage leaves her forgetful, confused, and tortured by repressed memories of a deeply troubled childhood, where her innocence was stolen one lie — and one suspicious death — at a time.
As the dark, twisted pages unfold, Eve must choose between clinging to the lies that helped her survive her childhood and unearthing the secrets she buried long ago.
My Thoughts
The novel, The Day She Died, moves between past and present following Eve and the dark path her life has taken and the twists and turns along the way.
Our story starts with Eve and a near-fatal accident, she must begin the slow recovery and the chance that she will never be the same again. We are brought back to her childhood, her teens and the present as we learn the difficult history that makes up her young life. She loses not only her best friend but her Mother – and as we learn, she is a suspect in these murders, which is almost unthinkable. Her Grandmother, Button, is her source of strength, happiness and love in all of her darkness. But even Button can see something is wrong after the accident, and how Eve is not quite the same. Most of these changes can be seen in her artwork, but many times it is evident in her actions, her personality changes and her demeanor.
This is the story of a young girl who trusted those older than her to keep her safe, protect and to love her. Instead, she is met with hostility, manipulation and abuse. Many times throughout the novel, you had the sense that something was not quite right in her relationships but you could not put your finger on it. When you learn the truth, it feels like the chair is pulled out from under you. You feel anger and hurt that someone can do this.
I really enjoyed reading this novel. At times, I did have to go back a few pages or to the start of the chapter to confirm what time period in her life we were in but I found that these glimpses at each stage of her life added to the story. It gives us just the right amount of information at just the right time to help her story along. I had to finish this story in one sitting, as it was such an unique plot that I had never read before.
You can purchase a copy of this book on Amazon.
Rating: 4/5
About the Author
S.M. Freedman is the author of The Faithful and Impact Winter. She studied at the American Academy of Dramatic Arts and worked as a private investigator on the not-so-mean streets of Vancouver, where she lives with her husband and two children.
Disclosure: I received a copy of this book in order to facilitate this review. All opinions expressed are my own.