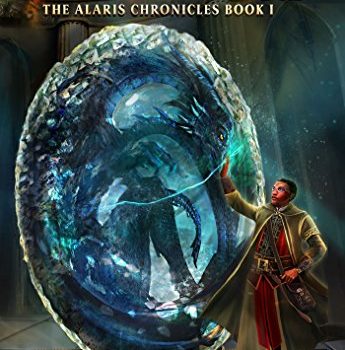 In The Dragon Orb, the fate of a kingdom rests on the shoulders of three young wizards who couldn't be more different.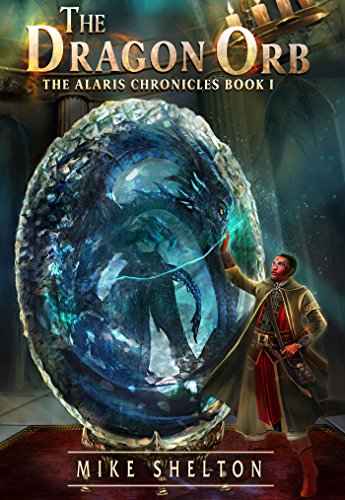 About The Dragon Orb
Bakari is a brilliant scholar wizard who's more at home in a library than a battlefield. Alli is a beautiful young battle wizard whose grace in battle is both enchanting and deadly. Roland is a counselor wizard with a seemingly limitless depth of untapped power — and the ego to match it.
As the magical barrier protecting the kingdom of Alaris from dangerous outsiders begins to fail, and a fomenting rebellion threatens to divide the country in a civil war, the three wizards are thrust into the middle of a power struggle.
When the barrier comes down, the truth comes out. Was everything they were taught about their kingdom based on a lie? Will they all choose to fight on the same side, or end up enemies in the battle over who should rule Alaris?
My Thoughts
The Dragon Orb is an exciting, magical adventure that both young adults and adults alike can fall in love with. Mike takes readers on an exciting adventure through the wizards world and the politics that divide the wizards and normal citizens. The plot is new, exciting and you never know what to expect next. Mike brings the story and characters to life and makes you feel as though you are a part of the story, that they are your friends, your enemies and it is your home at stake. This is one of my favourite parts about his writing and this story – you are drawn right into the story and become one with the novel.
All three main characters, Bakari, Alli and Roland are my favourites. These each bring a unique spin to the novel and have quirks that you just can't help but love. While friends (well competitive friends!) and wizards, they are each very different. It is their differences that make them special and it is only when they work together that they can protect their kingdom. While I initially fell in love with Roland's ego and joy of life, Roland emerges in my mind as an exceptional wizard, friend and warrior – quite the surprise!
The Dragon Orb is a definite must read with young adults (and adults who love well written fantasy novels!) – they will love the plot, characters and the battle for the kingdom. I can't wait to read the second installment in this series.
You can purchase a copy of this book on Amazon.
Rating: 5/5
About the Author
Mike has recently released the first book in a new YA/Teen fantasy series – The Alaris Chronicles, following his 2016 trilogy of The Cremelino Prophecy. Please join his mailing list at www.MichaelSheltonBooks.com to continue to get information on these stories and any future publications.
Mike was born in California and has lived in multiple states from the west coast to the east coast. He cannot remember a time when he wasn't reading a book. At school, home, on vacation, at work at lunch time, and yes even a few pages in the car (at times when he just couldn't put that great book down). Though he has read all sorts of genres he has always been drawn to fantasy. It is his way of escaping to a simpler time filled with magic, wonders and heroics of young men and women.
Other than reading, Mike has always enjoyed the outdoors. From the beaches in Southern California to the warm waters of North Carolina. From the waterfalls in the Northwest to the Rocky Mountains in Utah. Mike has appreciated the beauty that God provides for us. He also enjoys hiking, discovering nature, playing a little basketball or volleyball, and most recently disc golf. He has a lovely wife who has always supported him, and three beautiful children who have been the center of his life.
Mike began writing stories in elementary school and moved on to larger novels in his early adult years. He has worked in corporate finance for most of his career. That, along with spending time with his wonderful family and obligations at church has made it difficult to find the time to truly dedicate to writing. In the last few years as his children have become older he has returned to doing what he truly enjoys – writing!
Disclosure: I received a digital copy of this book in order to facilitate this review. All opinions expressed are my own.