The Nightjar's Promise Book Review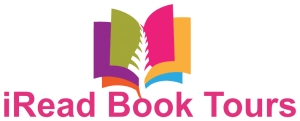 As they search for "The Nightjar's Promise" and the truth surrounding it, Carolina and the FIGs come face to face with evil that threatens to destroy not only their genius, but their very lives.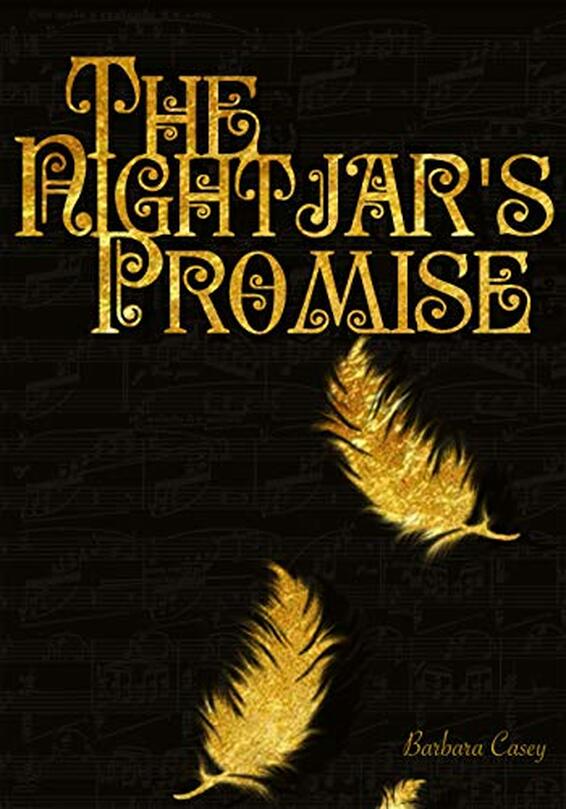 About The Nightjar's Promise
Jennifer Torres, one of the three FIGs (Females of Intellectual Genius) who is a genius in both music and art, is the last to leave the closed rehearsal for her upcoming performance over Thanksgiving break at Carnegie Hall when she hears something in the darkened Hall. Recognizing the tilt of the woman's head and the slight limp of the man as they hurry out an exit door, she realizes it is her parents who were supposedly killed in a terrible car accident when she was 15 years old. Devastated and feeling betrayed, she sends a text to Carolina and the other two FIGs—THURGOOD. It is the code word they all agreed to use if ever one of them got into trouble or something happened that was too difficult to handle. They would all meet back at Carolina's bungalow at Wood Rose Orphanage and Academy for Young Women to figure it out.
As soon as they receive the text, because of their genius, Dara starts thinking of words in ancient Hebrew, German, and Yiddish, while Mackenzie's visions of unique math formulae keep bringing up the date October 11, 1943. That is the date during World War II when the Nazis—the Kunstschutz—looted the paintings of targeted wealthy Jewish families and hid them away under Hitler's orders. And as Carolina waits for the FIGs to return to Wood Rose, she hears warnings from Lyuba, her gypsy mother, to watch for the nightjar, the ancient name for the whip-poor-will.
As they search for "The Nightjar's Promise" and the truth surrounding it, Carolina and the FIGs come face to face with evil that threatens to destroy not only their genius, but their very lives.
My Thoughts
I fell in love with this group of strong, intelligent young women. Each one has had a difficult past but instead of letting this define them, they embrace what makes them special and support each other through all of their ups and downs. Each of the young women carries a special gift – arts, language and math. Combining these skills with the guidance, connection and love from their teacher, Carolina, they can be unstoppable. They use these special gifts to help solve their past and the current mystery in the novel.
In this novel, Jennifer is presented with a huge mystery – what really happened in the deaths of her parents, could they possibly still be alive? And if so – how could they just leave her, did they not love her?? As she pulls from her own strengths and the strengths of her friends, terrible secrets unfold along with a plan to regain what was lost so many years ago. We are taken down a path of darkness and pain but along this path, we find glimmers of hope, strength and kindness.
This is an excellent short story for young adults and adults who like an interesting, suspenseful read. You can read the novel on its own but I would recommend reading the rest of the novels in this series. We are given enough of the history of each of the young girls and Carolina's family but to really gain a better understanding of their past, it is best to read each of their stories (bonus – you will not be disappointed). I loved the build up of the story and how we uncover Jennifer's family history and how this was connected to the looting of arts from World War II. I loved how their friendship, their unique skills and their strength is highlighted throughout the novel. While they are strong individually, they need each other in order to solve the mystery (a great reminder that we are always stronger together!). This is a novel that does not disappoint.
You can purchase a copy of this book on Amazon.
Rating: 4.5/5
About the Author
Originally from Carrollton, Illinois, author/agent/publisher Barbara Casey attended the University of North Carolina, N.C. State University, and N.C. Wesleyan College where she received a BA degree, summa cum laude, with a double major in English and history. In 1978 she left her position as Director of Public Relations and Vice President of Development at North Carolina Wesleyan College to write full time and develop her own manuscript evaluation and editorial service. In 1995 she established the Barbara Casey Agency and since that time has represented authors from the United States, Great Britain, Canada, and Japan. In 2014, she became a partner with Strategic Media Books, an independent nonfiction publisher of true crime, where she oversees acquisitions, day-to-day operations, and book production.
Ms. Casey has written over a dozen award-winning books of fiction and nonfiction for both young adults and adults. The awards include the National Association of University Women Literary Award, the Sir Walter Raleigh Literary Award, the Independent Publisher Book Award, the Dana Award for Outstanding Novel, the IP Best Book for Regional Fiction, among others. Two of her nonfiction books have been optioned for major films, one of which is under contract.
Her award-winning articles, short stories, and poetry for adults have appeared in both national and international publications including the North Carolina Christian Advocate Magazine, The New East Magazine, the Raleigh (N.C.) News and Observer, the Rocky Mount (N.C.) Sunday Telegram, Dog Fancy, ByLine, The Christian Record, Skirt! Magazine, and True Story. A thirty-minute television special which Ms. Casey wrote and coordinated was broadcast on WRAL, Channel 5, in Raleigh, North Carolina. She also received special recognition for her editorial work on the English translations of Albanian children's stories. Her award-winning science fiction short stories for adults are featured in The Cosmic Unicorn and CrossTime science fiction anthologies. Ms. Casey's essays and other works appear in The Chrysalis Reader, the international literary journal of the Swedenborg Foundation, 221 One-Minute Monologues from Literature (Smith and Kraus Publishers), and A Cup of Comfort (Adams Media Corporation).
Ms. Casey is a former director of BookFest of the Palm Beaches, Florida, where she served as guest author and panelist. She has served as judge for the Pathfinder Literary Awards in Palm Beach and Martin Counties, Florida, and was the Florida Regional Advisor for the Society of Children's Book Writers and Illustrators from 1991 through 2003. In 2018 Ms. Casey received the prestigious Albert Nelson Marquis Lifetime Achievement Award and Top Professional Award for her extensive experience and notable accomplishments in the field of publishing and other areas. She makes her home on the top of a mountain in northwest Georgia with her husband and three cats who adopted her, Homer, Reese, and Earl Gray – Reese's best friend.
You can connect with her on her website, and Facebook.
The Giveaway
a Rafflecopter giveaway
Disclosure: I received a digital copy of this book in order to facilitate this review. All opinions expressed are my own.