Three Paws' New Family Book Review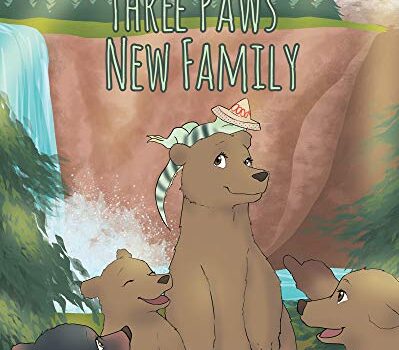 The adventures of Boots, the grizzly bear cub, continues as he befriends a black bear named Sockeye and her Mexican brother, Pepe, the iguana.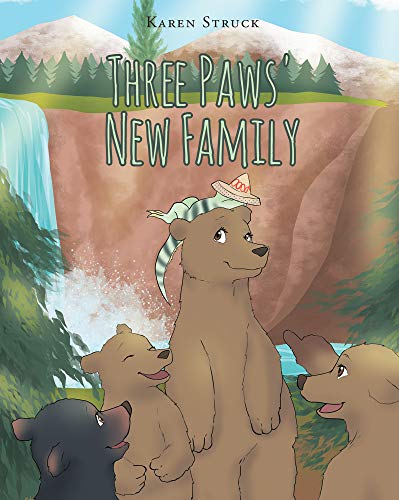 About Three Paws' New Family
Sockeye has lost her mother and is not old enough to live on her own. Her prayers are answered when she meets little Pepe. He escaped his human family's home in Ketchikan to explore the beautiful Alaskan wilderness but lost his way back home. A lonely bear cub and a lost iguana become a "family" relying on each other for companionship, friendship, and survival skills.
What does a bond of friendship and family have in common? You always know who will be there for you when you need them most.
When Boots, the three-pawed bear cub, comes face-to-face with the open jaws of a hungry lion, he is left to wonder who will help him.
If he survives this attack, how will he defend himself in the future with only three paws? The answer may be waiting for him high above in the mighty Sitka spruce, the official state tree of Alaska.
Our Thoughts
In book two of this beautiful series, we revisit Alaska and Boots' family. Boots is an unique grizzly bear cub – he had injured one of his paws and was now known as the three-pawed cub. Boots never lets this injury stop him from being just like other cubs, he is resilient and brave – always believing in himself and his own strength.
In this story, his sister hurts herself and Boots sets off to find pine needles to help heal her injury. He sets off and soon encounters danger! To the rescue is an unlikely pair, a bear and iguana. Both of these animals have had their own difficult pasts but have adopted each other as family and take care of eachother.
The trio find more than just friendship in each other, they find a new family and home through their brave adventures. They not only save the day but they find hope and happiness. This is a beautiful story from start to finish, with incredible characters. The characters are full of adventure, strength, compassion and a great example for young children. The book has important lessons for children told in a way that they can understand. The illustrations are lovely and soft, which suits the tone of the book. A lovely story from start to finish.
You can purchase a copy of this book on Amazon.
About the Author
Karen Struck discovered the joy of children's literature as she read to her daughter before bed each night. She decided to take writing courses through the Institute of Children's Literature after being inspired by the Harry Potter book series.
It was after an Alaskan cruise with her family that she had the idea to create a hopeful story about the majestic wildlife she'd seen there. So, for one of her writing assignments at the ICL, she did, and Three Paws was born!
She wrote the Three Paws children's book series to inspire children to be brave and believe in themselves despite challenges they may face.
Outside of being a children's book author, Karen is a registered nurse and works in the aesthetic industry. She works with her husband, Steve, a plastic surgeon in Atherton, CA and they live in Los Gatos, California. She has a daughter, Rachel, and two stepchildren, Danni and Evan Struck.
Disclosure: I received a copy of this book in order to facilitate this review. All opinions expressed are my own.