A Day in the Life of Marlon Bundo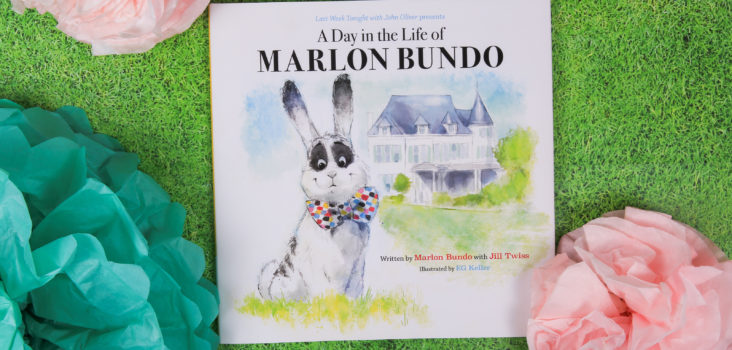 A Day in the Life of Marlon Bundo is a children's picture book that imagines the story of Marlon Bundo, the Bunny of the United States (BOTUS), who meets the bunny of his dreams.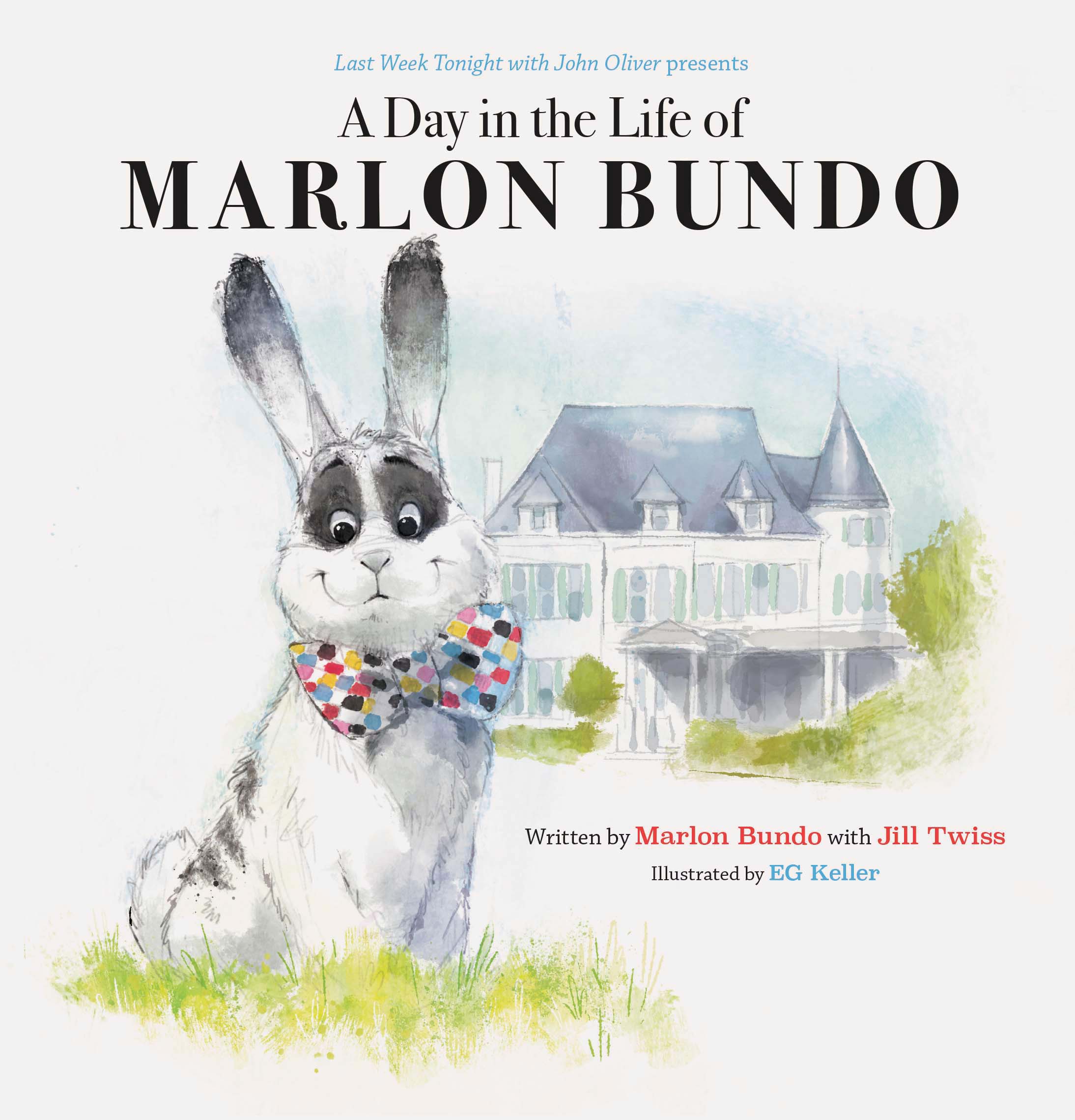 About A Day in the Life of Marlon Bundo
A Day in the Life of Marlon Bundo is a children's picture book that imagines the story of Marlon Bundo, the Bunny of the United States (BOTUS), who meets the bunny of his dreams. Published by Chronicle Books in collaboration with the hit HBO show Last Week Tonight with John Oliver, the book is being released, coincidentally, the day before Marlon Bundo's A Day in the Life of the Vice President, a different picture book written by Charlotte Pence, the Vice President's daughter, and illustrated by his wife, Karen Pence.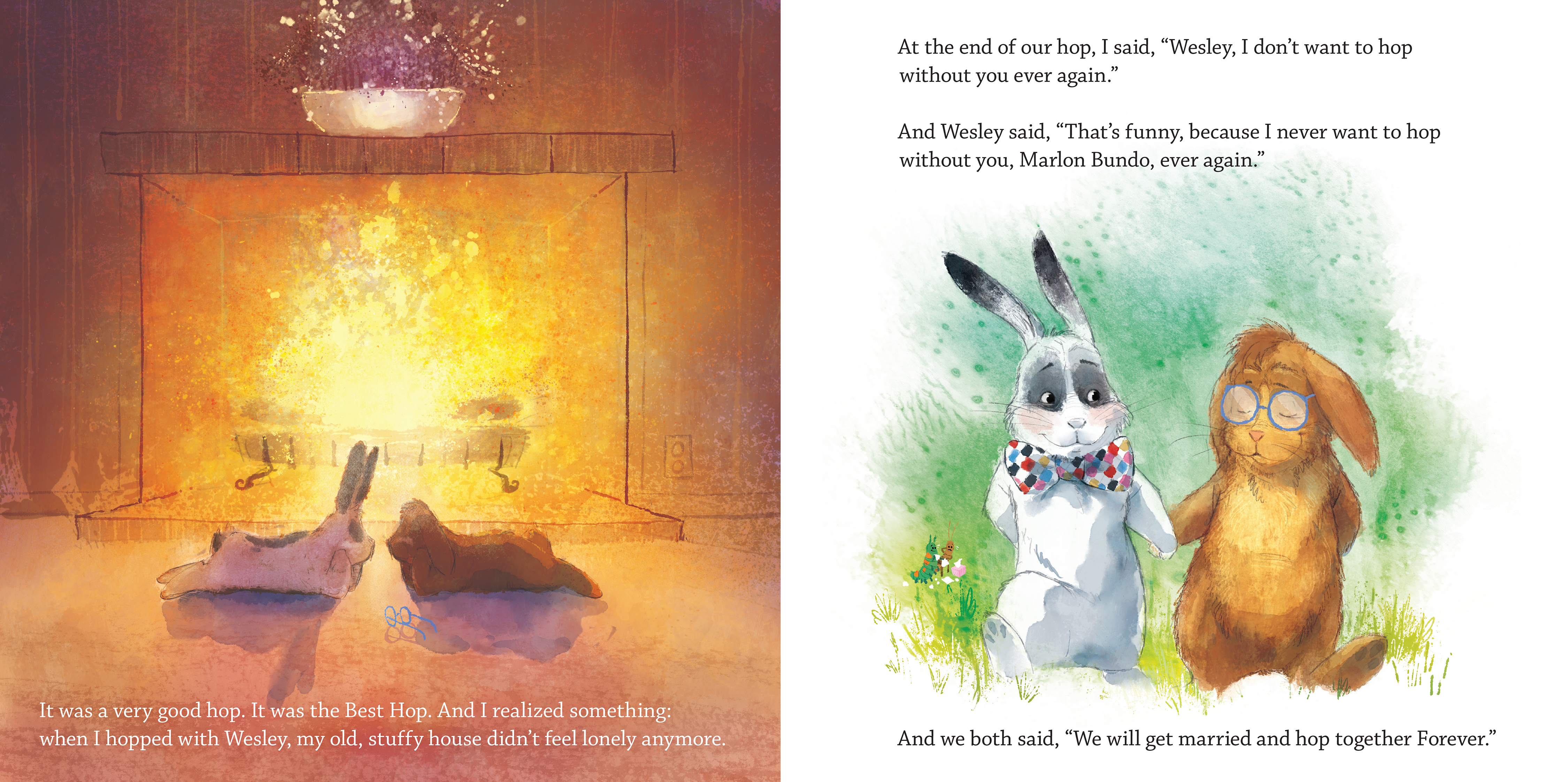 Instead of following around the Vice President, A Day in the Life of Marlon Bundo follows a day in the life of the BOTUS, as he falls in love with another bunny, Wesley. The two decide to wed, only to be told by the Stink Bug in charge that same-sex marriage is not allowed. When Marlon, Wesley, and their supportive animal community realize that they can choose who is in charge of their society, they vote out the Stink Bug and the couple is married surrounded by their friends.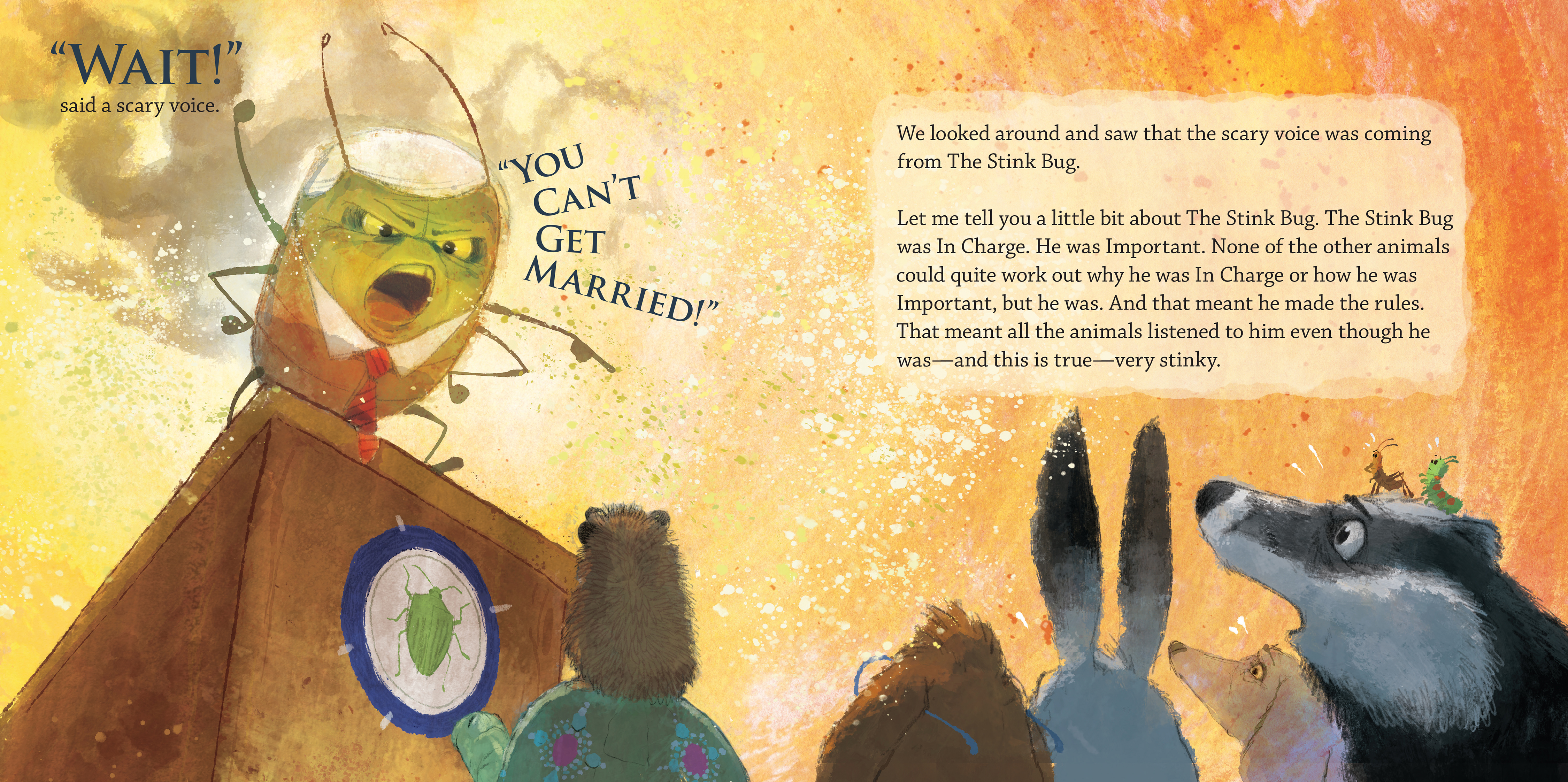 With its message of tolerance and advocacy this children's picture book beautifully explores issues of marriage equality and democracy. John Oliver is donating all proceeds to two charities: https://www.thetrevorproject.org/ and https://www.aidsunited.org/.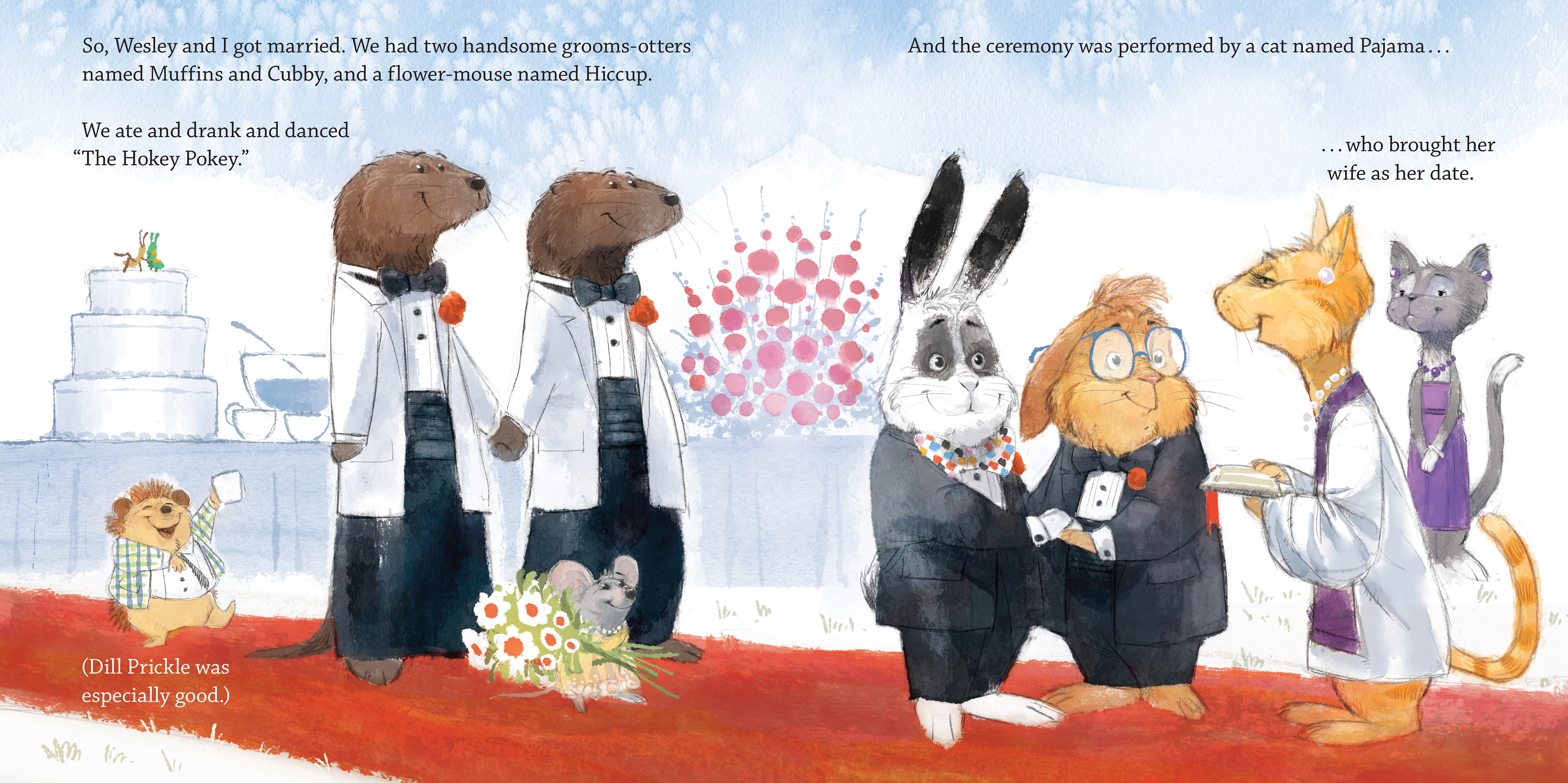 My Thoughts
Our differences are what makes us special. I have spent so much time encouraging my children  to embrace their differences and to respect others for who they are. Sometimes I find it difficult to understand that we have come so far but yet we have not when people still do not accept others based on gender, sexual preference and the colour of their skin.
This heart warming and beautifully written book is a special celebration of love – the love between two male bunnies. As Marlon puts it, his husband to be makes his heart warm and fills his lonely life and he can't imagine life without him in it. His husband to be feels the same. They can't imagine a life without each other and that is why they want to get married.
Isn't this the love that we hope our children find? Someone who makes them happy, loves them with all their heart and respects them as a person? I can only pray that my children find such happiness whether it be with a male or a female. It is disheartening that people can be cruel enough to think that some individuals don't deserve this happiness in marriage because they want to marry a member of the same-sex. This is what this wonderfully written book addresses in a positive, humourous manner.
Marlon knows its okay to be different but the leader of the group of animals refuses to honour his wishes to marry another boy bunny. The Stinkbug (the leader) states that boy bunnies do not marry boy bunnies and he will not allow this to happen. All of the other animals are left confused – they all do things differently so why isn't this okay? The animals come together to vote the Stinkbug out and celebrate the union of two bunnies who love each other regardless of their gender.
This is a special book that is beautifully illustrated with an important message for youth and adults alike – that we are all special and worthy of love. That differences should be celebrated and encouraged and that we should embrace these differences. I loved reading this book not only by myself but with my children.
It was a breath of fresh air in a world that can sometimes be difficult to understand. It hits very close to home when we look around us and the lack of acceptance for same sex marriages that we see happening now. This book is released a day before Pence's daughters book was to be released and while they are both focused on the life of Marlon Bundo, this book is all about acceptance and love – something that this world needs a lot more of right now. All profits from this book will be going to two charities: The Trevor Project and AIDS United.
You can purchase a copy of this book on Indigo and Amazon.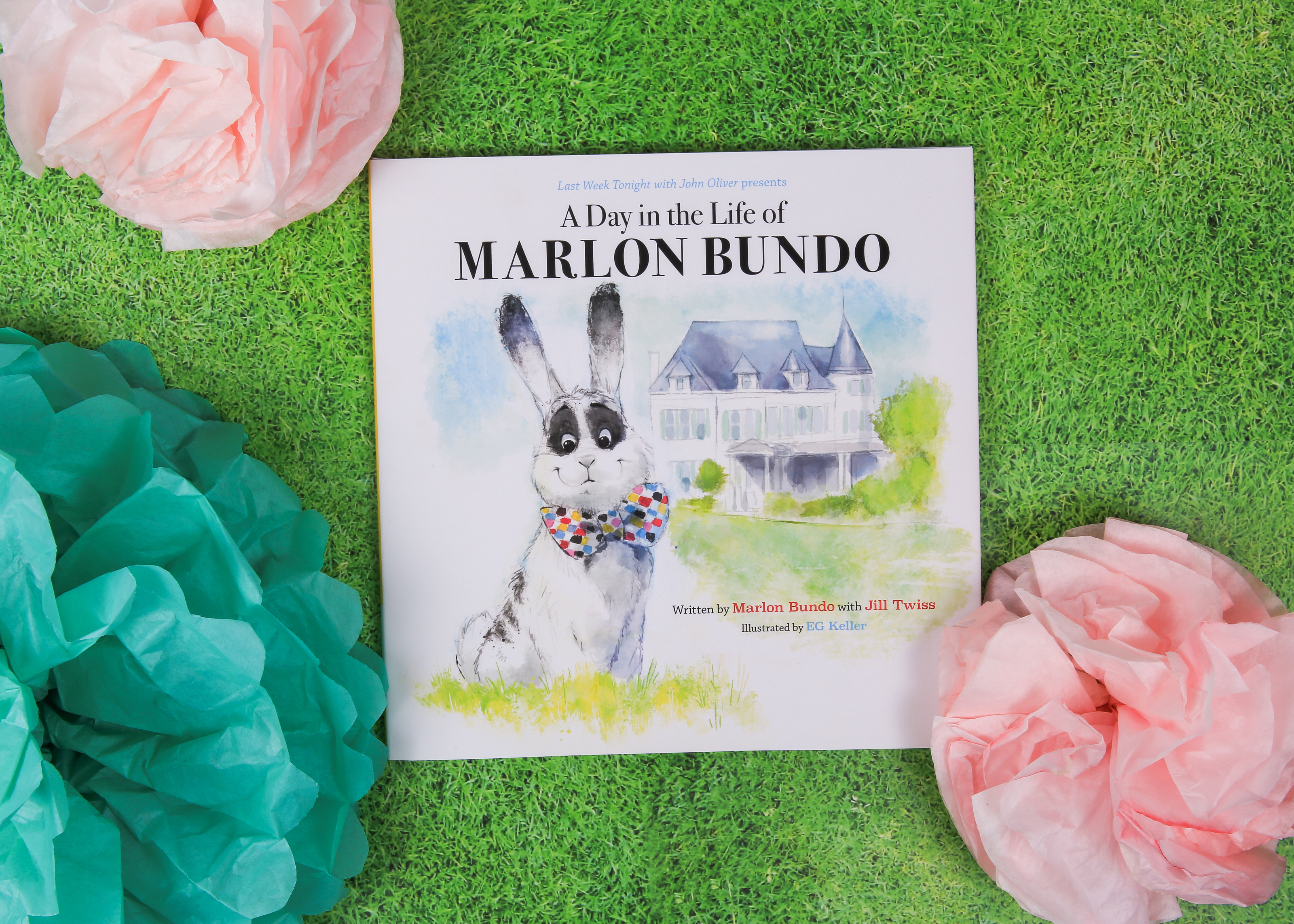 About the Author
MARLON BUNDO is a very fun bunny who recently relocated to Washington, D.C. from his home in Indiana. He enjoys hopping through the garden, eating all his vegetables, and hula-hooping.
Book Video
Disclosure: I received digital copies to facilitate this review. All opinions expressed are my own.