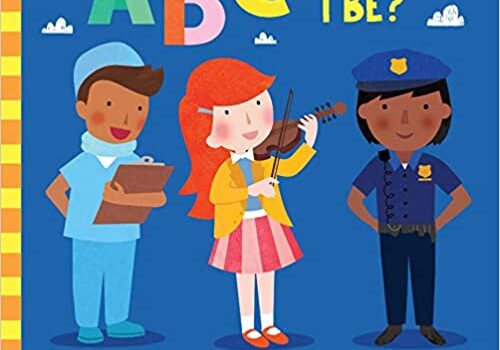 ABC What Can I Be? presents a wonderful world full of career possibilities—from Astronomer to Zoo Keeper and everything in between. Representing kids of all kinds, this book shows that there are no limits to what a kid can pursue.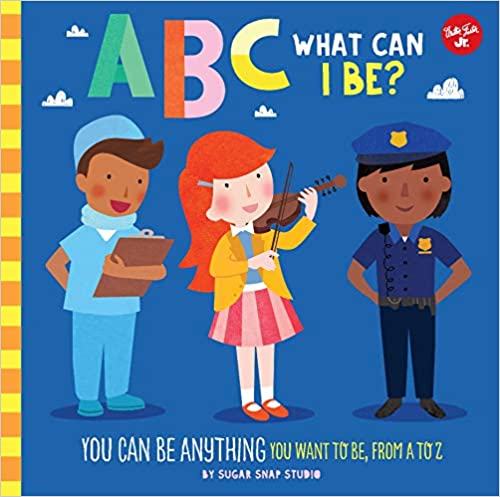 About ABC What Can I Be?
Whether they are fascinated by animals, trains, flowers, teaching, or more, kids can grow up to be whatever they want! ABC What Can I Be? presents an alphabet full of exciting, thoughtful, and wonderful things that children can do.
Pairing a career with each letter of the alphabet, ABC What Can I Be? features colorful illustrations and careers to get kids thinking about all the possibilities for their future. Each page introduces a letter of the alphabet with bright artwork and highlights a career that is fun, challenging, and makes a big impact in its own way. The twenty six careers— including Dentist, Floral Designer, Meteorologist, Robotics Engineer, Train Conductor, and Wildlife Conservationist—are just some of the things that a kid can become! A fun read for the whole family, ABC What Can I Be? is not only perfect for teaching toddlers their ABCs, but also for encouraging them to consider all the careers that they can be when they grow up.
Our Thoughts
ABC What Can I Be? is a beautiful, hard cover book for young children that both inspires and educates.
I loved the bright, bold illustrations paired with amazing career choices (EMT, quantitative analyst, youth director and so much more). We learned about so many inspiring careers in this creative book – I never would have thought about a user experience designer career to encourage for a child. You will enjoy exploring these new careers and even adding in your own ideas. We made a challenge for ourselves to add two new careers for each letter (we did have to google it sometimes). We also loved how the book breaks down gender and social stereotypes – young children regardless of their gender or culture will find themselves in this inclusive book. The book encourages you to find yourself in any role and reminds you that you can truly be whatever you set your mind to.
ABC What Can I Be? is a must have book for children of young ages – it is engaging with its bold, bright illustrations, inclusive and inspiring. We had a fantastic time reading the book aloud and even added in some of our own ideas.
You can purchase a copy of this book on Amazon.
About the Author
Sugar Snap Studio is led by Jessie Ford, an English illustrator whose colorful view of the world has been brightening people's lives for the last decade. Her graphic shapes, bold color palette, hand-drawn typography, and textured layers create a handmade effect that has been commissioned by clients such as Harry N. Abrams, Rodale Kids, Volkswagen, Samsonite, The Wall Street Journal, The Guardian, Unilever, and Westin Hotels. Her books include ABC: What Can She Be?, ABC: What Can He Be?, and ABC: What Can I Be?
Jessie Ford is the illustrator behind Sugar Snap Studio. She lives on the south coast in Hove, England. Visit her online at sugarsnapstudio.co.uk.
Disclosure: I received a copy of this book in order to facilitate this review. All opinions expressed are my own.