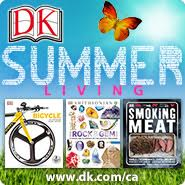 Summer is just about here, we are finally getting warmer weather and the May long weekend has just passed by. Now what does this typically bring? If you are like our family it means lots of time spent outdoors, cooking on the grill and get togethers with friends. But sometimes you need to spice things up on the grill to keep it fresh and unique. If you are looking for new unique foods to cook on the grill, then Grilled Pizzas and Piadinas is for you. This book is full of recipes, ideas, suggestions and more just in time for the outdoor summer season.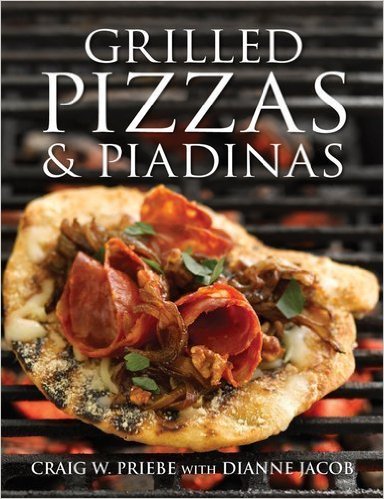 About Grilled Pizzas and Piadinas
Chef Craig Priebe's culinary creativity comes to life through his innovative Italian dishes. Focusing on his award-winning pizzas and piadinas, he uses a variety of ingredient combinations to deliver delectable meals right into the home cook's kitchen.
Mouth-watering recipes for grilled pizza with meat, chicken, seafood, and vegetables comprise the first part of this book, followed by chapters on crispy grilled piadinas, fresh salads, and grilled desserts. A typical recipe of Priebe's calls for smoky, thin, and crispy crusts and vibrant combinations of toppings such as grilled figs, Gorgonzola, and prosciutto.
Through quick and easy instructions for 75 recipes, full-color photographs, step-by-step techniques, and party menus, a beginner cook or a seasoned chef will be inspired to fire up the grill.
My Thoughts
We love grilling in the summer months, especially when you combine this with family and the pool. Out of habit sometimes the foods we grill can be routine and the same over and over. Sometimes I blame my husbands love of steak and chicken (he literally can eat this every day) but other times its just a lack of knowing what I can cook on the grill and not being adventurous enough to try new things.
Grilled Pizzas and Piadinas takes the guess work out of the way for you. The book contains 187 pages of party planning advice, recipes and all the gadgets you will need to become the boss of the grill. They spend about eight pages going over grills, grill care and maintenance, indoor grills, basic grilling tools and kitchen tools that you will need to make your pizzas. They also give advice on their preferred tools and even how to properly measures pantry items.
The recipes start with a basic grilled pizza dough with an alternative for a thicker crust variation that will be the base for every recipe that follows. Step by step instructions help guide you through the process of making the dough, which isn't as easy as it sounds. I have made pizza dough a couple of times and sometimes it can come out too doughy or just not quite tasting right. This recipe makes a delicious pizza crust that your whole family will love.
The book also teaches you how to cook a pizza on a grill, which may seem obvious but honestly it wasn't until I read this. They gave tips on how to figure out if your grill is too hot and what to do to avoid this. I have scorched pita breads on the grill in the past so it is helpful to know where and what to do if this happens.
The recipes are divided in sections by pizzas with meat/chicken/seafood/vegetables, piadinas, salads and desserts. Each recipe is easy to follow with simple instructions, ingredient list and with an introduction to the individual recipe with large, bold photographs following each recipe. My personal favourite recipe? The Verduran – mixed vegetables with olives and basil, yum yum!
If you are looking for new, fresh and exciting recipes to impress your guests – this book is the perfect recipe book for you. You will find plenty of new healthy ideas to suit a variety of dietary needs. You can purchase a copy of this book on Amazon.
Rating: 5/5
Disclosure: I received a copy of this book in order to facilitate this review. All opinions expressed are my own.