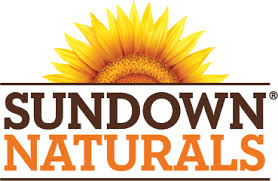 Living a healthy lifestyle has always been important to me, much more so after having children! After I gave birth to my children I realized that I had to be healthier, not only for myself, but for them too. I had their future to think about. Where would they be without Mom or Dad? But what was a healthy lifestyle and how did I achieve that?
About a year and a half after having my second son, I began feeling tired all the time, my hair was thinning out, and I was just not myself—I knew that something was wrong. While I do deal with depression, I knew that this was above and beyond my normal range of symptoms and that it was important to see my family doctor. After a series of tests, we discovered that I was dealing with a malabsorption issue in my small intestines which was causing me to be deficient in several key vitamins, including Vitamin D, Iron, and B12.
This was a whole new learning curve for me; I had studied various courses during my university years on nutrition and the body, but I was not prepared on how to deal with my vitamin deficiencies and malabsorption. Working with a dietician, we came up with a few great ideas:
Nourish your body with nutrient rich, organic, and (if possible) local food (or even grow your own—gardening is a great stress reliever). We get many of the good things our body need from what we eat, so make every bite count. I know this can be easier said than done as parents. I can't tell you how many times my meal has consisted of my kids leftovers!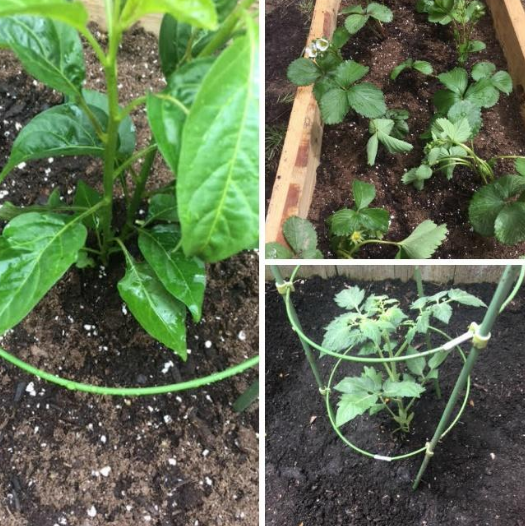 Get enough exercise—plan it out! If it's not in my agenda then I tend to ignore that it should be leg day, so having a commitment on a calendar is crucial for me.
Get the right amount of sleep. I know you are probably laughing right now—trust me, a part of me gets it—but getting enough sleep really is important. It will help your body recover and leave you feeling refreshed.
Many times, this is not enough.
Let's face it—life gets in the way and we can eat improperly at times. We put the focus on our children instead of us and we definitely don't get the required amount of sleep and nutrients. For myself (and many others), we have to supplement with vitamins and minerals in order for our body to absorb and get what it needs in order to work at top form. A daily regime of vitamins that includes multi-vitamin, iron, B12, Vitamin D, Calcium, and Biotin (I added this in when my hair started to fall out!) was worked out with my dietician, and my blood work is ordered and monitored twice a year to ensure my current schedule is working. Sticking to a healthy, nutrient rich diet is tough because, to be honest, it can be hard to meal plan for the week when you have so much on the go and need to supplement to ensure you're getting enough.
But how do you choose the right type of vitamin when there are so many different brands?
When I purchase a vitamin, the brand has to meet these must haves:
Non-GMO
Gluten free
Free of artificial flavours, colours, and preservatives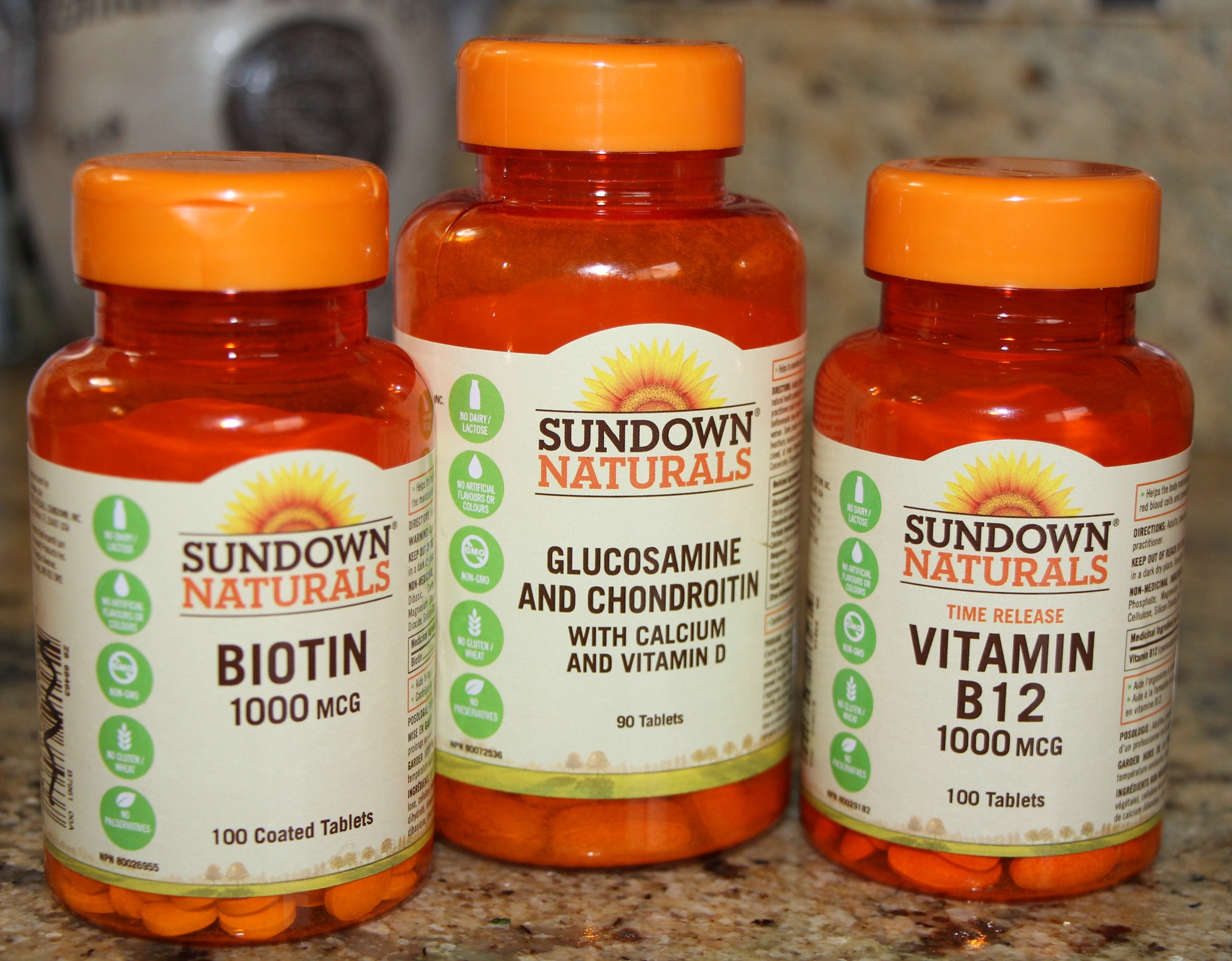 Sundown Naturals® is built upon the philosophy to deliver 100% goodness, 100% of the time. They sell a range of vitamins to cover your health care needs—from heart health to immune health to energy support. The best part about Sundown Naturals® is that they are 100% GMO free, gluten and dairy free, and free from artificial flavours, colours, and preservatives. They are also the first broad line vitamin brand to be available at your local pharmacy that is 100% Non-GMO.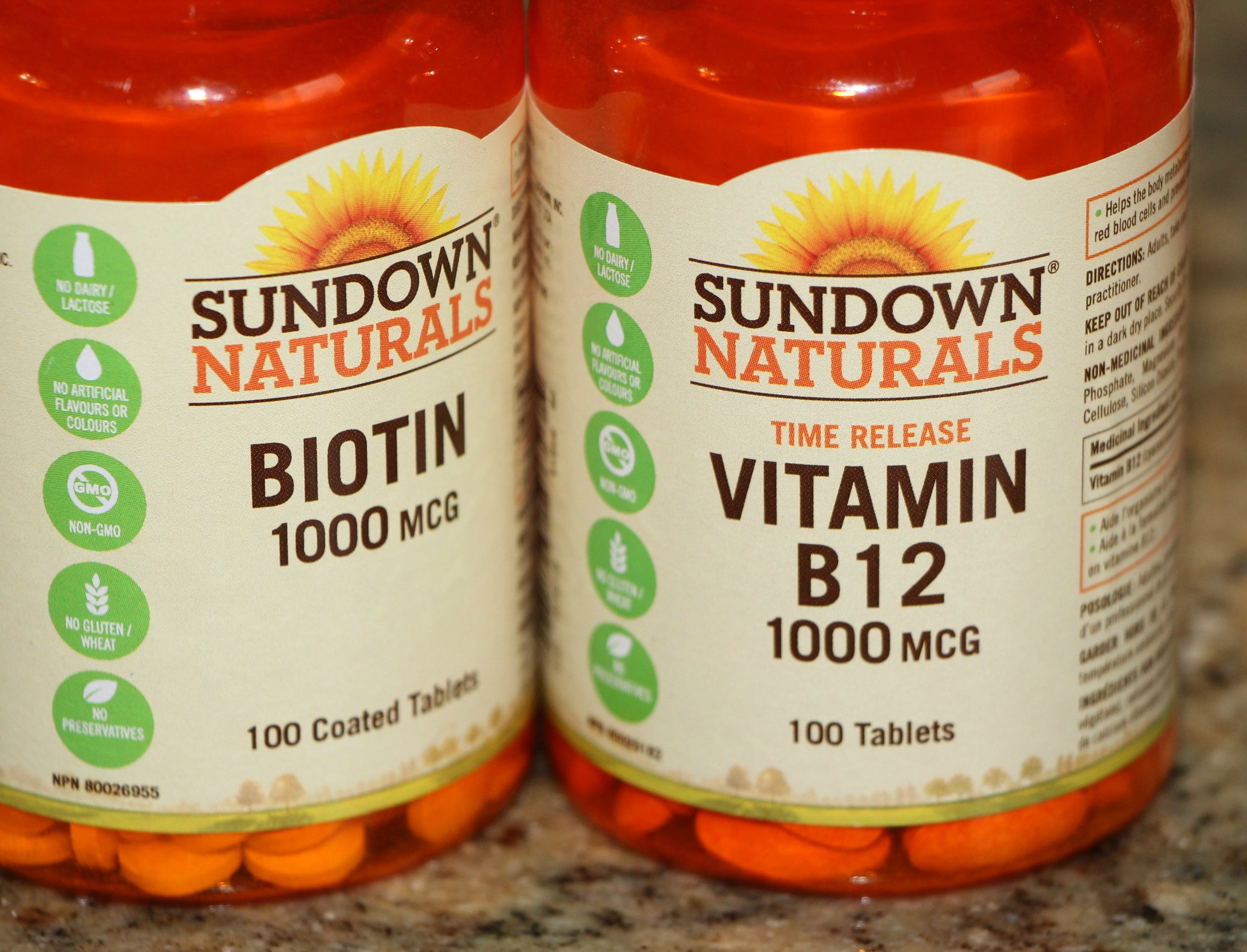 With my health conditions, I want and need to ensure that the vitamins I am taking in are high quality and the easiest to absorb for my body. I am confident that each time I take a Sundown Naturals® vitamin, I am taking in the very best to help fuel my body to perform at its best. I am getting all the good stuff without any of the bad stuff. Knowing that I am helping to fuel my body with high quality vitamins to keep it running at its best leaves me feeling confident and at my best.
What is the most important feature you look for when purchasing vitamins and minerals?
Make sure to follow Sundown Naturals® on Facebook to keep up to date with all the latest information, news and more.
Disclosure: This post has been sponsored by Sundown Naturals®. All opinions expressed are my own.