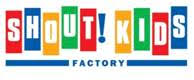 Napping Princess is a film that shows that following your dreams is sometimes the best way to discover your past.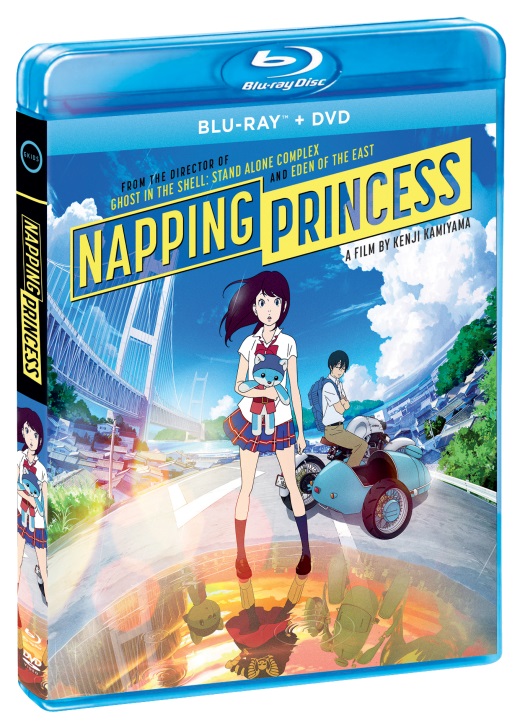 About Napping Princess
From visionary director Kenji Kamiyama (Ghost in the Shell: Stand Alone Complex and Eden of the East) comes a sci-fi fantasy that weaves together the rapidly evolving technology of today's world with the fantastic imagination of the next generation. The Napping Princess was nominated for Best Animated Feature – Independent, at this year's Annie Awards.
The year is 2020, three days before the opening of the Tokyo Olympics. While she should be studying for her exams, Kokone Morikawa often dozes off, entering a dream-world called Heartland that is full of fantastic motorized contraptions. But when her father, a talented but mysterious mechanic, is kidnapped for stealing technology from a powerful corporation, it is up to Kokone and her childhood friend Morio to save him.
Together they realize that Kokone's dream-world holds the answers to the mystery behind the stolen technology, uncovering a trail of clues to her father's disappearance and ultimately a surprising revelation about Kokone's family.
Bonus Features:
Interview with Kenji Kamiyama
Special Interview with Cast
Intro at Japanese Release
Okayama Scenery
Special TV Program
Trailers and TV Spots
My Thoughts
I couldn't wait to pop this DVD in as I fell in love with the cover image. I was (and still am) a huge fan of the Sailor Moon series and something about the cover brought back such great memories! This film is set in Japan in the future where technology is beyond what we could currently imagine.
Kokone is your typical teen, she has strong beliefs, a bit cheeky at times, loves to dream and has a tendency to drift off to sleep at the worst of times (which almost seems to be a joke between her and her friends) and enters her own magical dream world (which at first I thought was real!). Like many films similar to this genre, she also does a lot more than your typical teen would – she cooks for her Father (she almost seems to run the house!) and when her Father disappears she takes matters into her own hands. Along with her best friend, they set off with a stolen tablet, bike and begin on the journey to find her Father and to discover why he was taken in the first place.
I love the animation, it suited the film and plot. You can't help but fall in love with Kokone. She has a huge heart and while her Father may drive her crazy at times, she would do anything to help him.
The film was roughly of two hours. I loved the theme of believing in yourself and chasing your dreams and never allowing the past to define the future.
The Napping Princess can be purchased on Amazon and Shout! Factory.
The Giveaway!
Disclosure: I received a copy of this DVD in order to facilitate this review. All opinions expressed are my own.