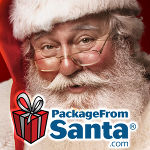 The holidays are a special time for children – it is full of magic and mystery and I want my kids to hold on to this belief and magic for as long as possible.
Santa is that figure that you can't help but love. He is the symbol of joy, kindness, giving and receiving. Every child deserves to believe in Santa and feel his magical spirit this time of year.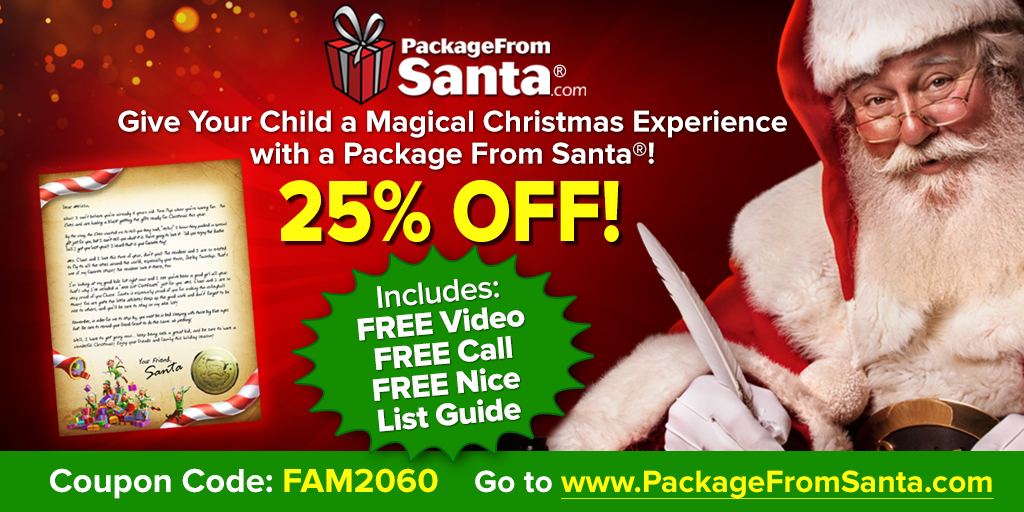 Package from Santa is a service that helps you celebrate the magic of Christmas and brings a personalized message just from Santa to your door. Parents can choose from three different packages on the website all of which contain a personalized letter that you can choose from.  You can choose from either the Gold, Silver or Platinum package based on your own individual needs. For a limited time, each package also includes a personalized video, phone call and four printable nice list guides.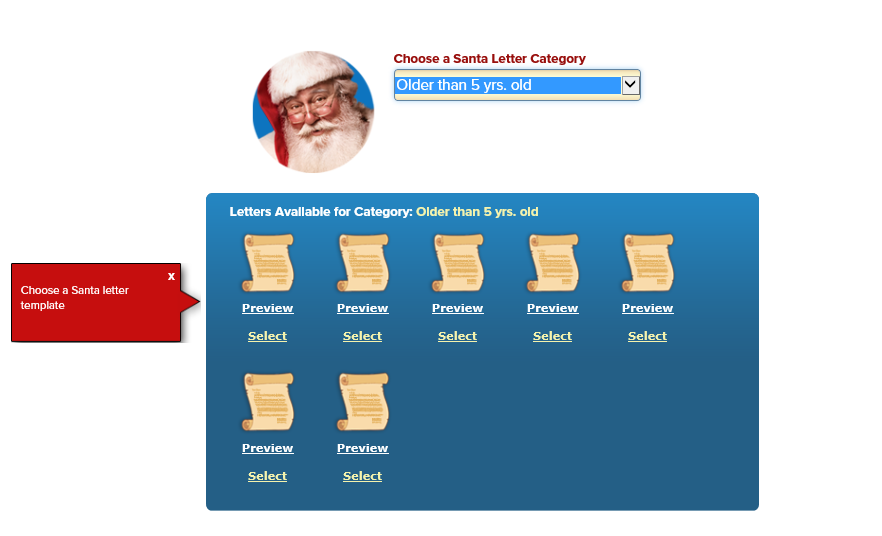 We ordered the Silver Package which also includes a personalized nice list certificate, a personalized flight plan and photo of the big man. The website was easy to navigate and the first part of the order process was selecting our son's letter. You have several template categories to choose from – we decided to go with the older than five years old category and found one that would suit our son the best.

After we personalized the letter and certificate, we created a flight plan! I have to admit this was really cool and this is one of our favourite things to talk about on Christmas Eve, where Santa is and when will he finally be at our home. I was even able to upload a picture of our son's face to the flight plan (I can't wait to see his face when he sees that).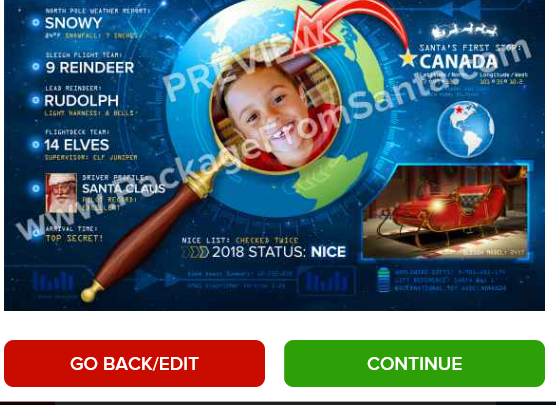 The entire process was simple and quick which this Mom loves! I placed my order over the weekend and within two days my order was shipped. I was impressed with the speed on which my order was processed and shipped. I can not wait to see our son's face when he gets his special delivery in the  mail especially with the packaging examples that were displayed on their website.
Right now you can save 25% off at Package from Santa!
Head over to their website and enter the promo code: FAM2060 to receive your discount.
Don't forget that every Package from Santa includes:
a personalized Santa Letter that arrives in the mail
a personalized VIDEO starring your child via email
a personalized PHONE CALL
a personalized printable NICE LIST GUIDE
Genuine North Pole Stamp
Santa's Special North Pole Return Address Label
Wishing you a very Happy holiday season and creating lasting memories with Package from Santa.
Disclosure: I received the silver package in order to facilitate this review. All opinions expressed are my own.