Charge on the Go with the MYNT Wireless Charging Pad

My lifestyle is constantly on the go – I have work, family and extra curricular activities but at the same time I must still be open to communications and receiving phone calls and emails regardless of the time of day. This puts a huge strain on my cell and tablet battery life. I go into instant panic mode when I see a low battery message especially when I know I have a deadline or commitment to make. I can not afford for my electronics to give out on me.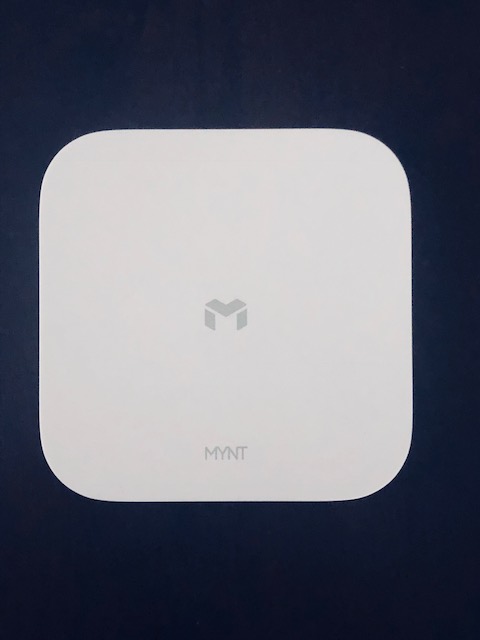 With my busy lifestyle, a wireless charging pad was an important decision for us to make. I could not be tied down by cords and electrical plugs anymore. Too many times, I had my phone or tablet shut off on me because I could not find a outlet to plug it into. Not to mention the hassle of the cords in my purse which after time, the wires at the ends tend to break and it takes longer and longer to charge (no fun at all!).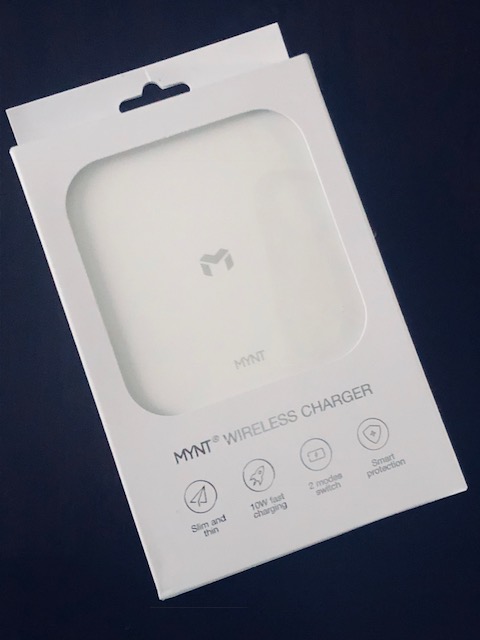 The MYNT Wireless charging pad has every feature that I wanted and needed to ensure I never miss any calls, emails or photo opportunities with my children. It is wireless, sleek and efficient, the complete package!
When I first opened the package, my son didn't believe me that it was a charging pad because of how sleek and slim the design was. It can easily fit in your purse or be tucked away in the office without taking over the space and it adds a nice element of design (it makes a style statement all on its own!).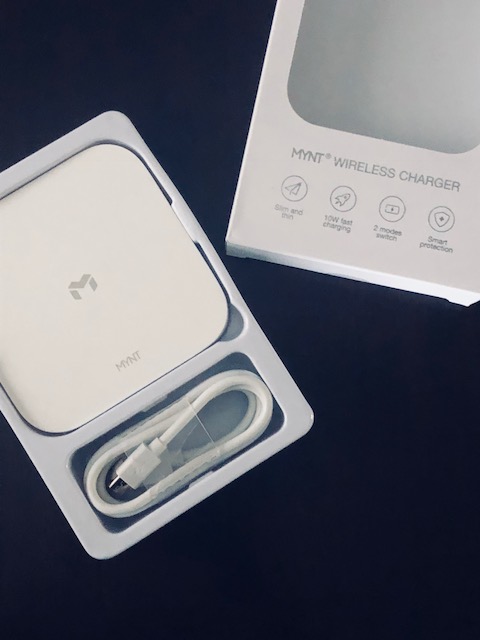 Features of the MYNT Wireless charging pad:
stable charge to protect your phone's battery life
smart modes that automatically change the charge based on the phone
surge protection when the phone is fully charged
case friendly
slim, lightweight and portable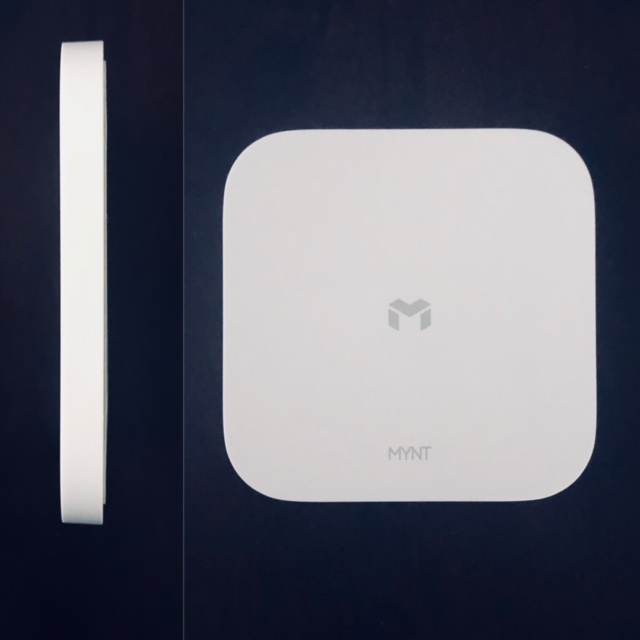 The charging pad was simple to use and easy to figure out. I really appreciated the fact that I did not have to take my phone out of its protective case in order to charge it. It charged efficiently and at the same rate as a regular charger would (maybe even a bit faster). My phone held the charge well, I had no concerns about it losing battery life faster after a charge. I was impressed with its power for its small size! I could easily slip it into my purse and take it with me to work, events and soccer practices without worrying I would lose it, break it or would not be able to use it when we got there. This is a definite must have item in any busy household!
Are you still looking for holiday gift ideas for the techie in your life? With its affordable price and fast delivery, this would make an excellent gift under the tree this holiday season. Gift receivers will love the design and efficiency! You can purchase a MYNT wireless charging pad on Amazon.
Disclosure: I received the above mentioned product in order to facilitate this review. All opinions expressed are my own.