Eternity Springs: The McBrides of Texas
In Eternity Springs: The McBrides of Texas, New York Times bestselling author Emily March presents a brand new arc set in the Lone Star State that features a family-linked trilogy within the author's romantic series.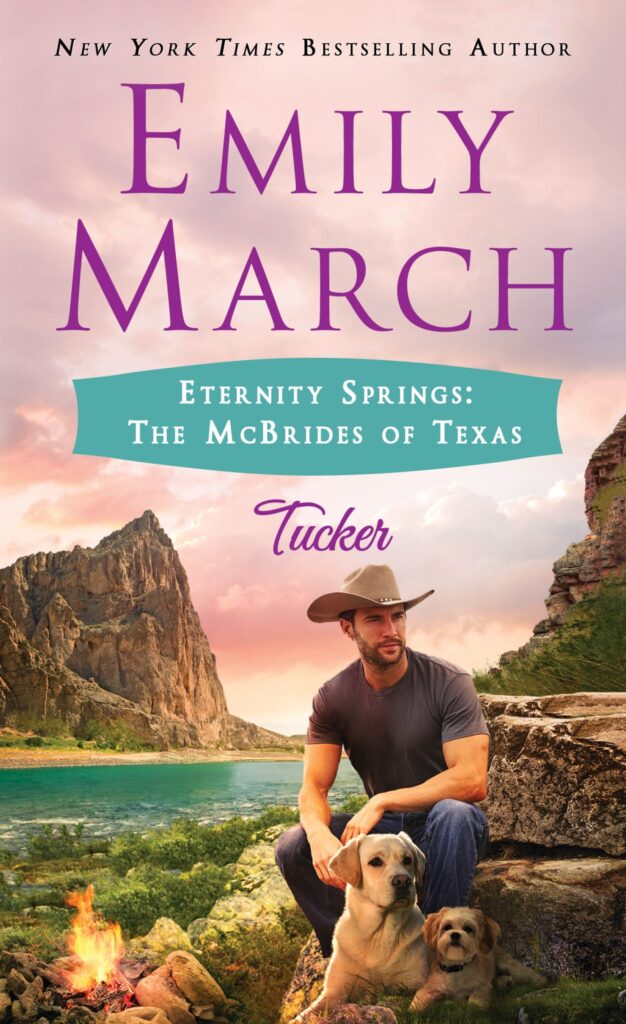 About Eternity Springs: The McBrides of Texas
Meet Gillian Thacker. Her business: Bliss Bridal Salon. Her passion: Weddings. Her own wedding: It's complicated. Life isn't turning out like she'd planned. The last thing she wants is for a real-life hero to ride to her rescue when an unexpected event puts her entire future in Redemption, Texas, at risk. So what's a broken-hearted bridal expert to do? Maybe a new set of survival skills is exactly what she needs.
Tucker McBride has been proud to call himself a U.S. Army Ranger. But now that his days of service are over, he's decided to put his expertise to use by founding a wilderness skills training school. He sets up shop in Redemption, next to Bliss Bridal, and so begins life: Part Two. Marriage has been pretty low on his agenda, but as soon as he meets Gillian, Tucker can't help but contemplate the ultimate challenge: Convincing the reluctant bride to take his hand and leap into the adventure of a lifetime. . .until death do they part.
My Thoughts
I really enjoy the way that Emily writes and this novel does not disapoint. She has a way of drawing you in to the story and becoming attached to our characters and their story.
In this novel, Tucker's days of service are over and he is struggling on how to put his expertise to good use. He sets up in Redemption and begins to build a new life for himself. He is the type of person that you can't help but love – he is patient, kind, thoughtful and knows what he wants but does not hurt others to get his way. He falls for Gillian the minute he meets her but puts his own feelings on the back burner as she is engaged. Gillian is a wild, breath of air. She owns the bridal store next to him and is engaged to a selfish man. She has allowed herself to settle in a relationship and move forward into a marriage even though she is not happy. Everyone around her can see this but deep down she knows but cannot quite admit it to herself.
When her fiance walks out on her in a monumental, shocking way, she is forced to examine her life and decide what is important to her. She struggles like anyone else would – she is hurt, angry and confused. Tucker is there for her to support her but you can see that he wants more and how perfect he would be for her. She is attracted to him but is terrified of a relationship. We watch the two grow in maturity and their relationship, constantly rooting for them to find their way to each other but understanding their hesitancy.
This is an excellent romance from start to finish, it was sweet, funny and kept you on your toes (not to mention adventure!). A great read from start to finish.
You can purchase a copy of this book on Amazon.
Rating: 5/5
About the Author
Emily March is the New York Times, Publishers Weekly, and USA Today bestselling author of over thirty novels, including the critically acclaimed Eternity Springs series. Publishers Weekly calls March a "master of delightful banter," and her heartwarming, emotionally charged stories have been named to Best of the Year lists by Publishers Weekly, Library Journal, and Romance Writers of America.
Disclosure: I received a digital copy of this book in order to facilitate this review. All opinions expressed are my own.