Forever My Duke Book Review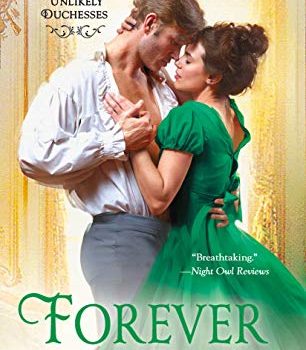 Can the utterly delightful American beauty ever find a way to love him…despite his being a duke?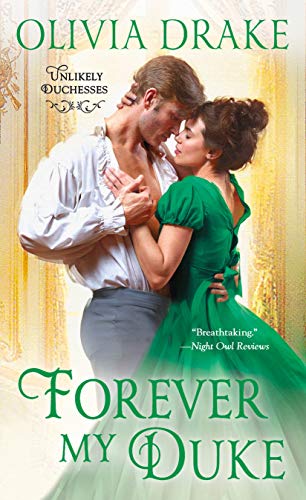 About Forever My Duke
Hadrian Ames, the Duke of Clayton, needs a bride. He even has the perfect one picked out. That is, until he meets the lovely, free-spirited Natalie Fanshawe. She's the opposite of what a man of his high rank should desire in a wife—an outspoken American who has never even set foot in a London ballroom.
But Natalie doesn't have time to be swept off her feet by a handsome duke who must be a spoiled scoundrel like every other British lord. And she couldn't care less about Hadrian's title. After all, it's not as if he actually worked to attain his wealth and status. He surely can't understand what it's like to be a busy woman, planning to open a school while trying to reunite a six-year-old orphan with his English relatives. Nevertheless, Hadrian launches his campaign to win her heart.
My Thoughts
Natalie is a free speaking, independent young American woman who has travelled to England to see that the young child in her care finds his home with his grandparents. She has seen a lot in America – from war, to brutality by the British to illness and death. It has changed her views on life and people, including her own family that moved to America from England.
So you can just imagine how Natalie first felt when she met Hadrian – a wealthy Duke on his way to secure a bride that he did not love. But what I think no one was quite expecting was the attraction that bubbled up immediately between the two and their internal struggles with it. Neither wanted to be attracted to the other – he stood for everything she disliked and she was just the complete opposite of what society would expect from a Duchess.
I loved the personalities of our two main characters, they definitely keep you on your toes while you are reading! Natalie is a breath of fresh air – full of her own opinions and not afraid to share it. But she also has this vulnerable side to her, as she has seen and witnessed some horrible things in her time in America at the hands of the British. I loved watching Hadrian grow into his own person, not afraid to make a decision that goes against society.
The novel was a fun and unpredictable ride from start to finish. I enjoyed the plot and our main characters. A great holiday time read!
You can purchase a copy of this book on Amazon.
Rating: 4/5
About the Author
Olivia Drake is a New York Times bestselling author who lives in Texas. Her novels have won critical acclaim and numerous industry awards, including the prestigious RITA. Olivia is the author of Scandal of the Year, Never Trust a Rogue, and If the Slipper Fits among others.
Disclosure: I received a digital copy of this book in order to facilitate this review. All opinions expressed are my own.