I Don't Like to Eat Ants Book Review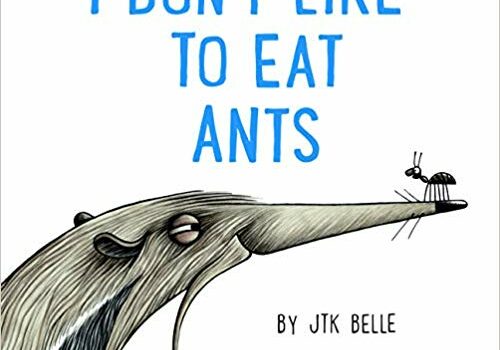 Calling all picky eaters and their parents! This book is for you as we tackle trying new foods, food dislikes and more in I Don't Like to Eat Ants.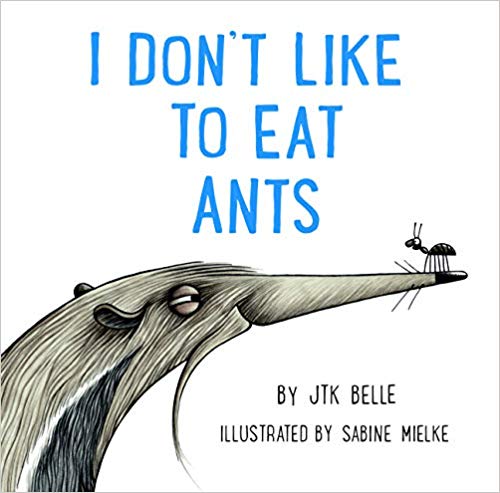 About I Don't Like to Eat Ants
Anteater One is one adventurous eater. He'll try anything – a grilled cheese sandwich, a nice salad, or a chocolate cake – but he's eaten his last ant. Anteater Two only wants ants to eat. Anteater Three has the perfect solution: a reservation at his world-famous Peanut Butter & Jelly Deli, where the anteaters can discuss the very important question of what to eat for lunch.
Our Thoughts
Hands up if you have a picky eater. I know we do! It can be a challenging time at home when you fight over meals, snacks – it feels like a constant uphill battle. There are no words to describe the frustration when you have offered every item in the fridge and cupboard as a snack, it is turned down and then ten minutes later you are asked "I'm hungry – do you have anything better to eat?".
This book tells the story of two adorable anteaters – one who likes the traditional menu of just ants (yuck!) and the other who is willing and wanting to try anything and everything. Variety is the spice of life, right? They argue back and forth their reasons why they should either stick to ants or why they should try something new. They decide to meet in the middle and go for lunch, where shockingly there are no ants on the menu! Our anteater friend has to try a Peanut Butter and jelly sandwich, and what is his reaction? You will have to buy the book to find out! But trust me – it is worth it.
This is an adorable book with beautiful, simple illustrations and easy to follow text. The wording had a great rhythm to it, making it easy to read aloud. We loved these two characters and the simple but ever so important message they deliver. It is so important to just try something new – you will never know what you are missing, if you don't just try.
You can purchase a copy of this book on Amazon.
About the Author
The family of authors known as JTK Belle—father Jeffrey and his children Tommy and Katie—founded Picklefish Press in 2017. Their previous works include Freeda the Cheetah, Katherine's Bike was Wonderfully Strange, and Tommy O'Tom in a Tub O' Trouble. Katie and Tommy both are passionate about nonprofit work, as Katie raises funds for pediatric cancer research, and Tommy focuses his philanthropic efforts toward wildlife conservation. Jeff currently works for Amazon Publishing. The family resides in Seattle.
About the Illustrator
Sabine Mielke started her career as a master advertising technician. She then studied at the Academy of Fine Arts in Berlin and worked as a graphic designer for almost 20 years, before deciding to pursue her life long dream as a full time illustrator. Sabine lives with her three dogs in Berlin, Germany.
Disclosure: I received a copy of this book in order to facilitate this review. All opinions expressed are my own.