Little Robot by Ben Hatke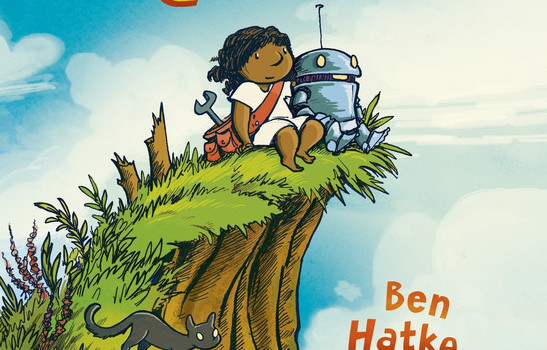 Little Robot is a heart warming tale of friendship and overcoming fears that will be cherished by all.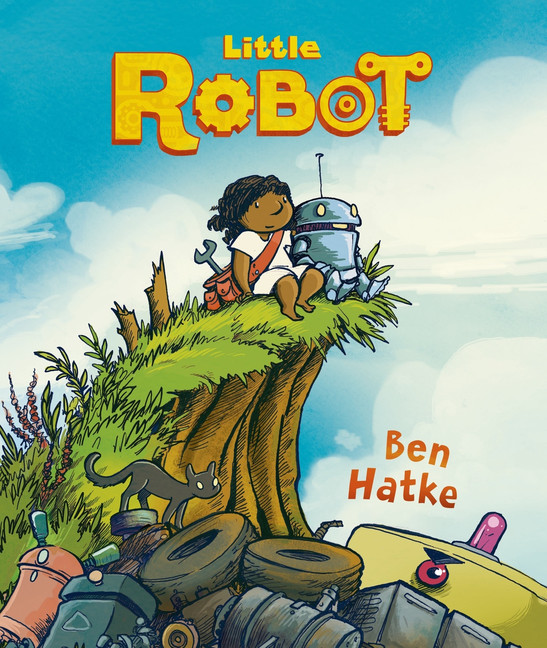 About Little Robot
When a young girl finds a little robot in the woods, she presses a button and accidentally activates him for the first time. Now, she finally has a friend! But the big, bad robots are coming to collect the little guy for evil purposes, and it's all up to a five-year-old armed only with a wrench and a fierce loyalty to her mechanical friend to save the day!
My Thoughts
I love children's books. They give me a chance to unwind with my boys, to make-believe and to talk about important subjects in a neutral and easy way.
Ben's Little Robot is beautifully illustrated with vibrant colours and images. Presented in a comic style, there are no long sentences that children sometimes find hard to follow. Instead we have thought bubbles with a few key words. The illustrations flow together so well that you can easily put together the story as you read it aloud. In fact, after I finished 'reading' it to my son, my youngest read it and then our eldest. We each were able to put our own little spin on it and be silly as we read our own version.
Little Robot teaches us about true friendship that goes beyond language and is found in our hearts, through compassion and listening to non verbal cues. Both the young girl and the little robot had a lot to learn about friendships throughout the story.
Little Robot is truly a beautiful illustrated story from start to finish that can be picked up by any age group and will be cherished.
You can purchase a copy of the book on Amazon and Chapters.
Rating: 5/5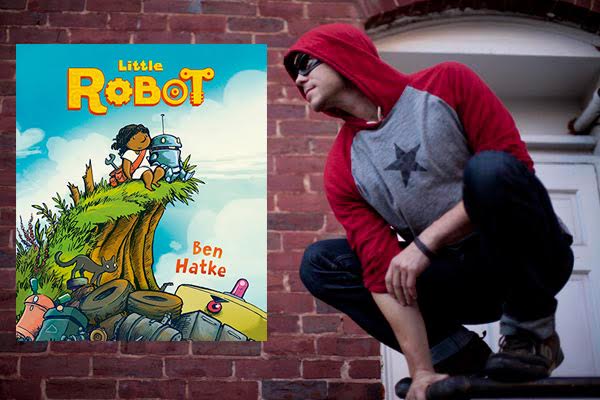 About the Author
Ben Hatke is the author and illustrator of the New York Times bestselling Zita the Spacegirl graphic novel trilogy and the picture book Julia's House for Lost Creatures. He lives and works in the Shenandoah Valley with his wife and their daughters. His latest book mentioned above, is Little Robot.
In addition to writing and drawing comics, he also paints in the naturalist tradition and, occasionally, performs one-man fire shows. You can connect with him on his blog, so head over there and find out more about this fantastic author and illustrator (and as a bonus you can see him doing fire-breathing!).
Watch this clip to learn just a little bit more about Ben as he facilitates a discussion with his colleagues.
Disclosure: I received the above mentioned book in order to facilitate this review. All opinions expressed are my own.