Miriam's Song Book Review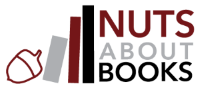 Follow Miriam's journey in Miriam's Song from childhood to motherhood, obscurity to notoriety, and yearning to fulfillment as she learns that what God promises he provides–in his own perfect timing.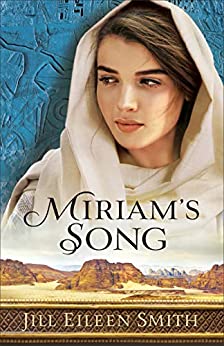 About Miriam's Song
In her eventful lifetime, Miriam was many things to many people: protective older sister, song leader, prophetess, leper. But between the highs and the lows, she was a girl who dreamed of freedom, a woman who longed for love, a leader who made mistakes, and a friend who valued connection.
With her impeccable research and keen eye for detail, bestselling author Jill Eileen Smith offers this epic story to fill in the gaps and imagine how Miriam navigated the challenges of holding on to hope, building a family in the midst of incredible hardship, and serving as a leader of a difficult people, all while living in her brother's shadow. Follow Miriam's journey from childhood to motherhood, obscurity to notoriety, and yearning to fulfillment as she learns that what God promises he provides–in his own perfect timing.
My Thoughts
I love historical novels and the personal touch an author gives to an individual of significant importance. While I am somewhat familiar with the story of Moses, I cannot say I knew too much and especially not enough of Miriam (please don't let my Mom and Dad see me admit to that!). For me, I could not wait to start to read about these individuals who are important figures in my religion.
What I loved the most is that the author made them human – Miriam was a woman first and foremost. She is a woman who loved, who hoped, who feared, who felt happiness and also great sorrow. She also felt her faith tested at many times under the extreme conditions her and her people found themselves in. This made her a character someone that you felt connected to despite the differences in time and expectations and roles of women then and now. Miriam had a great but quiet strength, she was humble and kind, but also had her flaws. She tried not to focus on Moses' actions that she did not understand and focus on her faith instead, but like so many of us this is hard. I loved this intimate portrayal of her life as the author envisioned it.
The novel while following Miriam's journey, also gives us a look into Moses' journey to bring his people to freedom. The story covers many decades but Jill did an amazing job with covering each time frame, I never felt lost or not understanding any part of the story. This was a lovely story full of hope, inspiration and important lessons that we can all learn from.
You can purchase a copy of this book on Amazon.
Rating: 4.5/5
About the Author
Jill Eileen Smith is the bestselling and award-winning author of the biblical fiction series The Wives of King David, Wives of the Patriarchs, and Daughters of the Promised Land, as well as The Heart of a King and Star of Persia: Esther's Story. She is also the author of the nonfiction books When Life Doesn't Match Your Dreams and She Walked Before Us.Her research into the lives of biblical women has taken her from the Bible to Israel, and she particularly enjoys learning how women lived in Old Testament times. Jill lives with her family in southeast Michigan. Learn more at www.jilleileensmith.com.
Disclosure: I received a copy of this book in order to facilitate this review. All opinions expressed are my own.