Operation: Escape! An Exciting Game for the Whole Family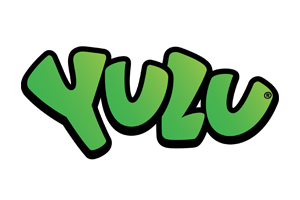 Escape Rooms have been all the rage in the last year. And if you haven't heard about them – where have you been? They have been gaining in popularity and are popping up all over the country.
Operation: Escape! combines the problem solving skills, strategy and teamwork that is required in real life Escape Rooms into a fun, portable game.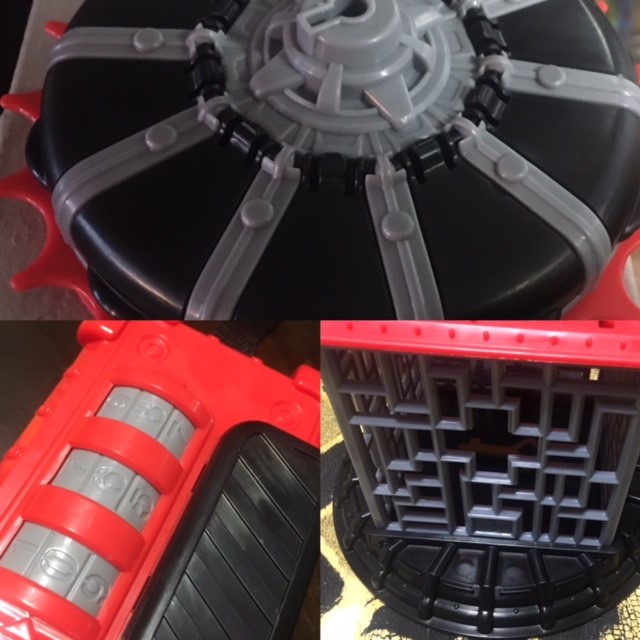 How To Play Operation: Escape!
Your main goal in this game is to work together as a team to complete three tasks to let the captured player free of the locked belt – all before your time runs out. Sounds simple enough right? Here is where the tricky part comes in!
After you choose your person to lock up, you will begin to solve the clues to unlock keys. There are three problems that need to be solved and three keys that need to be uncovered in order to release your team-mate. The three challenges are based on skill, strategy and luck. The first skill challenge will find you having to wiggle a key out of a locked box. This box has different levels of difficulty and for our first round we choose the easiest (side one). The second challenge is the Strategy challenge which you will use the provided cards (that also come in three levels of difficulty). You answer the questions on the card and enter your answer into the provided device. If your answer is right a portion of the key is revealed. You need to get three answers in a row correct in order to release this key. The third challenge is pure luck! You have to insert the key into a spinning device, spin the wheel and you have three chances to reveal the key. Once this key is finally released, you need to release your locked team-mate. Hopefully you were paying attention to time and completed all the challenges within the time frame – otherwise you all lose.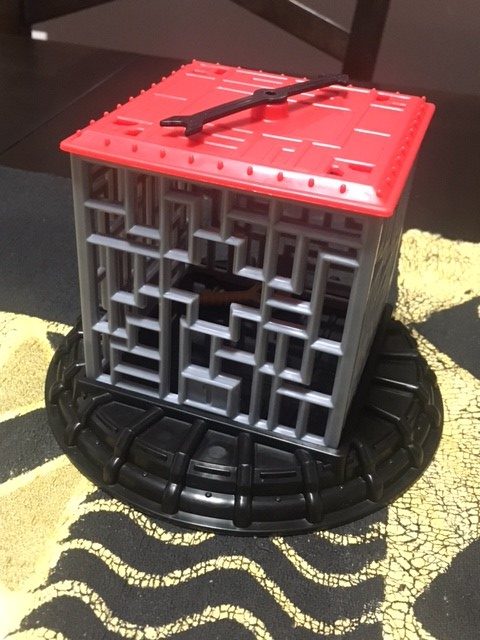 We had a blast playing Operation: Escape! The first time we played it, we did a run through using the easiest options as I had a harder time following instructions (my kids are so much better at following instructions than me – go figure). But once you understand how to advance from step to step, the game becomes quite simple, although we all had a harder time with the strategy cards. My kids both did amazing at each challenge, only getting better and better each time we played the game. I was the only one who wasn't able to complete the challenges in time – there is a lot of pressure with that clock ticking and I clearly do not do well under that type of pressure. It was really exciting to play with the time ticking down, this adds a whole new level of intensity to the game. We always choose the suggested time of 180 seconds but we are aiming to cut that down to 120 seconds to see how well the kids can do. I love that each time you play this game it is a little bit different, adding more to the excitement of the game.
Check out the trailer from the Yulu website:
Operation: Escape can be purchased just in time for the holidays from Toys R Us and Amazon.
Make sure to follow Yulu on Twitter and Facebook to keep up to date with all the latest products and more.
Disclosure: I received the above mentioned product in order to facilitate this review. All opinions expressed are my own.