Protecting Your Dental Health With Prevention: Intellident Toothbrush Shield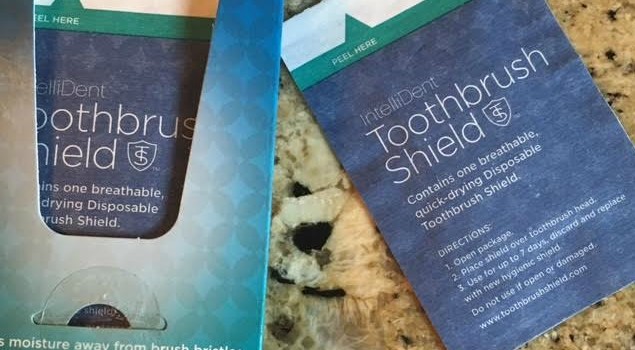 I think it is pretty safe for me to say that dental health is one of the most important health concerns for most adults and their children. We want our teeth and gums to be healthy so we visit the dentist every six to twelve months, we brush our teeth twice daily and floss. All of this is done so our teeth remain strong, gums are healthy all of which gives us a healthy and confident smile.
But what about the unseen germs and bacteria that can be lying in wait in your bathroom? I always thought I had a clean bathroom and our toothbrushes were safe until I read on the IntelliDent site that, "a flushing toilet releases off fine mist of airborne droplets that can settle in a six-foot radius". Yeah gross.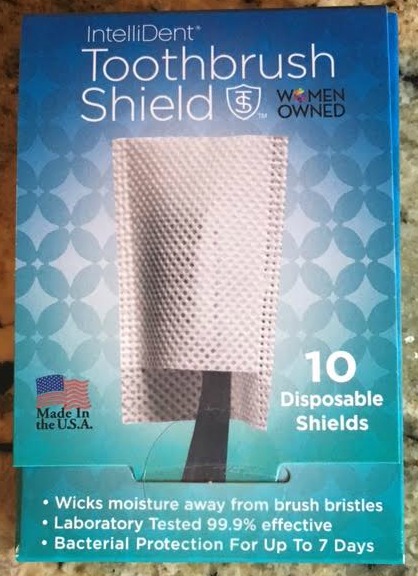 The traditional plastic covers are a breeding ground for bacteria to grow, which I am sure you have seen when water and tooth paste build up on them. Sharing toothbrush holders can pass germs from one toothbrush to the next.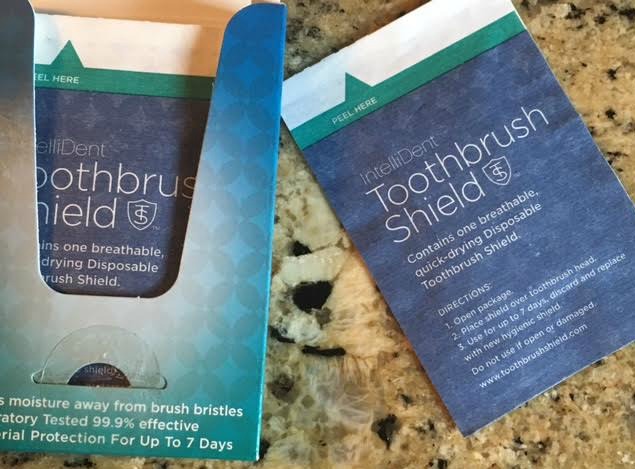 This is where the IntelliDent toothbrush shield comes in. The Intellident Toothbrush Shield is made up of a breathable, quick drying material that acts like a barrier for your toothbrush protecting it from airborne bacteria and germs. The toothbrush shields have been laboratory tested to be 99.9% effective as a barrier to airborne germs and bacteria.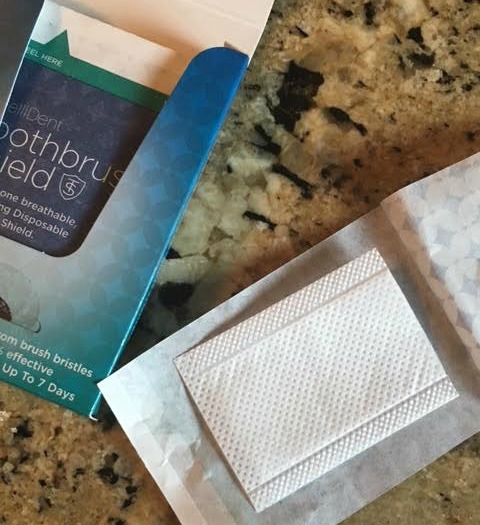 The shields come in packages of ten and each shield is individually wrapped to ensure freshness and no cross contamination. Intellident recommends replacing the shields every seven days to ensure maximum protection.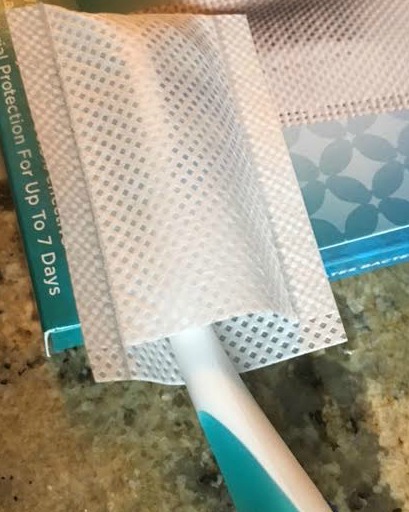 The shields were honestly the easiest thing to open, very similar to band aids and our toothbrushes slid right into the pockets no problem. It fit all of our toothbrushes (from the youngest to eldest). With their sleek and white design they look more than okay on our toothbrush sitting in a toothbrush holder. It has even sparked a few conversations with family about dental health and toothbrush bacteria (and maybe even a few debates) which is a great thing. The best part is the peace of mind that no bacteria or germs will unintentionally find it's way onto our toothbrushes which could make us sick.
Check out this helpful video from Shape on Intellident Toothbrush Shields:
Make sure you follow Intellident Toothbrush Shields on Twitter for updates and information!
Disclosure: I received the above mentioned product in order to facilitate this review. All opinions expressed are my own.