Bring the Magic of Halloween to Life with Pumpkins After Dark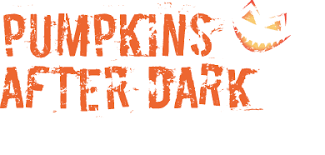 Halloween and the fall season in general are by far my most favourite times of the year. I love the change in the weather, setting up seasonal décor (love my pumpkins and scarecrows!) and watching movies with the family under a warm blanket. Over the last year, COVID has (like for so many other families) disrupted our normal routines, took a loved one from us and changed the way we go out and participate in activities. Not only does this event have everything that I love about the fall season but it is COVID friendly for families like ours, who are just not quite ready to get back to packed events or who perhaps have a family member too young to be vaccinated.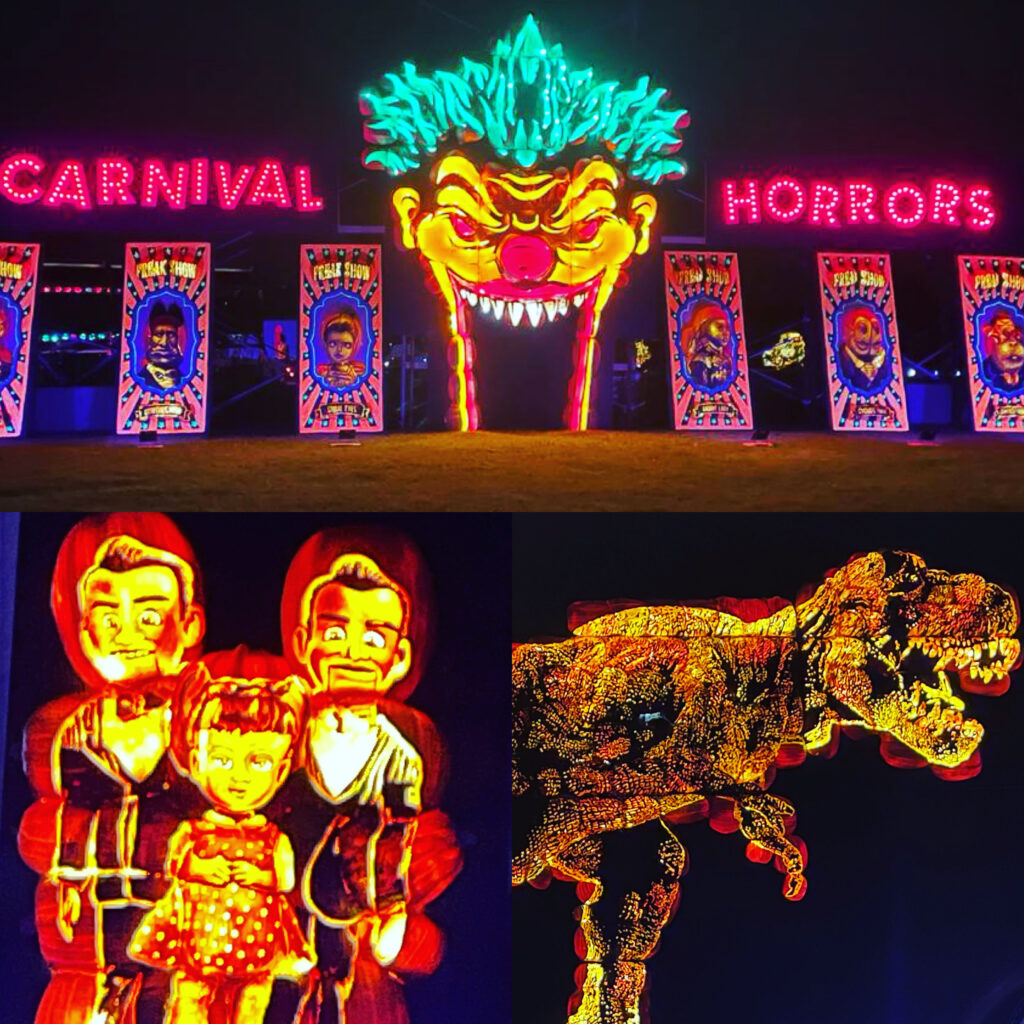 Pumpkins After Dark is located in Milton, Ontario and was a short roughly 35 minute drive from our home in the GTHA area. Our youngest thought it was the perfect setting as we passed by some very interestingly shaped trees that looked like they came straight out of a horror movie (my youngest's words exactly). They were older trees that looked misshapen and broken over time but fit the backdrop perfectly. The drive was nice as we travelled down several older roads and the traffic was light at that time of day. The entrance was a bit harder to spot but they had employees outside directing patrons into the site.
I had heard of Pumpkins After Dark a few times in the past but was not entirely familiar with the event. The site is a 2.5km (roughly forty-five minutes to one hour) pumpkin display exhibits. The art that was created from these pumpkins was incredible. The exhibits use a combination of craft and real pumpkins and each one is hand carved in 2D and 3D to fit their specific exhibit. Throughout the event, you are taken on a journey through movies, fairytales, cars, anime and so much more. I loved that the exhibits had a touch of scary but they were also appropriate for all age groups .
You enter into the exhibit by queueing in the parking lot just inside the entrance. Guests are expected to remain inside the vehicle at all times so I would strongly recommend bringing some snacks for the kids (and the adults!). We rolled down each of the windows (and even the sun roof so our youngest could sit on the arm rest and watch at times from there especially in the tunnels – the speed was incredibly slow so there was not much movement as he sat there) and had so much fun at each exhibit. I learned that my children were very much lacking in their nursery rhymes education (they did not get Humpty Dumpty!) and I was so excited to see their faces light up when they saw Kong and their favourite anime characters from Naruto (this was a huge surprise for all of us and I think was the icing on their cake for them that night). My personal favourites were the animals and the Greek mythology exhibits.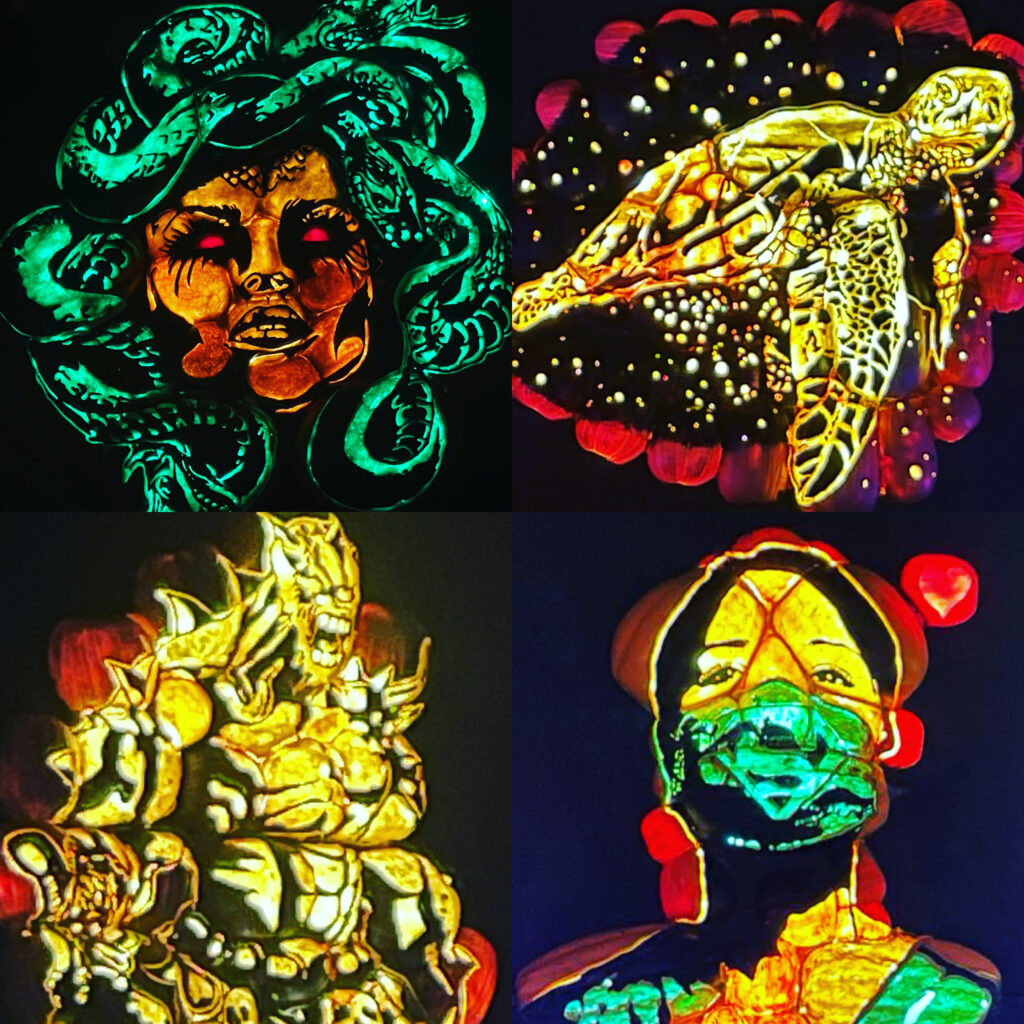 Tips for the Event:
Order your tickets online in advance as tickets are not sold on site due to COVID (you can purchase tickets here and use the code September15 which will give you 15% off for the month of September dates)
Arrive no more than 15 minutes early as entry is based on the time of your ticket
Pack your snacks and warm drinks
Turn your radio to the assigned station and turn the volume up high
Roll down those windows, open your sun roof and get ready for some fun!
Pumpkins After Dark is a fun, family geared art exhibit that will meet the likes of every member in your family. There was a little bit for everyone and we loved that we were able to get out and participate in something fun despite our reservations due to COVID.
Have you been to Pumpkins After Dark? What was your favourite exhibit?
Make sure to follow Pumpkins After Dark on Facebook, and Instagram.
Disclosure: We received tickets to the event, all opinions expressed are my own.