Read with Phonics: An Interactive App to Help Your Child Master Reading

Learning to read is a difficult task for children to master, the English language is not an easy language to learn! You want to support the education they are receiving at school but sometimes I find that as a parent, it is a tough job. I don't know if I am teaching them the wrong way, is it similar to the teacher's style and how do I teach them in an easy way that is fun and won't discourage them. Just a small order right?
What is Read with Phonics?
Read with Phonics was developed by Sophie, a primary school teacher, who wanted to create the best way for children to learn to read but also make it fun and simple. Her method? Learning phonics! Phonics helps us to learn the sounds associated with each letter which in turns helps us to understand and read word in the English language (versus learning sight words, which is a common method in schools). The bonus? There are only forty-four sounds in the English language, which makes this method far easier for children versus trying to memorize hundreds of words. She also wanted to make it fun for children because lets face it, if they aren't having fun children can become easily frustrated which slows down the learning process. Sophie not only created the idea, she designed the program and even loaned her voice to all the sounds you hear in the app! All of her hard work paid off when the app was launched and feedback came pouring in.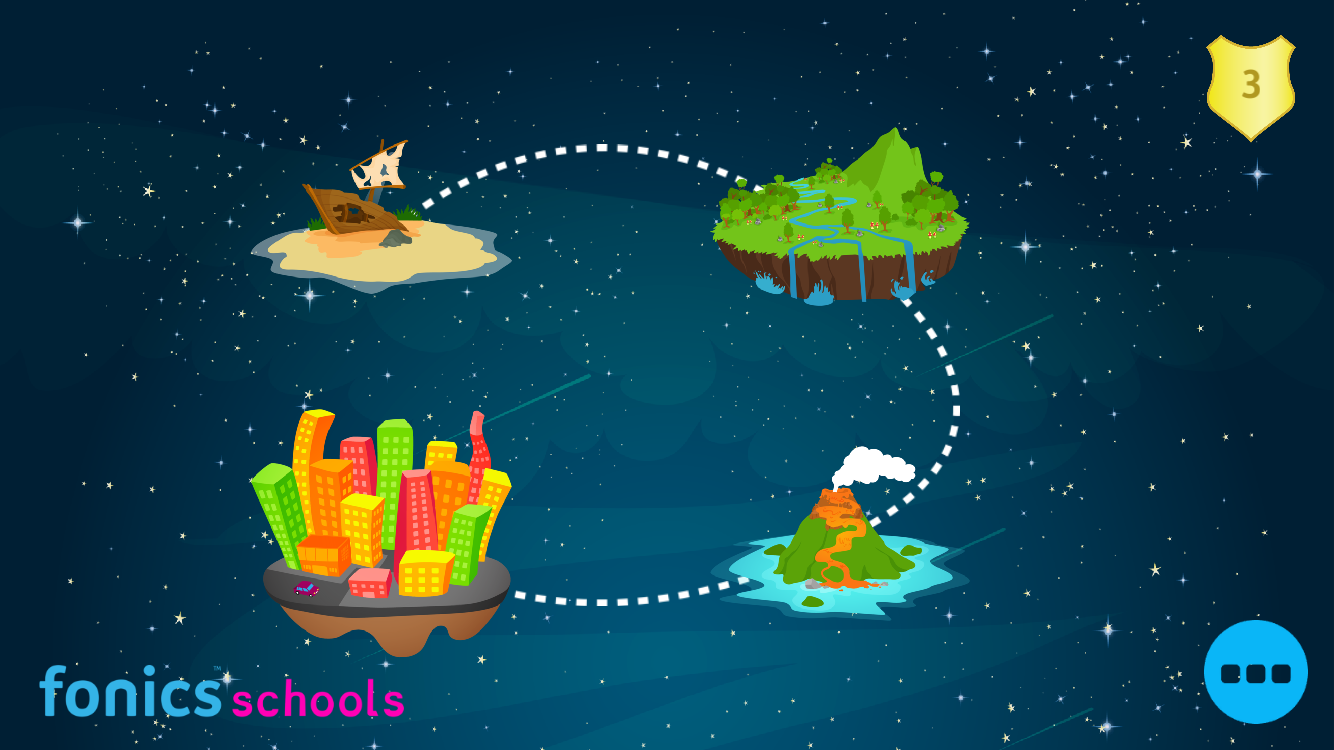 How Does It Work?
The Read with Phonics app is split into four worlds: water world, forest world, lava land and jelly city. The main character, Albee the Alien, is there with your child the whole time, helping them figure out their mistakes. Your child works their way through each world letter by letter, each letter having roughly seven activities attached to it. Each activity helps your child sound out the letter, identify it in a word and match words. As your child passes each sound level, they unlock a new sound! The best part of this app? The positive reinforcement! Your child starts at zero and works their way up to a higher score.
Our Thoughts
We LOVE the app! It was easy to figure out how to use, it was interactive and fun to use. I tried it out first to make sure I would be able to help our youngest but then I let him take over. He had no problem following the on-screen prompts and got a kick out of Albee (and his sound munching!). The lessons were perfect for his age (he is five) and he was able to easily correct himself when it was required. He never became frustrated with the app and instead I found him laughing and saying the sounds out loud! It was definitely age appropriate for him and very user friendly.
The graphics were perfect and visually stimulating without being overwhelming. The choice of words that accompany the sounds was very suitable for his age group. Overall, this is the perfect app to download to help your child learn to read. It is a platform that they love to use, it is fun and interactive and they can work their way through each level boosting their score and confidence. Learning the sounds that correspond to each letter is by far a better method of learning to read then memorizing.
You can purchase the app on the Apple store or Google Play. You can find more information on Read with Phonics on their website.
Disclosure: I received the Read with Phonics in order to facilitate this review. All opinions expressed are my own.