Renew Energy, Decrease Stress and Improve Your Life with Practical Ayurveda

Are you looking for renewed energy, relief from stress, improved sleep, and much more?  Then Practical Ayurveda is for you!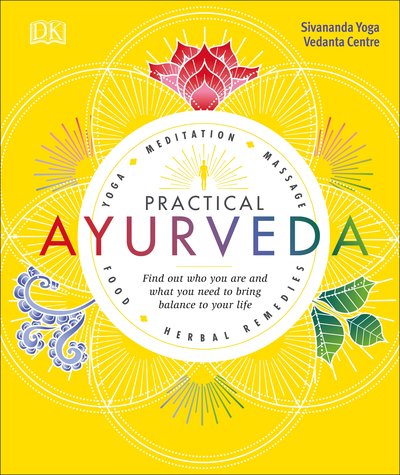 About Practical Ayurveda
Practised in India for millennia, Ayurveda means life-knowledge – it reveals the path to ultimate wellbeing by identifying your individual characteristics and patterns of health, and showing you how to bring balance to your life.
Find out Ayurvedic body type (prakriti) through a simple self-assessment questionnaire, and learn how to adjust your diet to suit your body type using recipes and ingredient lists, stretch and energize your body through yoga, and focus and relax your mind with meditation and positive thinking exercises. You can also look up home therapies and remedies for a variety of common ailments.
Whether you're adopting this ancient lifestyle practice yourself, through your yoga practice, or as an alternative therapy, use Practical Ayurveda to apply its wisdom to your modern lifestyle.
My Thoughts
Roughly about three years ago, I introduced yoga into my weekly routine. What started off as just a trial became something I fell in love. I love my daily sessions both in class and at home. It helps me to shut down the negativity and everything that is bothering me, embrace quiet and thoughtfulness. It helped that I had an amazing teacher who embraced the lifestyle.
My only fall back? I didn't know how to incorporate  the whole body practice into my day-to-day. I knew I loved yoga but that is just one small piece of a bigger picture.
This book helped me to fully immerse, understand and appreciate the Ayurveda lifestyle from diet to sleep to exercise. It gives a great history and explanation of all the terms that you may have heard but didn't quite understand. I loved the questionnaire that was included in this book to help determine which of three Ayurvedic body types you were because without determining this you would still be at square one. After completing this, you can either head straight to the sections that pertain to you (which are easily identifiable) or you can read through each body type to get a better understanding and appreciation of the complete lifestyle.
One of the best parts of this book is how they help you to introduce and adopt this lifestyle into your own daily routine. It isn't a list of twenty things to do right now (but hey if you can do that all the power to you!) but instead introduce these items first and get into that routine, the following week add this and so on. It isn't meant to be an instant, incorporate every aspect of the book into your lifestyle. I think we have all tried to do this before with any lifestyle change and from experience know that this doesn't always work. This book will help you succeed in adopting these changes and arm you with the knowledge of why you are making these changes.
This book is an incredible resource and starting point for anyone that is interested in learning more or adopting the Ayurveda lifestyle. It includes step by step instructions, history and meaning of terms, recipes, stretches and yoga poses and much more to aid you on your journey. It is written in clear, precise and easy to follow manner which is perfect for beginners to more advanced individuals on their wellness journey.
You can purchase a copy of this book on Amazon and DK Canada.
Rating: 5/5
Disclosure: I received a copy of this book in order to facilitate this review. All opinions expressed are my own.