Seeds of Hope Book Review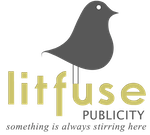 Seeds of Hope is a heartwarming tale of discovering love right in front of you.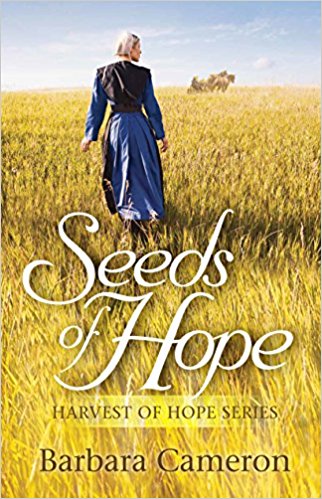 About Seeds of Hope
Miriam Troyer has had a secret crush on Mark Byler since she was a teenager, but she knows they can never have a relationship: Mark is a big-city attorney and an Englischer. Her Amish community is too far removed from all he knows–and she loves her quiet way of life.
Mark has always loved his visits to his grandfather's farm, but he's convinced the Amish life isn't for him. There's so much of the world to see and experience, and the excitement of his successful law practice can't be matched by the slow pace of life found back home in the country.
But when things go wrong and his firm distances itself from him to try to save themselves, Mark finds himself back at his grandfather's farm. Could life in this simple world be worth living after all? Especially when the teenager he remembers has grown into a woman who could be his future. Suddenly, these two people whose lives seem so far apart may get a chance to really see each other for the first time.
My Thoughts
In Seeds of Hope, you have two individuals from opposite worlds that are connected through their friends, family but who are too worried about what the outside world would think if they were to ever act upon their friendship and budding feelings.
Miriam is a sweet, kind-hearted soul who dotes on her siblings and those in her community. She never asks for anything in return. She has tried to like the men in her Amish community but her heart has been stolen by Mark, who lives outside the Amish world. She begins to struggle with some of her teachings – how could love be wrong – and test the boundaries her Father has set for her.
Mark's Father left the Amish community but he still has ties with his Grandfather. His one friend and defender in the community has always been Miriam. When his life is thrown upside down and he is left confused and questioning everything he has ever believed or done he heads back to his roots for guidance and hope.
Seeds of Hope is a beautiful story of hope, faith and pushing past old beliefs. It is about following your heart and allowing God to speak to you freely with you listening to him. While our past will always be there to guide us, it does not have to determine our future as these two learned. We can build and create a new future based on hope and love. This is a well written, sweet novel that I truly enjoyed reading.
You can find more reviews on the Litfuse blog tour page. You can purchase a copy of this book here.
Rating: 4/5
About the Author
Barbara Cameron has a heart for writing about the spiritual values and simple joys of the Amish. She is the best-selling author of more than 40 fiction and nonfiction books and three nationally televised movies, and the winner of the first Romance Writers of America Golden Heart Award. Her books have been nominated for Carol Awards and the Inspirational Reader's Choice Award from RWA's Faith, Hope, and Love chapter. Barbara resides in Jacksonville, Florida.
Disclosure: I received a digital copy of this book in order to facilitate this review. All opinions expressed are my own.