Smithsonian Maker Lab: 28 Super Cool Projects

Hands up: Does your child love to build, create and discover? Then Smithsonian Maker Lab is the book for you!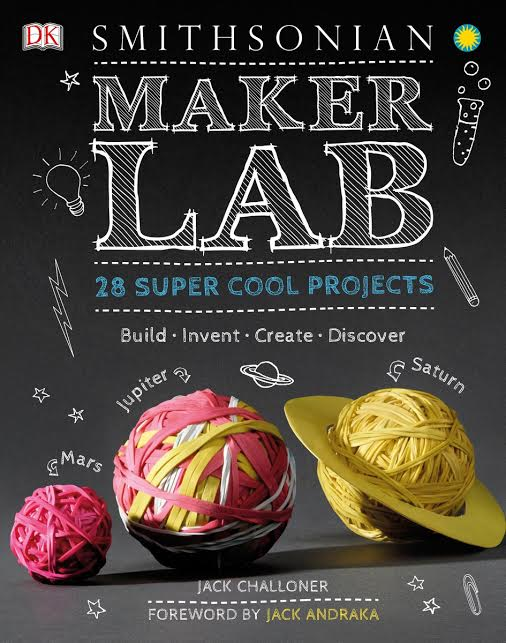 About Smithsonian Maker Lab
Supporting STEM education initiatives and the maker movement, the National Parenting Publication Award-winner Maker Lab includes 28 kid-safe projects and crafts that will get young inventors' wheels turning and make science pure fun.
Each step-by-step activity is appropriate for kids ages 8-12, and ranked easy, medium, or hard, with an estimated time frame for completion. Requiring only household materials, young makers can build an exploding volcano, race balloon rocket cars, construct a solar system, make a lemon battery, and more. Photographs and facts carefully detail the "why" and "how" of each experiment using real-world examples to provide context so kids can gain a deeper understanding of the scientific principles applied.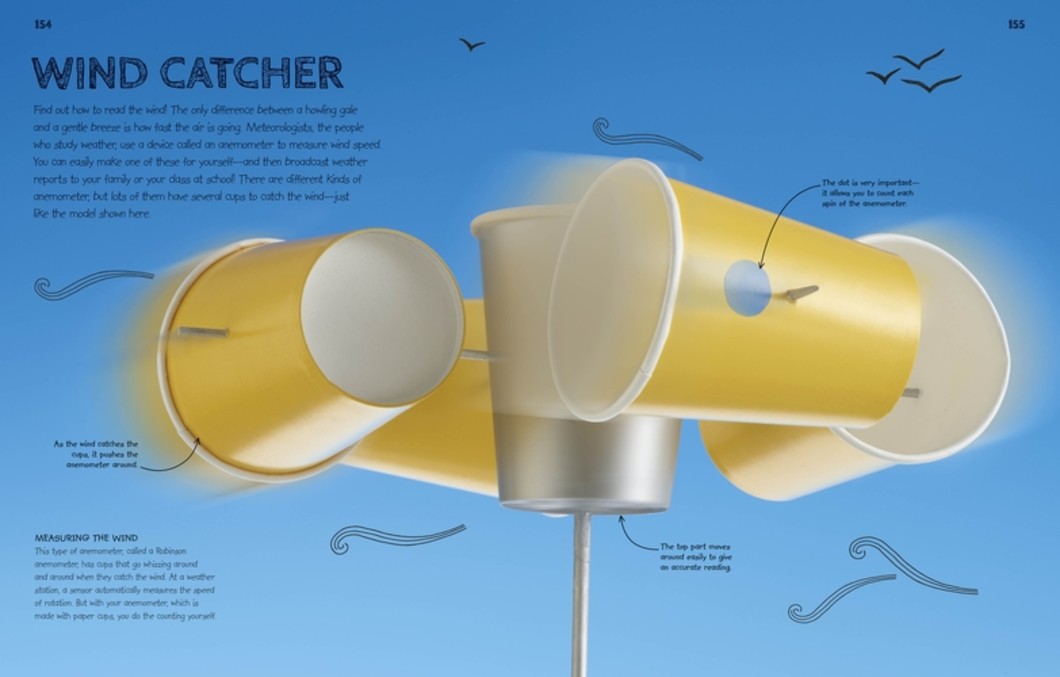 With a foreword by Jack Andraka, a teen award-winning inventor, Maker Lab will help kids find their inner inventor and create winning projects for school projects, science fairs, and beyond. This book was even on the Late Show with James Corden!
My Thoughts
Science is an academic subject close to my heart. I loved biology, chemistry and physics through my academic career and I want my boys to experience how truly awesome science is. It is also one of those subjects that can be overwhelming for some students. But if taught right and made fun, science is truly amazing and opens doors for their future.
This book is truly incredible for young children to teens (and even adults). It covers a wide range of science topics that can be found in the home, in the outdoor environment and even in water and food! There is a total of twenty eight science projects in this one hundred fifty seven page book that also includes a glossary of terms. The book is hard covered and roughly letter page sized. Each project spans a couple of pages with large accompanying photographs that aids in the instruction of each experiment. The photographs are bright, bold and are effective at helping guide you through the instructions. The instructions for each experiment start off with a complete list of materials needed with pictures accompanied with detailed step by step instructions (each step having their own picture as well). The instructions are easy to follow both if your child wants to work alone or if you want to help them out. Each project also has a difficulty rating as well as how much time is required for each experiment if you are planning your experiments.
What I loved the most was that each experiment also had the science theory behind it included. This is so important for children – the why is what will keep them engaged and wanting to learn more about science. Science can sometimes be daunting for children and teens, participating in experiments that are interesting and fun can really help to foster the love of the sciences. This book is a great tool in fostering this love, from making invisible ink to radio speakers to fossils, this book covers it all!
You can purchase a copy of this book on the DK Canada website here.
Rating: 5/5
Awards
This book has won the following two awards:
A National Parenting Publications Awards (NAPPA) Winner
A Eureka! Silver Honor Book award winner
Disclosure: I received a copy of this book in order to facilitate this review. All opinions expressed are my own.