Take a Bite Out of the Holidays with Dino Crunch!

Looking for something exciting, different and fun to do this holiday (especially with the looming lockdown)? Check out Dino Crunch – featuring a hungry T-Rex that is ready to attack.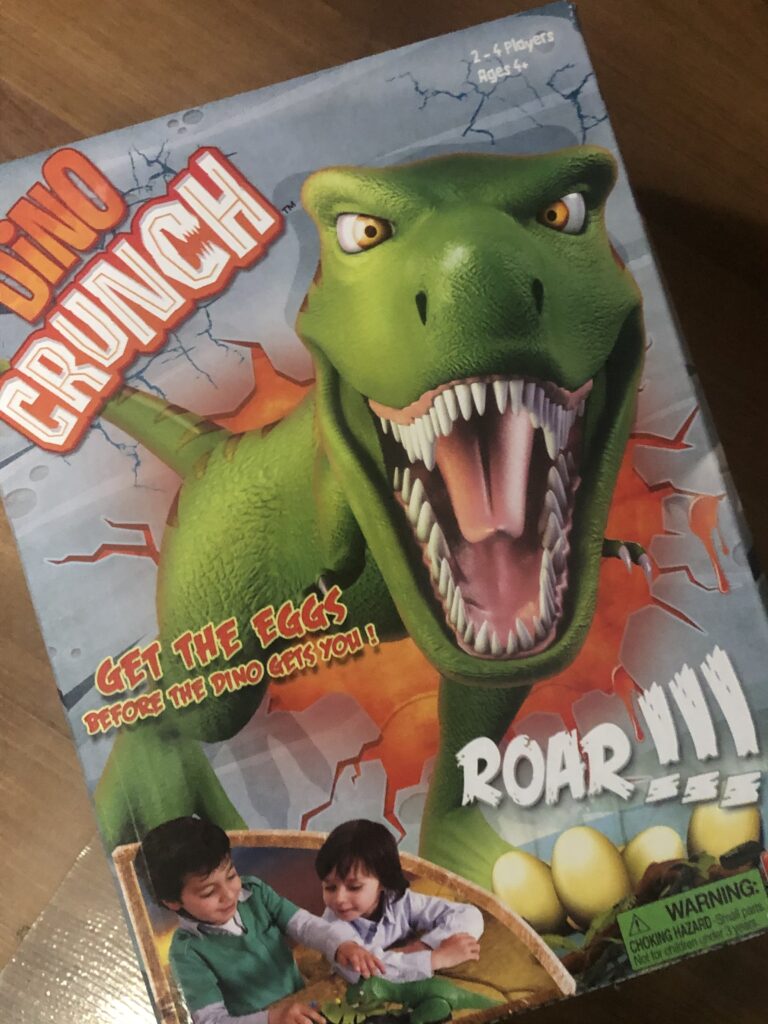 About Dino Crunch
Dino Crunch features one hungry T-Rex and a nest full of stolen eggs. Players have to roll the dice and try to rescue as many eggs as possible. But be careful – you never quite know when the T-Rex will attack! The game is suited for two to four players, aged 4 and up.
The game comes with one T-Rex, one dinosaur nest, twenty dinosaurs eggs and a pair of tweezers. The game requires 2AA batteries that are not included.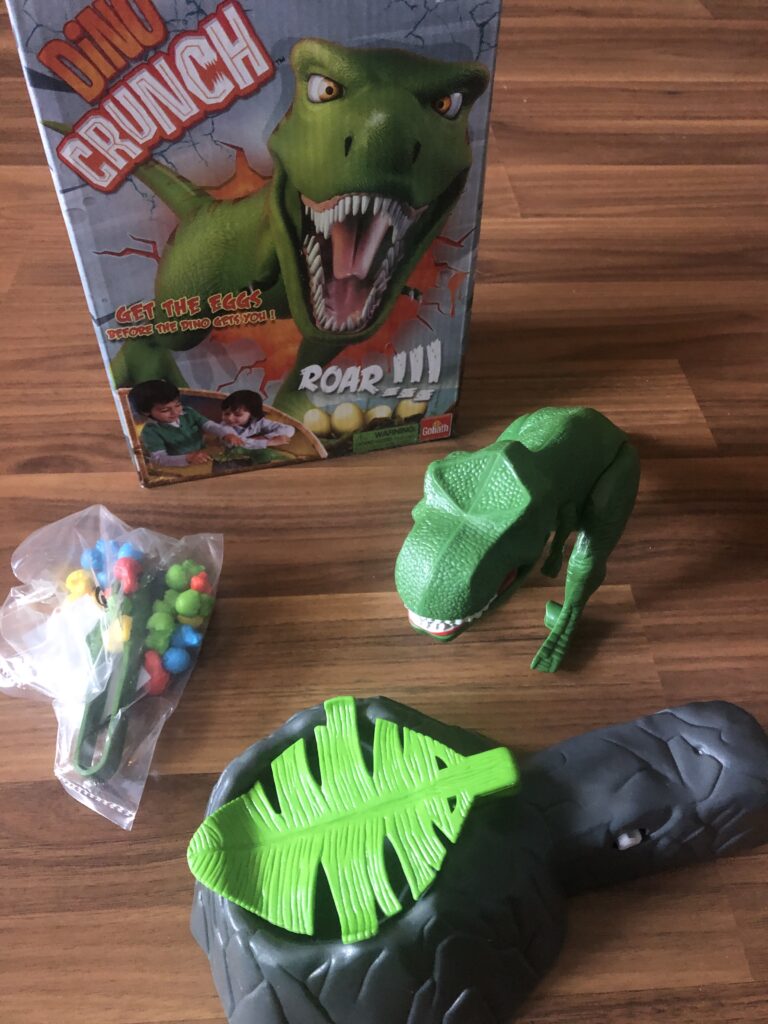 Our Thoughts
We were not quite sure what to expect with this game when we opened it up but we ended up loving it. The game literally comes to life with dinosaur themed sounds that come from the nest which really puts you on the edge of your seat (it also gave our Yorkie quite the scare when she decided to get close up to check out where those sounds were coming from). We would each take a turn rolling the dice to rescue the corresponding egg from the nest. My years of tweezing paid off for this game – I was the pro at getting an egg out quickly! Our youngest found it a bit harder but it definitely helped encourage those fine motor skills that are so important.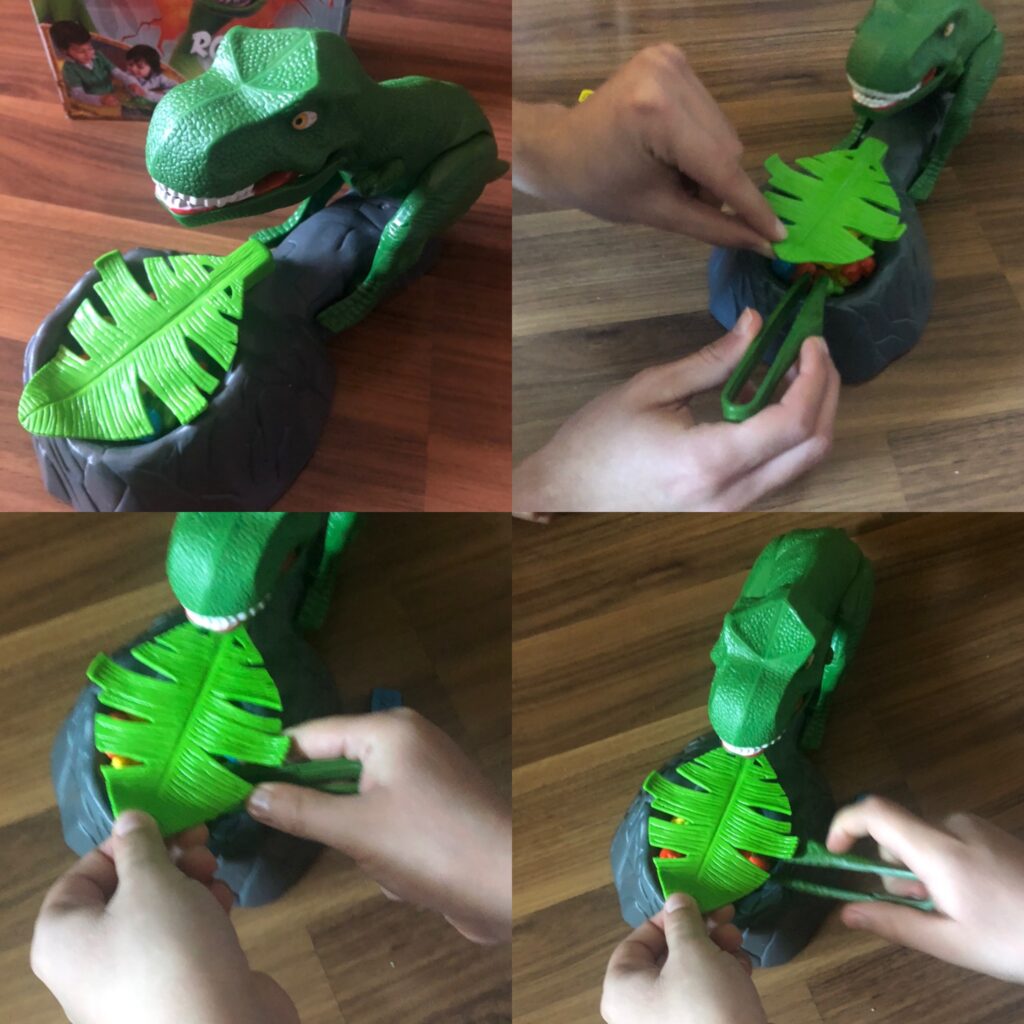 We loved the suspense of the game, you could never tell when the T-Rex was about to pounce. You could accidentally knock the nest a bit and he wouldn't attack or as my youngest loved to do, give him a pat on the back in the hopes that he would attack his brother. It really was the luck (or unlucky) of the draw when it came to when he attacked, which ensured no fighting among the kids because no one could cheat to win.
Dino Crunch is a fun, interactive game for the whole family. Each one of us loved the excitement and suspense of the game, and it made for the perfect addition to game night for all members of our family (young and old).
You can purchase the game at Walmart and Amazon.
Disclosure: We received this game in order to facilitate this review. All opinions expressed are my own.